This addon adds a range of ores and tools. Ores can be found scattered underground, and these may be your only chance to defeat and pillagers and other new mobs! 
You might want to get a lot of chests ready for your brand new ores! Their are around 16 Ores inside the game now!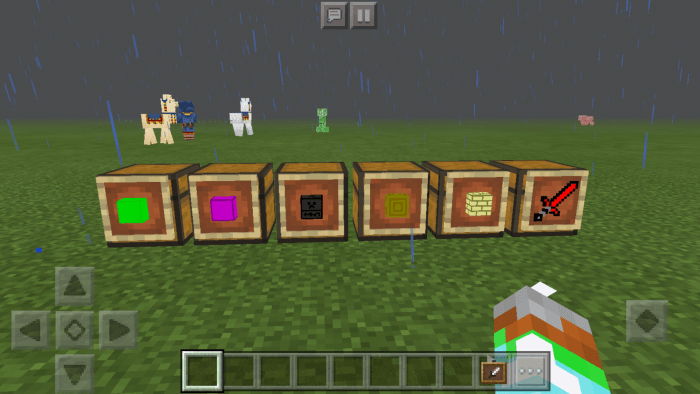 Do you want more tools and armors?
Offcourse you do well this addon will add more tools and armors,blocks and ores to your minecraft worlds!
These tools will be verry important if you want to defend your life on minecraft when the new mobs in other addons come and get you!
Below is a preview of the current blocks!
IMPORTANT!
Smelt The Ores To Get The Ingots!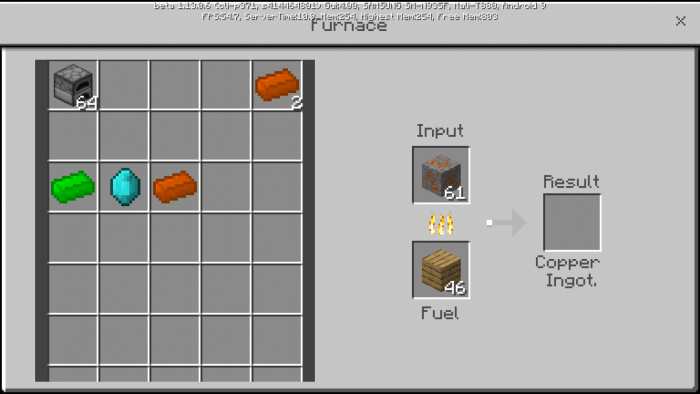 Check Out My Mod Review V1.1.0
==============================
4 NEW BLOCKS
Lead Block, Nickel Block
Mercury Block, Plastic Block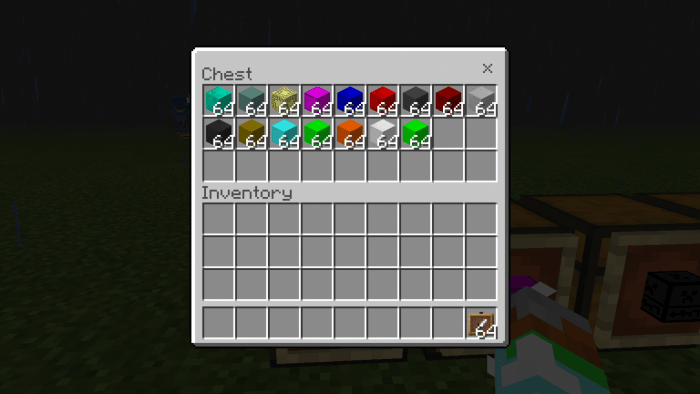 16 SMOOTH BLOCKS!
Smooth Lead Block, Smooth Nickel Block
Smooth Mercury Block, Smooth Plastic Block
Smooth Zinc Block, Smooth Copper Block
Smooth Sapphire Block, Smooth Onyx Block
Smooth Titanium Block, Smooth Mythril Block
Smooth Vibranium Block, Smooth Invar Block
Smooth Adamantium Block, Smooth Aquamarine Block
Smooth Gallium Block, Smooth Ruby Block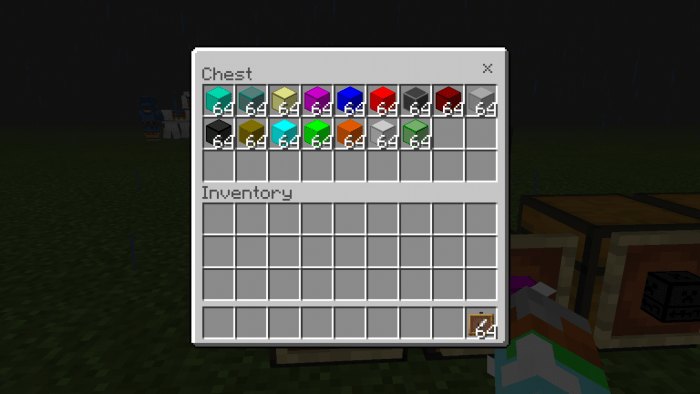 16 NEW CARVED CREEPER BLOCKS!
Carved Creeper Lead Block, Carved Creeper Nickel Block
Carved Creeper Mercury Block, Carved Creeper Plastic Block
Carved Creeper Zinc Block, Carved Creeper Copper Block
Carved Creeper Sapphire Block, Carved Creeper Onyx Block
Carved Creeper Titanium Block, Carved Creeper Mythril Block
Carved Creeper Vibranium Block, Carved Creeper Invar Block
Carved Creeper Adamantium Block, Carved Creeper Aquamarine Block
Carved Creeper Gallium Block, Carved Creeper Ruby Block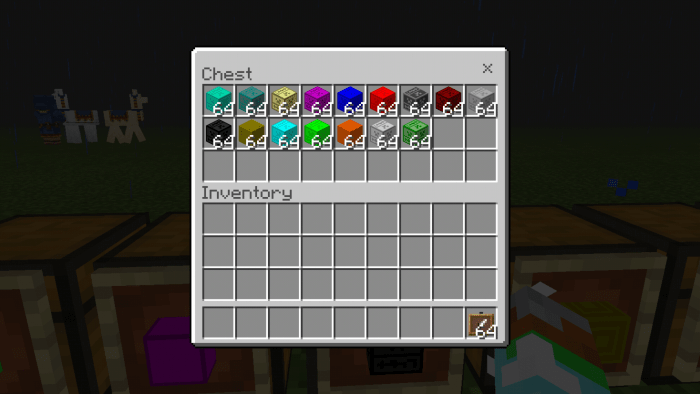 16 NEW CAREVED BLOCKS
Carved Lead Block, Carved Nickel Block
Carved Mercury Block, Carved Plastic Block
Carved Zinc Block, Carved Copper Block
Carved Sapphire Block, Carved Onyx Block
Carved Titanium Block, Carved Mythril Block
Carved Vibranium Block, Carved Invar Block
Carved Adamantium Block, Carved Aqusmarine Block
Carved Gallium Block, Carved Ruby Block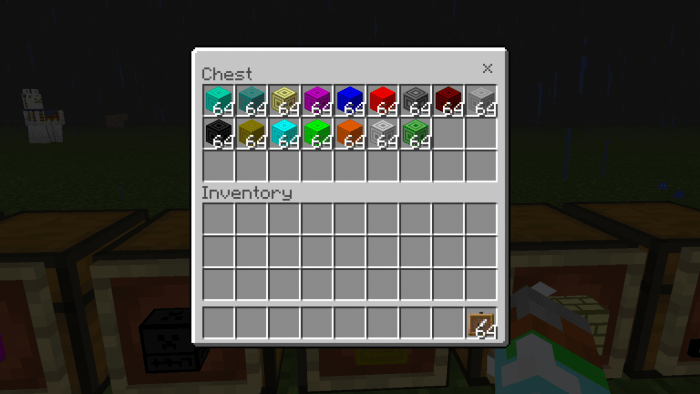 16 NEW BRICKS
Lead Bricks, Nickel Bricks
Mercury Bricks, Plastic Bricks
Zinc Bricks, Copper Bricks
Sapphire Bricks, Onyx Bricks
Titanium Bricks, Mythril Bricks
Vibranium Bricks, Invar Bricks
Adamantium Bricks, Aquamarine Bricks
Gallium Bricks, Ruby Bricks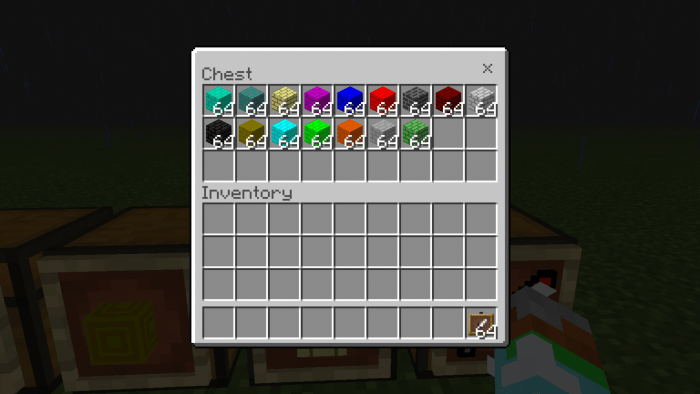 16 NEW SWORDS
Lead Sword, Nickel Sword
Mercury Sword, Plastic Sword
Zinc Sword, Copper Sword
Sapphire Sword, Onyx Sword
Titanium Sword, Mythril Sword
Vibranium Sword, Invar Sword
Adamantium Sword, Aquamarine Sword
Gallium Sword, Ruby Sword
Redstone Sword, Coal Sword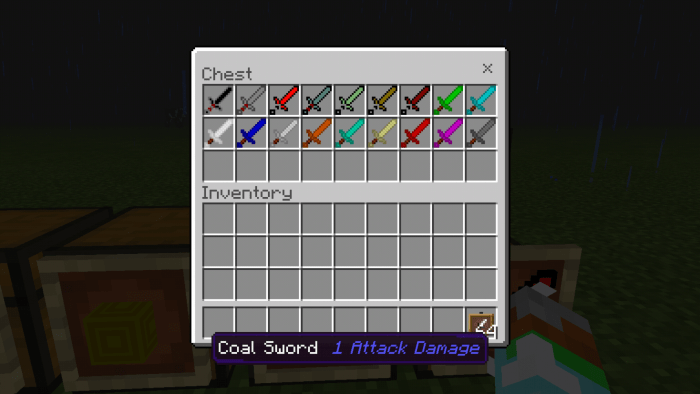 Known Bugs!
Need to fix ores in 1.12
Need to fix small bugs which u report
NOTICES AND NEWS
V1.12
V1.1.1 Will Have A Chisel
V1.1.1 Will Have Ores In Chests
V1.1.1 Will Have The Recipies
V1.1 Adds Fun
V1.13
V1.1.1 Will Have Chisel
V1.1.1 Should Have Swords Working!
V1.1.1 Will Have Bugs Maybe
UNDER REVIEW
More Staffs
Rexxomend me more stuff below
--------------------------
//Ingots Added
Adamantine Ingot
Aquamarine Ingot
Copper Ingot
Gallium Ingot
Invar Ingot
Vibranium Ingot
Titanium Ingot
Sapphire Ingot
Ruby Ingot
Onyx Ingot
Mythril Ingot
Gallium Ingot
Buried Ingot
Buried Ingot
Buried Ingot
Buried Ingot
//Ores Added
Adamantium Ore
Aquamarine Ore
Copper Ore
Gallium Ore
Invar Ore
Vibranium Ore
Titanium Ore
Sapphire Ore
Ruby Ore
Onyx Ore
Mythril Ore
Gallium Ore
Buried Zinc
Buried Plastic
Buried Mercury
Buried Lead 
//Added 
Ore Generation 
//Fixes
Fixed McAddon 
All Blocks Can Be Crafted Using Corresponding Ingots For E.g #=Onyx Ingot
###
###
###
= Onyx Block
Updated added more information to the description to decribe better
Fixed the description and bief description to be more specific and added a new mcaddon fix
Adds 52 Blocks
Adds Stonecutter Recipies For 1.13
Introduces 16 New Swords
All Swords Work In 1.12
All Recipies Are In Next Update 
Any Bugs You Need To Tell Me 
This Update Brings Fun 
ALL SWORDS YOU NEED TO GET BY COMMAND
THE COMMAND IS */give @a tutorial:ruby_sword
Installation
Follow the steps to install
Download the zip first
The zip contains 2 folders
The Resource and Behaviour Packs
Extract Zip 
Move the folders to corresponding folders
internal/games/com.mojang/resource packs
internal/games/com.mojang/behaviour packs
Downloads
Supported Minecraft versions
1.12
1.13 (beta)