Villagers aren't exactly lazy. They are often seen running around all over the place. If you want an easy way to move them around then install this mod to be able to put a leash on them and have them follow you around like a horse. You can even tie them to a pole if you get tired of them and want them to chill down. You can also attract a bunch of them by using an emerald.
Creator: User removed
Updated: 29 October, 2016 (updated for 0.16.0, attracted by emeralds)
How does it work?
Use a lead on a villager (the same way it's done on horses) to tie a leash around his neck. As you walk he will follow you around until he's released or tied to a pole.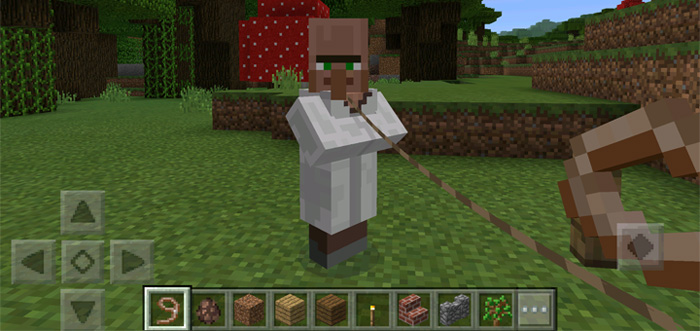 Tap on a fence block to tie the villager to the pole. It's not exactly the most humane way to treat people but it's good if you don't want them running around uncontrollably.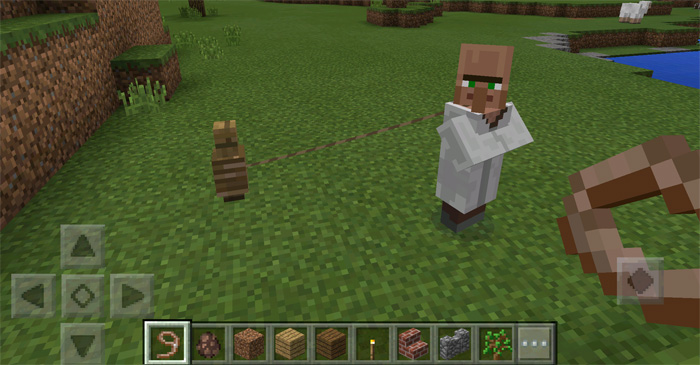 Do you want to move a larger group of villagers? No problems. Just hold an emerald in your hand and they will start following you.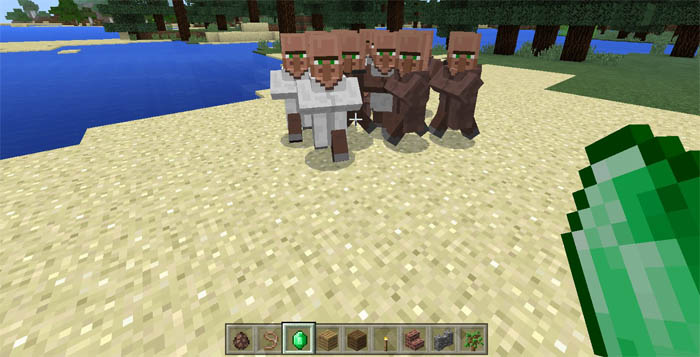 iOS / Android / Windows 10 / Other?
Download (.MCPack) (MediaFire) (Don't forget to apply it for a world in-game!)
Do you want the zip file?
Download (.ZIP) (MediaFire)