Ever just look at Minecraft and think "this is pretty nice but I want it to look better"? Well you've come to the right MCPEDL page! this shader features multiple new graphics techniques including mild global illumination which makes inside areas with light access more of a realistic feel instead of a shadow just being placed over it!
Screenshots of some scenery (pictures are taken in fws legacy)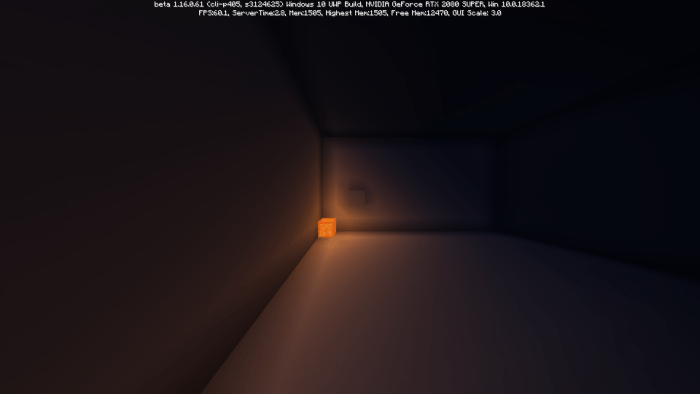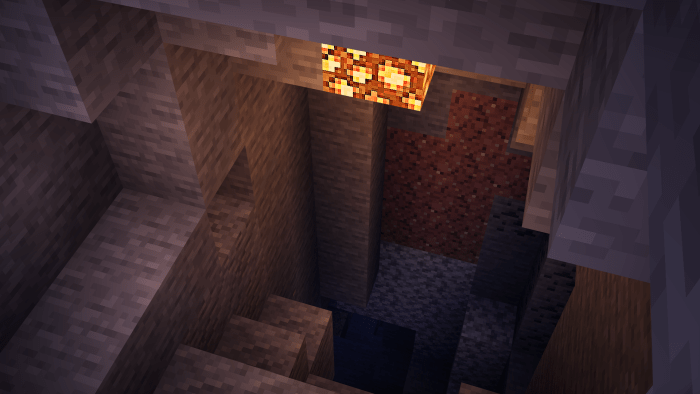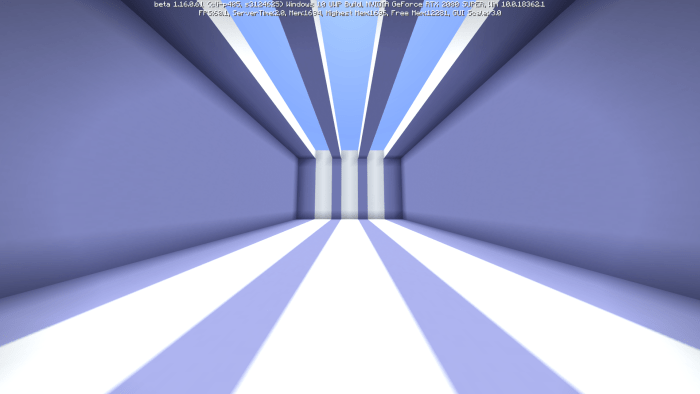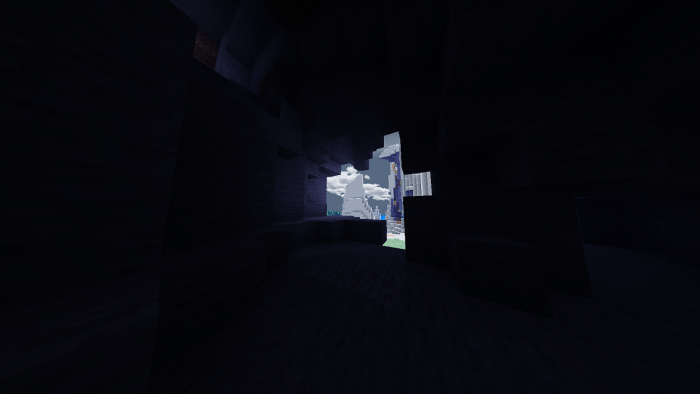 This pack features:
-Vibrant Colormaps
-Clouds with variations in thickness(and blue spots)
-Cool rain
-and so much more
NOTE: THE RENDERDRAGON IS NOW AVAILABLE ON WINDOWS 10 AND AS EXPECTED THE SHADERS DO NOT WORK BUT I WILL BE REMAKING IT ONCE ALL DEVICES RUN ON RENDERDRAGON AND IT WILL LOOK MUCH BETTER.
SECOND NOTE: NOT ALL FEATURES WORK WITH CONSOLE AND MOBILE BUT SOME DO
And another note: Global Illumination isn't proper GI it's replicated GI not real global illumination but it still does a good job(only in FWS Legacy)
Screenshot of Marvellous Graphics setting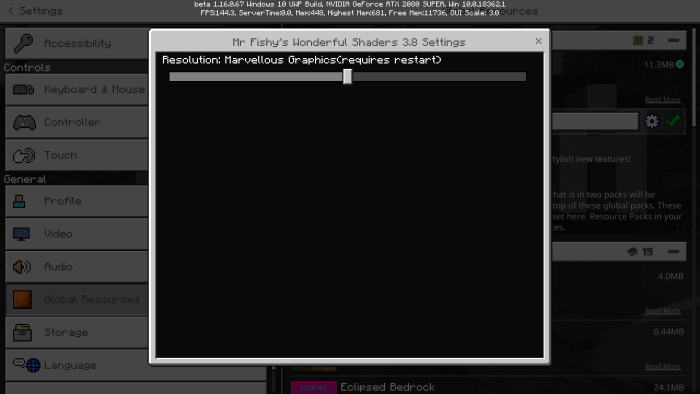 I have permission to use the super duped clouds that are included in this pack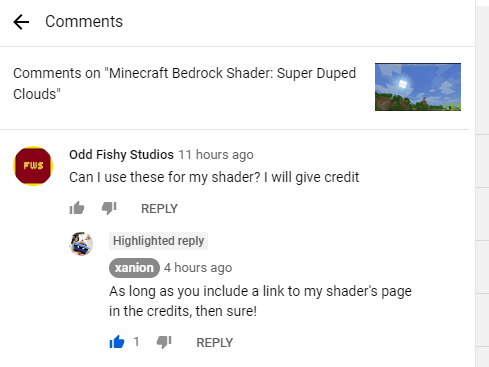 Here is the link to that, thanks Xanionhttps://mcpedl.com/super-duped-cloud-shader/
Also here is the trailer for this update:
Also thanks to Ahmad Ramzan for letting me use the waving leaves and water(sorry I forgot to add the credit last time)😭
Their pack is right here https://mcpedl.com/waving-leaves-and-water/
For FWS RT You'll need to have the activater pack enabled with FWS 3.15+ in the resource packs selection menu as shown in the screenshot below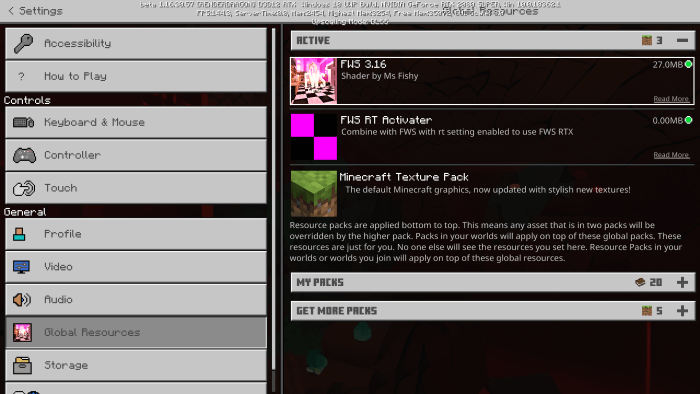 Check out my new sound pack as well:
Check out my new pack the Shaderless Shader
https://mcpedl.com/shaderless-shader/
CHECK IT OUT PLEASE!!!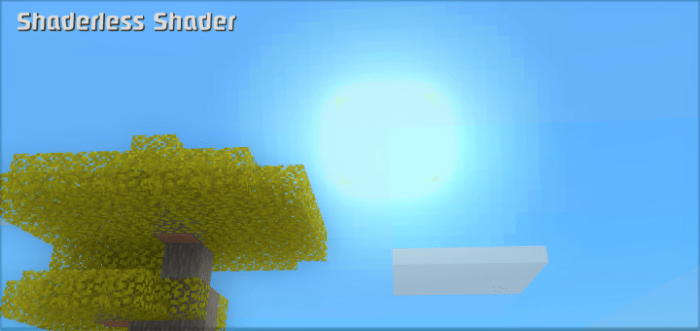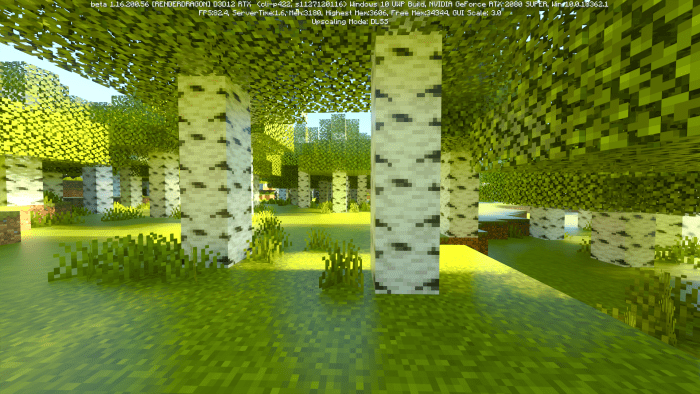 Two above photos are from the Shaderless Shader including the unreleased Ray Tracing version which should be coming sometime soon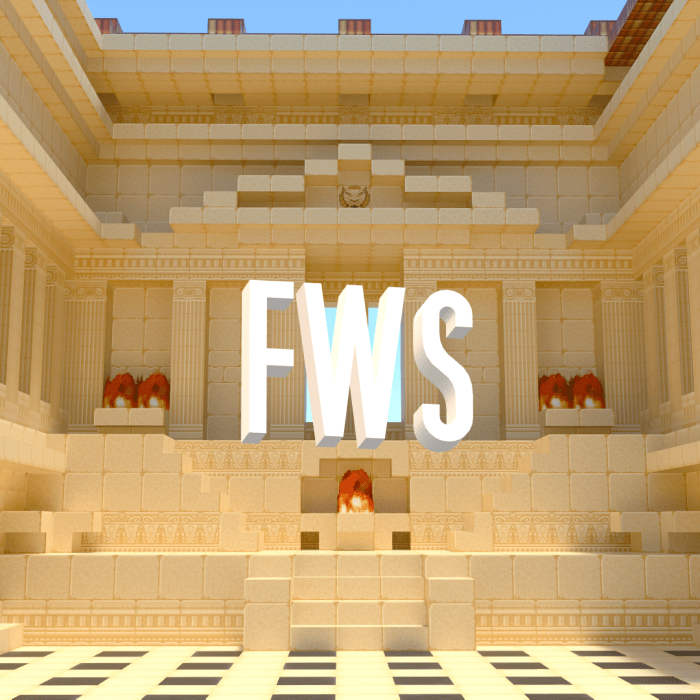 4.0 pre alpha demo is available for users with an RTX capable GPU(required and not final release of 4.0 the final release will not require an RTX graphic card)
-FWS 4.0 pre alpha demo-
-Added .json files that allow for custom ray tracing
-Other visual enhancements included when DirectX Ray Tracing is enabled
-Removed custom colormaps
-Added visual demonstration world
NOTE!!!: PRE-ALPHA DEMO REQUIRES AN RTX GRAPHICS CARD HOWEVER THE FINAL RELEASE OF 4.0 WILL NOT REQUIRE ONE!!!
-Fixed zip file link(mediafire issue)
-Re added FWS 3.9.1 mcpack
-Added FWS 3.9.1 zip
Reason being 3.9.1 was a fan favourite and people wanted it reintroduced
-Removed FWS Legacy links
-Added Shaderless Shader + FWS pack(works on all devices)
-Removed RTX activation pack until new pbr is finished
-Removed 3.17 zip
-Added 3.18 mcpack & zip
3.18 Changelog:
-Performance Increase
-Pack promotes Shaderless Shader across various places in the menu
-Removed files to decrease size
-Removed music option(had no use anymore)
-RTX textures are now useless until they're reworked for the new pbr pipeline(same issue occured across many Ray Tracing packs including this one and SuprecuraCraft)
NOTE: Development of the FWS shader will begin to slow until the render dragon fully releases in the non beta release of 1.16.200(predicted release of the render dragon according the Minecraft gamepedia)
-Removed Wacky Colors edition of FWS
-Removed Vaporwave edition of FWS
-Added link for FWS Legacy zip
-Added link for FWS 3.17 zip
-Added Vaporwave Edition
Vaporwave Edition includes:
-Purple environment
-Purple Grass and Vegetation
-Purple skies
-Vaporwave/Outrun sun
and more to discover!
-Fixed particles texture
-Fixed manifest issue preventing import on certain devices
-Changed colormaps slightly for a more autumn feel
-Added sounds files to the space option placeholder
-Fixed performance issues around light sources in FWS rt
-Removed FWS Ultra setting for now
-added some textures including mobs to 256x option
-Introduced SuprecuraOptimize
-SuprecuraOptimize provides a performance increase without ruining the games visuals
-Tweaked MiniFX option
-Fixed particles textures
-Readded settings
-Added 256x texures
-Added Ultra settings
-Added RT setting
-Added MiniFX setting
-Added space setting
-Added Default Setting
-Fixed some textures
NOTE: 256x and ultra are MAJOR work in progress and are in very early stages
Added 'wacky colors' edition
-adds new odd colormaps
-weird and washed skybox
-note: 3.15 has been delayed due to awaiting permission from a creator for a setting(yes settings are coming back to fws!)
3.14 changes
-Added new ui title
-Added new ui panorama(tell me what you think)
-Added more vibrancy to colormaps
-Tweaked Particles
-Fixed performance issues(mainly mobile related or weaker pcs)
-Fixed cubemap(accidentally deleted one of the sides)
-Fixed issue with lilypads not displaying colour(may not be fixed on mobile or certain windows devices)
-Made preparation files for render dragon(not included yet but will be in the coming updates and will include instructions on how to convert files to work with the new engine)
-Changed colormaps
-Changed UI
-Tweaked cubemap
-Changed logo
-Fixed a lighting bug causing render distance to automatically appear less than actually set
-Added link to og edition of FWS(fws legacy/already on another page)
=Added backup files for render dragon release
-Fixed sky colours
-Fixed mediafire issues
-Added secret easter egg/hint for future updates(can you find it?)
-New colormaps again
-New colormap displaying technique(capable of displaying more colours) able of making more vibrant environments
-Removed subpacks
-Made manifest normal(removed sub pack lines)
-Fixed credits in files
-Added credits for waving stuff(so sorry I forgot last time but I have permission you can check on their page)
3.10 changelog
-Rewritten Shader
-New water colour(thanks notdarealzach for letting me use it)
-New clouds(thank xanion yes I have permission link to the clouds in description)
-New cloud rendering
-New performance technique
-New colour changing cubemap
-New colormaps
-Fixed bright sand
-Fixed issues with waving objects
-Added waving water
-Fixed overall brightness
-Fixed monochrome night
-Fixed issue with slabs, stairs and other not full blocks
-Fixed issue with performance(optimised render chunk files)
-Completely changed the look of the shader
-Made pbr option smaller in size by removing unnecessary files
-Some transparent blocks or entities now render other entities that are behind them(just like the 'fabulous graphics' on Java)
-New skybox(the blue in the daytime was inspired by Eldeston's ESTN shader's cubemap)
3.9.1 changelog
-Made skies bluer
-Changed Name of shader to fws
-New water 
-Added version for render dragon(looks different to vanilla but no shaders yet)
-New end sky
-Added 256x texture option
-Added Dual Shading option(experimental/minimal effect)
-Added edge highlighted particles option
-Added HDR Colormaps option
-Added Hyper Graphics option(not finished but works)
-Added Marvellous GFX + PvP enhancements option
-Added PBR option(only works with ray tracing turned on/rtx card required)
-Added weird colors option
-Added placeholders for future options that currently have no use or aren't finished
note: all these options require you to restart Minecraft for them to start working
-Added Marvellous Graphics setting
-Fixed Textures On setting
-Moved unwanted textures to sub pack folder in Textures On
-The Marvellous Graphics setting has features from the upcoming resource pack Mr Fishy's Marvellous Vanilla
-Fixed minor texture issues

-Fixed issue where shader files weren't working
-Added Subpacks for Shader and Textures, Shaders Only and Textures Only(more options will be added)
-Removed more unnecessary files
-moved new code from files for later/4.0
-removed links for 3.0-3.6 just to clean up the list a bit
-new colormaps
-new rain
-removed water due to high demand of removal
-added new enchantment animation
-added new pumpkin blur
-tweaked some textures
-environment illuminates more realistically on all devices(not shader code just biome manifest)
-Some vegetation now has swaying animations
-removed unnecessary textures
-added new moon textures
-changed particle textures
-clouds can now have bluish spots(experimental not permanent)

3.5 Changelog-
-Added new grass and dirt textures
-Added mobile support(only in 3.5 for now)
-New end sky and end portal colours
-Tweaked Global Illumination
-Added new water textures
-Added new moon textures
-Added new background for the menus
-Tweaked rain textures
-Added mobile version
-Added lite version
-Features from both mobile and lite will be added in 3.5 or 3.6
-Added most 64x suprecuracraft textures to make it make a difference on more devices
-Removed Onion Texture(the joke is over sorry)
-Removed link for 2.5
-Tweaked colormaps
-Added a tilted sun texture so people on devices who can't display the shader at least have something
-Removed Onion Sun
-Onion Rotten Flesh is upside down?????
-Added Redstone Lamp texture from SuprecuraCraft

-Added Onion Sun
-Added Onion Flesh
-Removed water texture for reworking
-Fixed an issue with Global Illumination not fully illuminating small rooms
Note: Thanks to Ihategravel for giving me the marvellous idea to add onions for 1 update
-Made major Global Illumination improvements
-Made lens flare improvements
-Changed Colormaps
-Added more clarity to water texture
-Changed Glowstone to SuprecuraCraft version at 64x(exclusive)
-Blocks now make a shadow opposite light sources when it's in the way of a light source such as glowstone when inside(Performance is too heavily cut when outside and even in complex situations can cause lag)
-Added Cloud texture from the Outstanding Shader V2 beta(coming soon)
Note: No bug fixes this update due to the Render Dragon coming very soon and the next update will probably be the best update by far but don't expect it anytime soon, Love ya peace.
-Added lens flare
-Added new water texture
-Added glowstone texture that changes depending on light level
-Added colormap for birch leaves to look more like real birch leaves
-Adjusted light levels
-Added cloud texture(subject to change)
-Added lens flare
-Added new glowstone texture that changes depending on light level
-Added new water texture
-Added colormap for birch leaves to look more like real birch leaves
-Small lighting adjustments
-Removed Version 1.0 and 2.0 links due to lack of practicality
-Reduced file size
-Adjusted indoor lighting
-Smoothed edges of shadows
-Removed code based sun
-Removed Voidsshadow's version of the shader from the links(you can still find it in the comments)
-No new version but had to put out an extra note to cover questions
-Added installation description for people who might have difficulty installing
-Added Voidsshadow's edit to the download list
Another note: The render dragon is taking longer than I thought however, once it is on windows 10 I will release a brand new makeover of the shader pack and I have a high end gpu now(RTX 2080 super) so I could make a high end version for people with more powerful devices. Thanks for the support everyone I'm excited to show what I have planned
-Made Sun & Moon code based
-Removed default block and entity textures so now you can add your own resource pack
-Particles are now emissive by minlight 0.001
-not developing another update until the Render Dragon releases on Windows 10

There have been no changes this field just has to be filled out so I can upload it.
*No changes have been made this segment just has to be filled out
Downloads
Supported Minecraft versions
1.14
1.15 (beta)
1.16
RTX Beta
Resolution
16x
64x
Shaders