The goal here is simple, begin your adventure starting in the nether and try to survive your way back to the overworld. Classic Vanilla Minecraft with just a little twist. Once you make your way back to the Overworld you can set your spawn point with a bed to keep from returning to the nether. What you do is up to you, which path will you take? Will you brave the dangers to return to the light, or will you be trapped forever!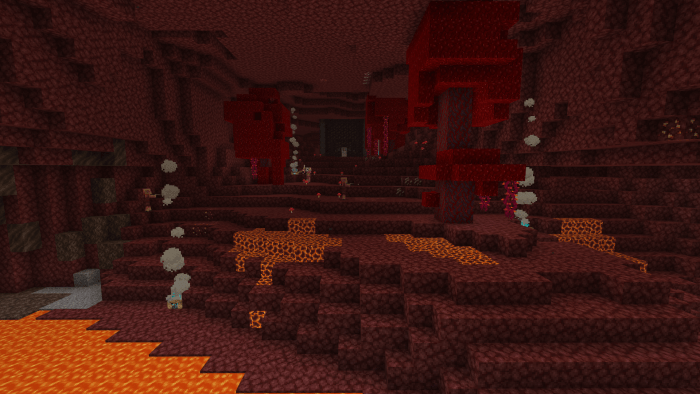 You will spawn inside a small Blackstone and basalt house which is very modest as I did not intend to build your home for you. Venture your way through the depths of the Nether and gather all the resources you can to make your way back home! Respawn anchors in the Nether will keep you from returning to the main Nether spawn. In the Overworld sleeping in a bed can keep you from returning to the nether. Everything you do is up to you. See if you have what it takes to escape the Nether!
Achievements are enabled!
Anyone may share this map for any non-profit purposes, if you do share my maps all I ask is that I am given credit as the creator!
Please leave comments and helpful suggestions to help make this map better!
Select version for changelog:

Changelog
!Fixed
-Achievements being disabled when loading map. (I'm sorry i keep doing this ill try to do better.)
!Added
-Multi-player Death Counter, able to track the deaths of any player in the world.
-Brown mushrooms outside spawn house.
!Removed
-Over Powered chest found in bastion containing roughly 12 pieces of obsidian, which basically made the map way too easy.