The Musical Instruments 2.0 Mod is an upgraded version of the previous one which now use real piano sounds when pressing the keys on the piano. A piano in real life has 88 keys and this one only 12. As a result, you will only be able to play very simple music, but it's still a unique and interesting mod for anyone who is interested in music.
Creator: UltraPeachMC, Twitter Account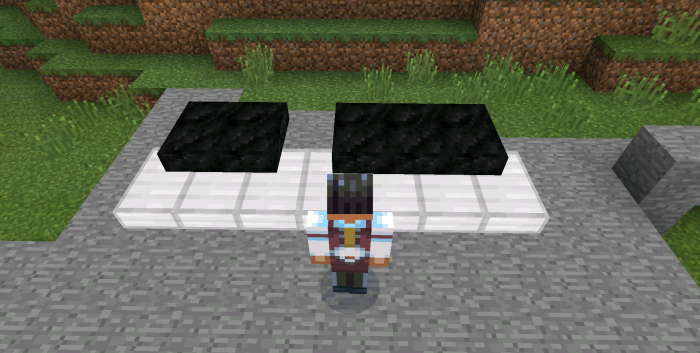 Item ID & Crafting Recipe
Piano (509) – 3 iron blocks + 2 obsidian + 4 iron ingots
How to play piano?
Begin by crafting a Piano item (crafting recipe found further up). Tap on the ground with the item to place down a piano on the ground.
The piano consists of 12 different keys all which will sound differently when you press any of the keys. A piano in real life have 88 keys, so you won't be able to play any complex songs, but you can definitely play simple ones or make up your own ones.