Adding this to your world gives you 15 musical instruments along with an amplifier, PA Speaker, and a microphone.
If you are bored with making a piano using blocks, wool, and fences (because i am, too) then you should definitely try this out and get that piano in one tap!
I made this with an original plan in mind to have some musical intruments as "design" in my own MC world and i wan't to stick to that so a majority of the instruments can not really be played but i decided to add sounds on some intruments so keep reading to know what instruments are those
The Musical Intruments addon gives you an additional 18 items, mainly:
•2 Types of piano keyboard
•Grand concert piano
•Bass guitar on stand
•Cajon (Beat box)
•Guitar on stand
•Bamboo flute
•2 Harmonicas
•Synthesizer
•Xylophone
•Kalimba
•Drums
•Harp
•Lyre
It also comes with a
•Microphone
•PA Speaker
•Amplifier
You can play a sound with the:
•Synthesizer
•Kalimba
•Drums
Just tap/hurt them.
Here are images that shows you what some of the instruments look like: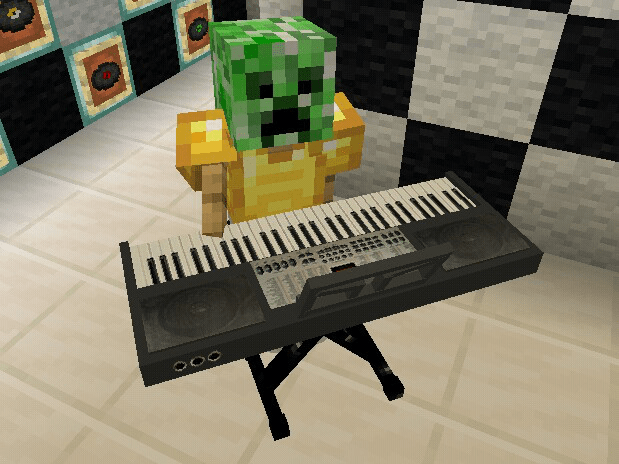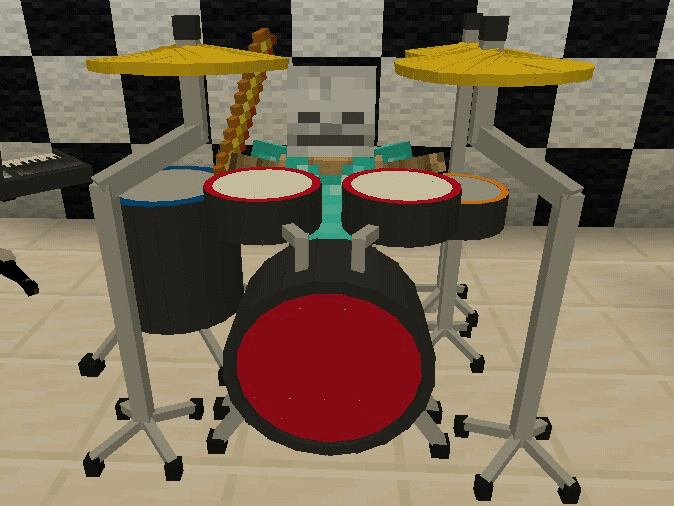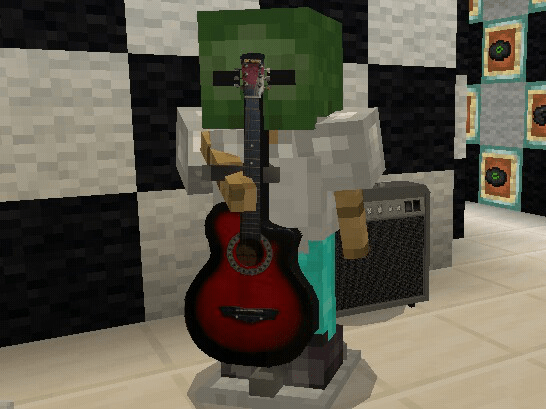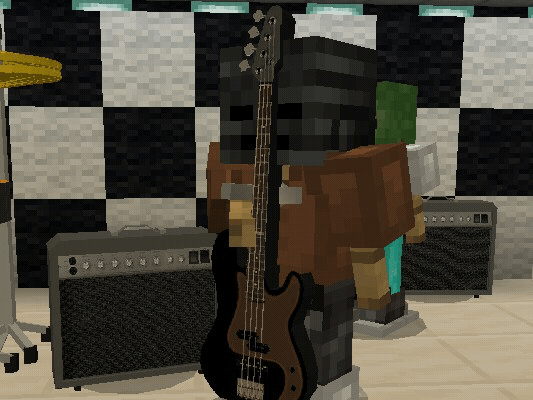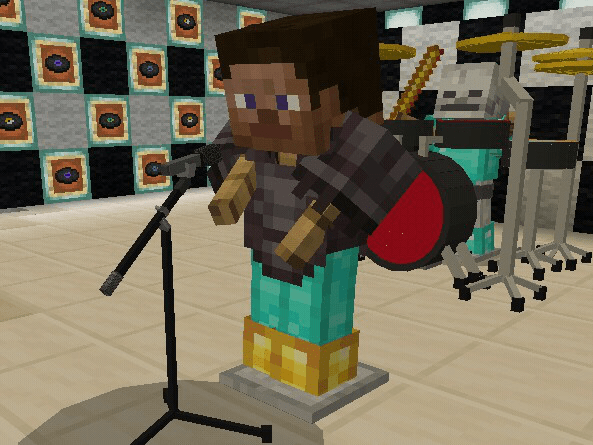 And here is a video that shows all the instruments and items in this addon:
~
I have tried various methods in order to make the instruments play sounds withouth hurting them but they all don't seem to work or maybe i am just doing/coding it wrong. If you know a way to make this happen (like pressing an interactive button for the sounds to play, json format) let me know so that i can improve your experience with this addon. That would be a really great help and i would gladly appreciate it.
I hope you enjoy this. Have fun!
Note:
*Do include a link to this addon if you are going to feature this
*Do not post a direct link without my permission
Installation
You need to download both the Resource (R) and Behavior (B) pack in order for this addon to work.
Downloads
Supported Minecraft versions
1.14
1.15 (beta)
1.16