This addon makes the enderman become a two-headed monster wielding a big sword. It has more health and is much stronger compared to an ordinary enderman. All in all, it's a quite simple modification but it definitely makes the enderman more frightening so if that's what you are looking for then you've found the right mod.
Creator: SirZeus, Twitter Account
Here are the all differences compared to a normal enderman creature. It makes it be more like a boss rather than just an ordinary mob.
5 times more health
Doubled attack damage
Doesn't teleport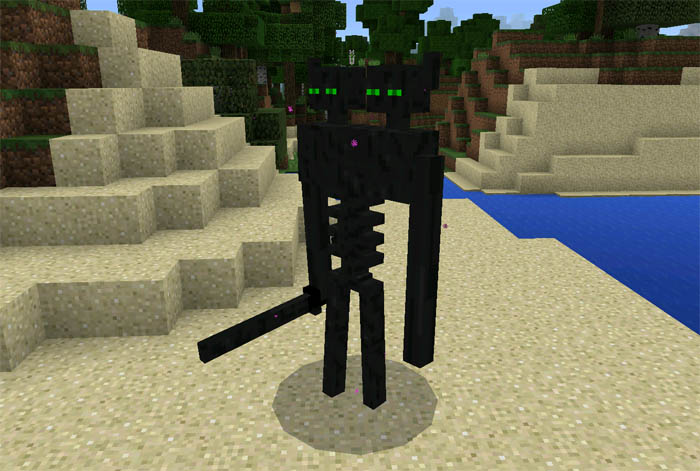 Important: This is a mod which works only for version 0.15.9 / 0.16.0 of Minecraft Pocket Edition. It is installed the same way as a texture pack / resource pack.