Mystic Rain Pack is a Resource Pack made for Minecraft Bedrock Edition. The Mystic Rain Pack brings in more realistic and atmospheric sounds for rain and thunder, as well as changing the texture of rain and splash particles to be lighter and natural, making a much more calming and authentic soundscape.
Please refer to the site link below for more info and samples.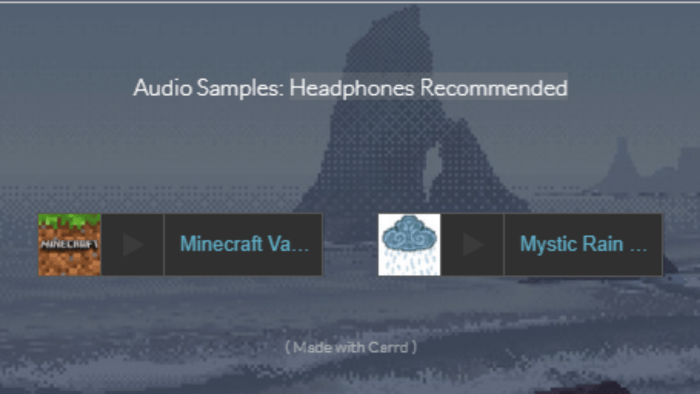 The sounds are made up of samples of real rain with varied tones, as these sounds are played at different distances from the the player, it gives a subtle effect of wind blowing around you.
All the sounds in this pack are directional, which means if you're indoors you'll be able to hear the rain coming from outside, and you'll be able to tell from which direction lightning strikes.
Vanilla Rain Textures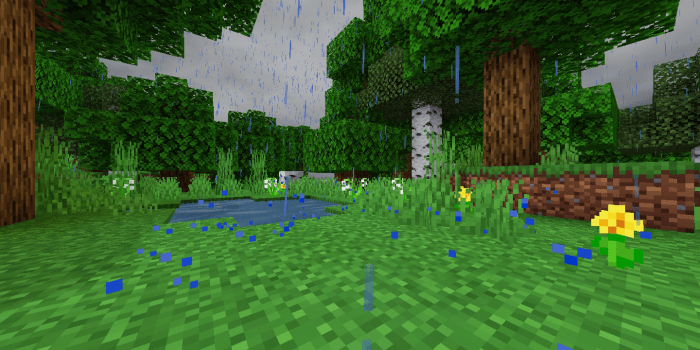 Mystic Rain Pack Rain Textures


The pack has an option to toggle Mystic Rain Sounds Only or Mystic Rain Sounds with New Rain Particles.
Better to see and hear ingame.


All sounds were acquired from freesound.org and such all free to use and make videos with. Check
LICENSE.txt

inside the pack for more information.
The download link for this pack is in the website below.
Downloads
Supported Minecraft versions
1.16
Resolution
128x
16x
32x
64x