This mod lets you name the mobs which you come across in-game. There are several ways how this can be used to your advantage. One way is to name the mobs which you keep at your house to keep track of each animal's purpose and another good reason to name them can simply just to give them some more personal worth than ordinary animals.
Features
Give a mob a name
Mobs with names got a nametag
Health indicator when hitting a mob
Commands
/pet <name> – (hit the mob you want to give that name to)
Type the /pet <name> command and then hit the mob which you want to name.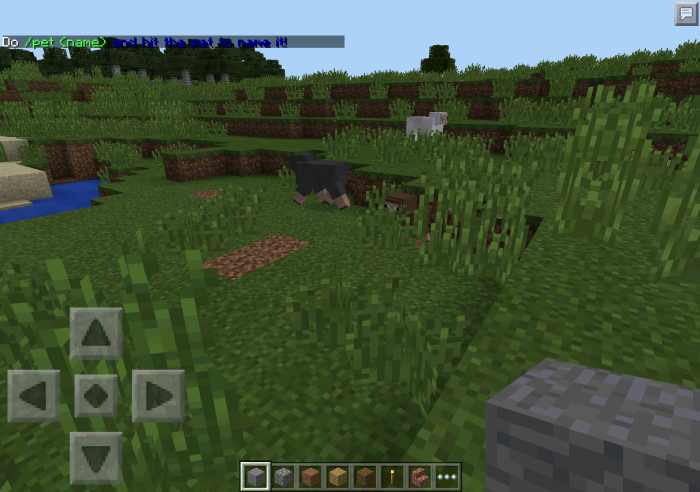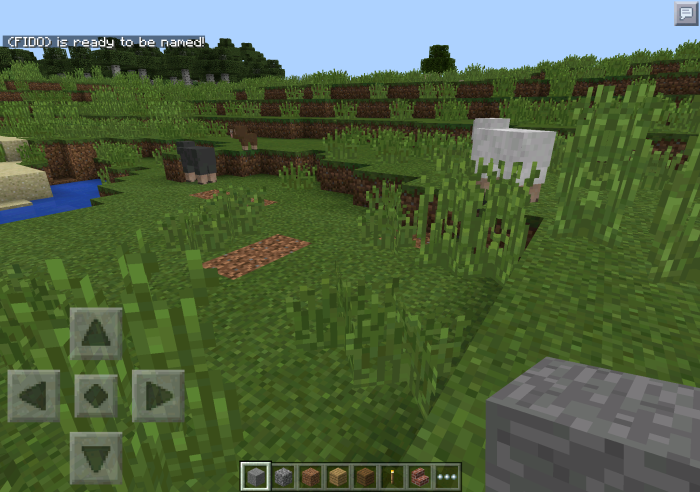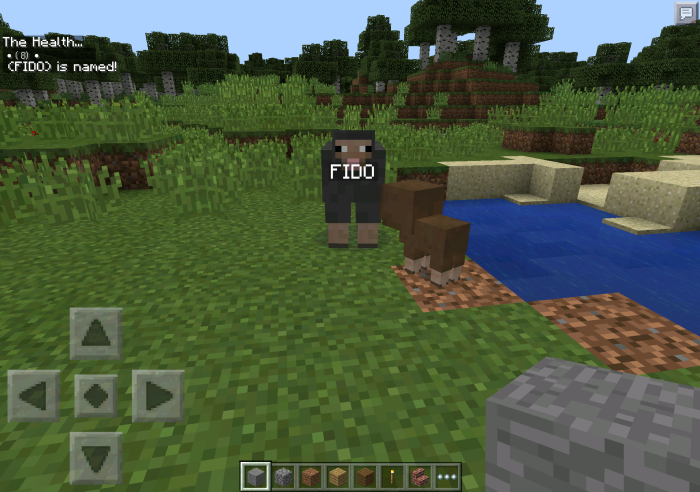 The health indicator will show for which ever mob you hit.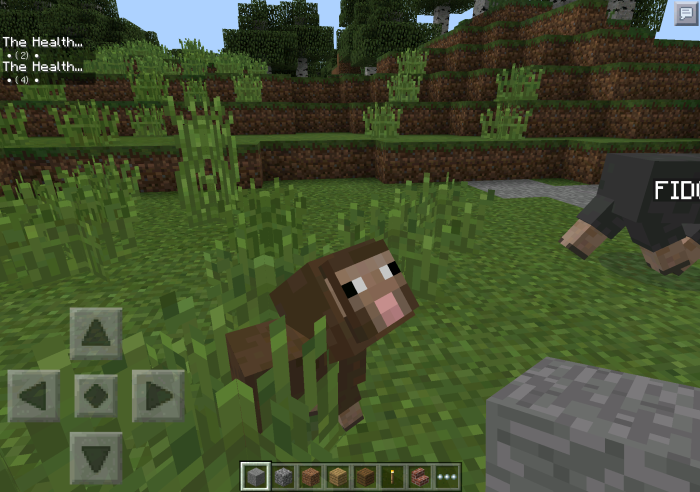 Note: Currently you need to rename the mob as soon as you exit the game but this will be fixed in the next update.
[download label="Direct Download (.js file)"]http://mcpedl.com/wp-content/uploads/2015/02/NameYourMob.js[/download]
Download Mod (Dropbox)