For over 50 episodes have NebsGaming been adventuring and sharing his journey in a Let's Play series on YouTube. Once every twenty or so episodes he releases the Let's Play world to let his fans play it too.
As he released the 50th episode he did another map release and it's really a cool experience to play in the world if you've watched his Let's Play videos. If you haven't yet watched them then go ahead and do that first so you can see what you are in for!
Creator: NebsGaming
As you can see, it's an elvish village with robust and beautifully decorated houses. It's a rather small village but it only adds to its cozy vibe when you are in it and experiencing it.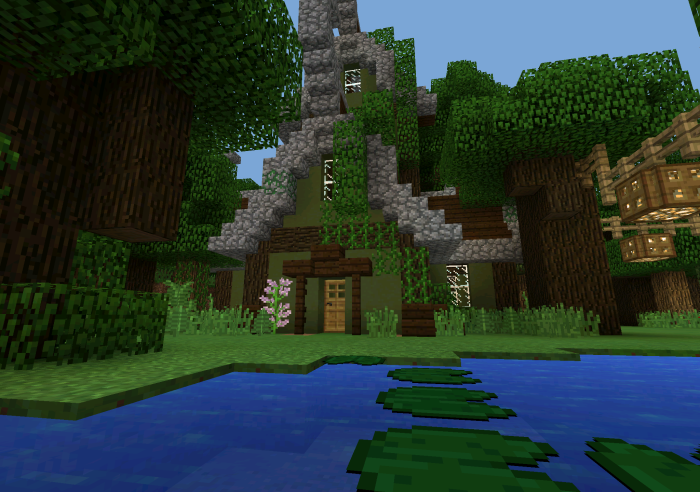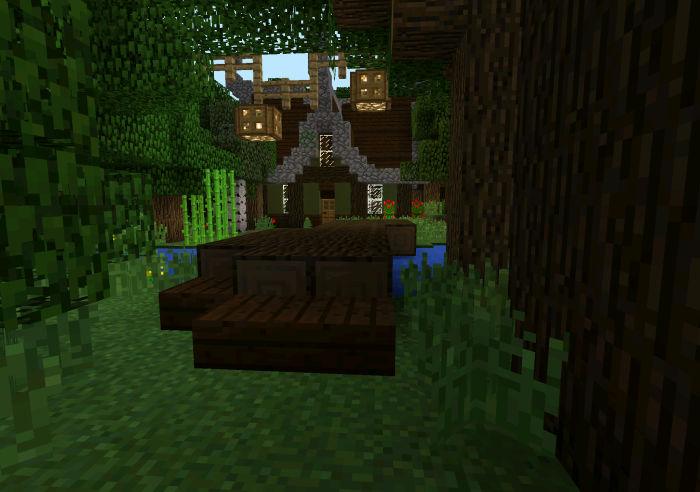 We counted four houses when we tested it out but there are probably more cool things and secrets to be found if you are more familiar than us with his Let's Play series.
Each house is unique both on the outside and inside if you look closely. Everything feel very old and sturdy, but in a good way, as it just makes the elvish village feel more real.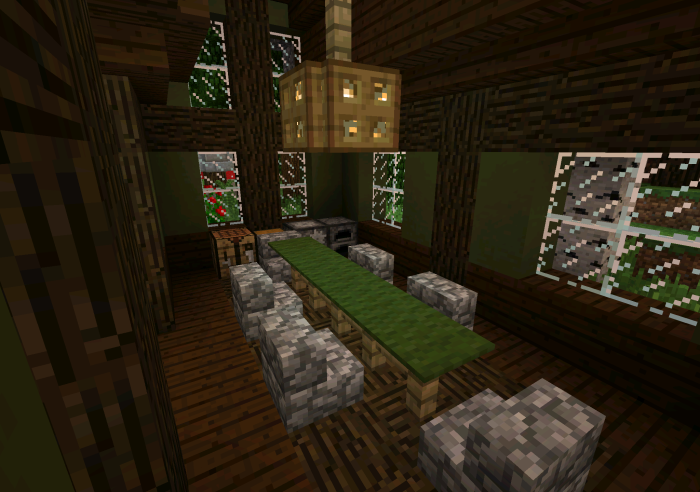 During night the map becomes even more lovable. We can definitely see ourselves settling down here and using it as our own survival world and we think you could enjoy it as well.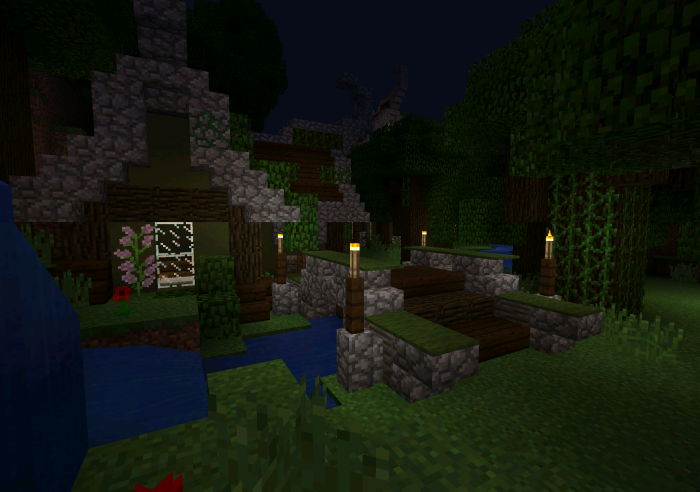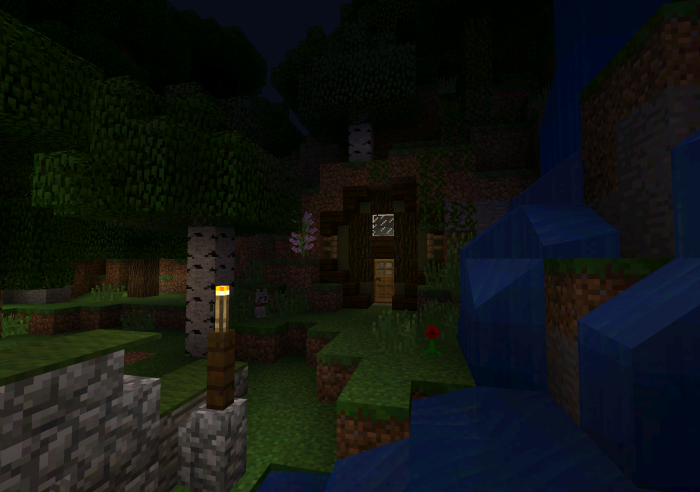 The download files are more than 50 MB in size so you'll need a stable and quick download speed to be able to download it quickly. But in all honesty, waiting even for a longer time to experience NebsGaming's Let's Play world is definitely worth it anyway!
Download (Let's Play Episode 50) (MediaFire)
Download (Let's Play Episode 75) (MediaFire)