This add-on adds some Nether Update features that are already implemented in the Java Edition Snapshot for Minecraft Bedrock Edition. They are super cool features that make the Nether Update more complete and that will comes out in the future for Minecraft Bedrock, but until it comes out, you can test them with this add-on!
Creator: Team Infinite Minds (Twitter Account), Jean Lucas (Twitter Account)
Hoglin model has been changed!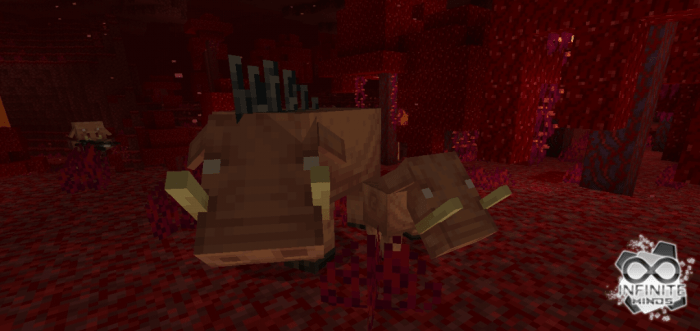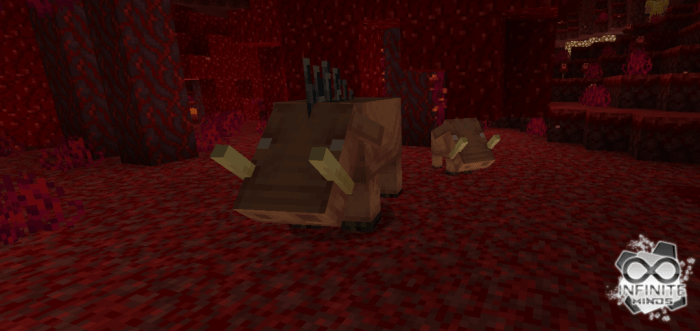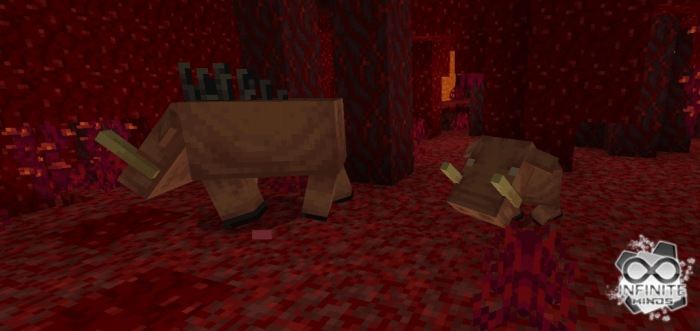 The Hoglin model has been changed to match Java Edition.
Added Zoglins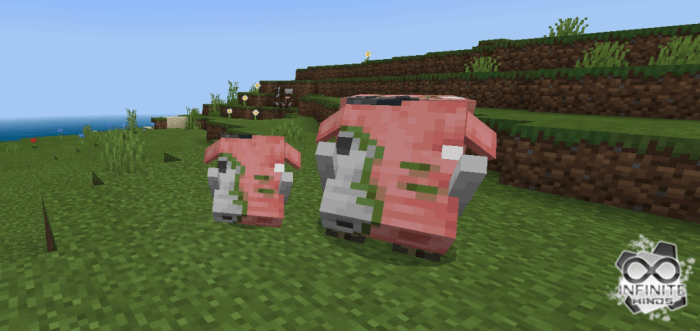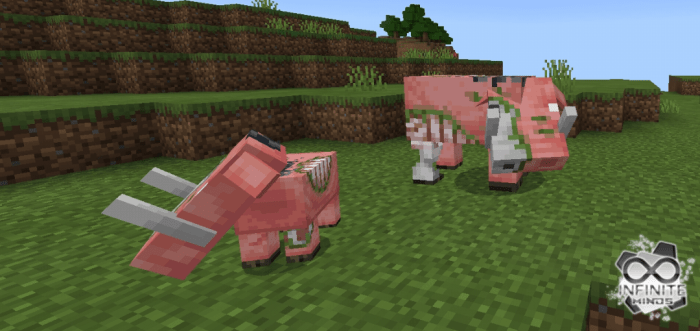 Created when a hoglin is brought into the Overworld.
If a hoglin is spawned or moved to the Overworld, it will start shivering and then turn into a zoglin after 300 game ticks (15 seconds).
Added Nether Fossils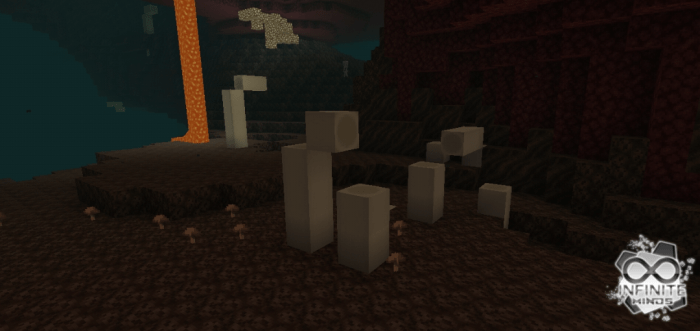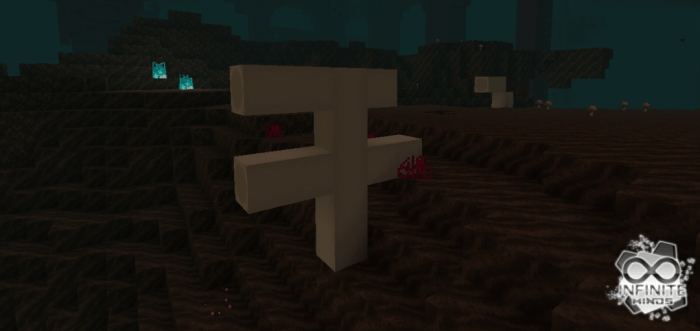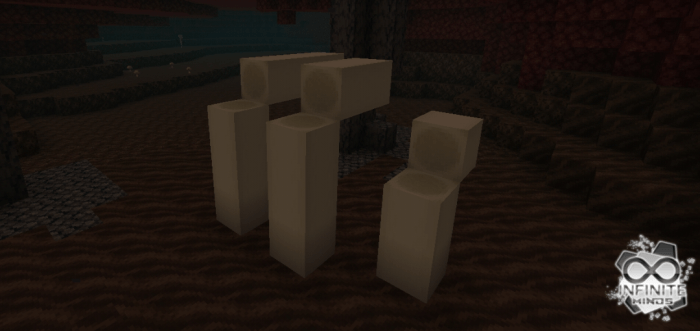 All the 14 nether fossils from Java Edition Nether have been implemented. Nether fossils generate randomly throughout the Nether in soul sand valleys! CLICK HERE to see all the Java Edition nether fossil models that this add-on also adds.
Nether Ambient Sounds
Implemented new ambient sounds that adds some really nice flavour to the Nether biomes. All Java Edition sounds!
Ambient sounds make the add-on a little heavy, weighing over 30MBs. Therefore, you can download the add-on version without nether ambient sounds if you have problems with the weight of the whole add-on.
New Nether Panorama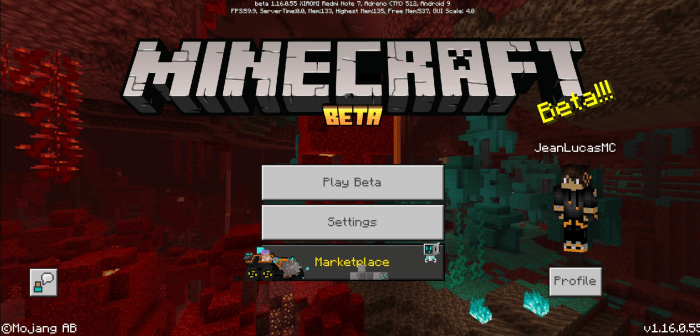 The new Nether Update panorama from Java Edition has been implemented. The panorama is in the whole add-on, but as many like this, there is a link to download the separate Resource Pack with just the panorama.
Other Credits
Major thanks to @HawfHuman for providing me with several files from Java Edition.
Installation
Click on "Download Add-on", and check the captcha box "I'm not a robot". After that, click on "Discover interesting articles" and click the close button (×). After clicking, wait 10 seconds and click the close button (×) again.
After that, click "Continue" (Do not click "Direct Link to Nether Features Add-on"). Wait 15 seconds, and click "Continue to Nether Features Add-on". After that, download the Add-on via Mediafire!
To activate in the world just activate the resource within your Resource Packs, which the behavior will be activated together. Or activate the behavior within your Behavior Packs, which the resource will be activated together!
If you want to review/make a video about this content, don't use your own link, nor use the direct download link via Mediafire. Use the proper link from this page on MCPEDL!
Enable experimental gameplay in the world options for Add-on to work!
Downloads
Supported Minecraft versions
1.16 (beta)