This is an updated village that got announced at the Minecon Earth Event 2018. In the Village & Pillage Update each biome gets different villages aswell new buildings depending on their biome. This map focused on the desert biome. The buildings have been built by pictures/videos of the Minecoin Earth event.
Creator: JPlaysPE, Twitter Account, YouTube Channel
Updated: 2 December, 2018 (read changelog)
Of course it's not 100% as how it will be released. It's more a concept of what we can expect it to look like.
Also the Villagers do look different depending on their biomes. At the moment there only three different Villagers in this Resource Pack. But there will be three more styles coming out soon, when we get to see more!
There's a secret.. you might want to go look under the well..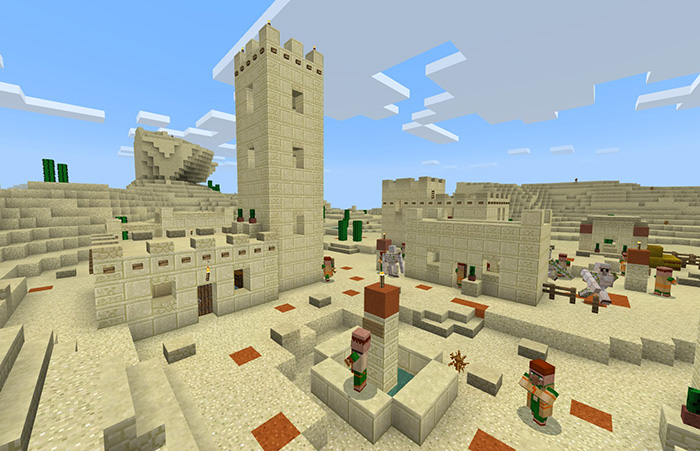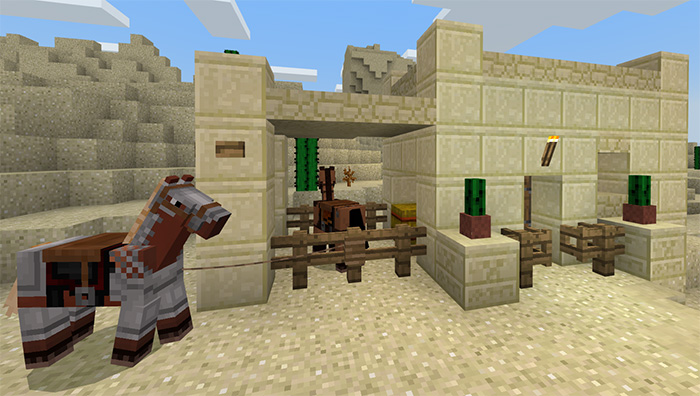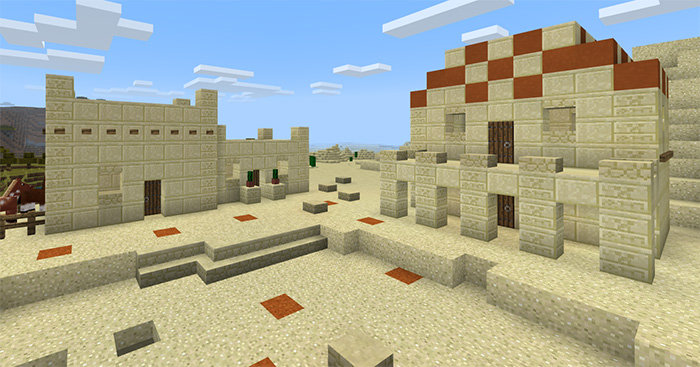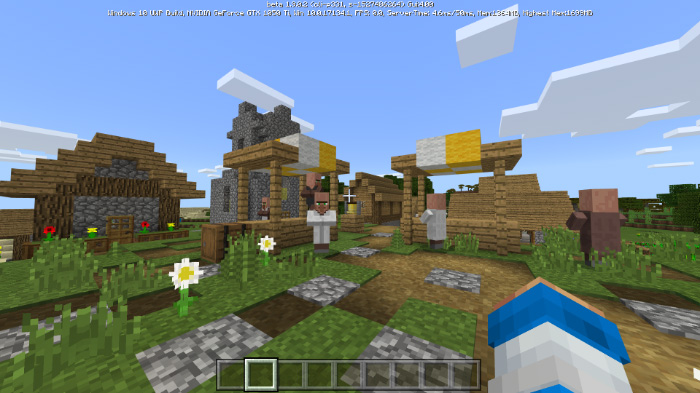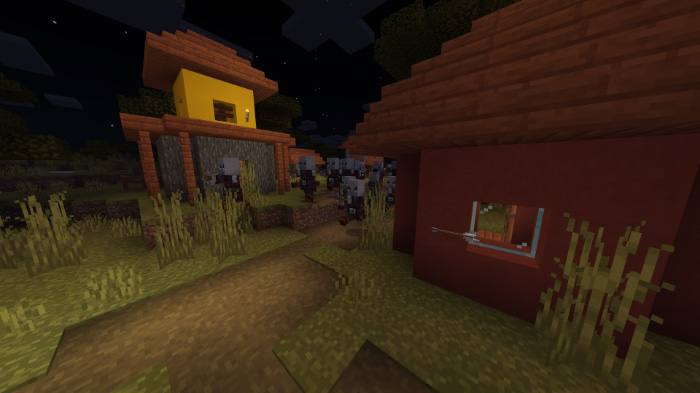 Changelog
The Desert Village & their Villagers do have neighbours now! 2 BRAND new Villages are now close to the Desert Village. A Map at spawn is now also avaible to take a look on the position of the other Villages.
The latest Villages were rebuild from Tweets & the 1.14 Snapshot. And includes the new blocks & items as the bell for example.
Hope you like it 🙂
Resourcepack has not been updated!
Video Showcase
Installation