A world made inspired by traditional Japan.  
Edo period/ Feudal era Japan. Including inspiration from Studio Ghibli and other Japanese animation films and Anime. This is a work in progress that is far from completed. Made for functional use like everyday life. This is not a model build.
Would appreciate any suggestions and inspirations. 
Explore, create and have fun! 
HikariMae  
NIHON NO HIKARI
"Nihon no Hikari", translated = Japanese light.
Made by: HikariMae
I began working on this world in October 2017 when I first joined Minecraft, and have been building it on and off ever since.
I had to build a lot of the terrain myself to make it more usable and realistic for building.
Current build includes a merchant shipping port, fishing village, sea side town, lakes, markets, houses, hotels, shops, family businesses, hospitals, baths and much more. All kind of middle class.
I do have plans to build a capitol or royal city. I also have plans to build slums or low class districts. Farms, forests, Red light district, samurai bases, ninja hideouts and possibly also build more fictional places such as the bathhouse from spirited away, bamboo forest and village from the tale of princess Kaguya, a Totoro forest, Iron town from Princess Mononoke?
I get a lot of inspiration from the 2015 Japanese animation: Miss Hokusai. Really worth a watch.
Like it says in the introduction this is just my take on tradional/edo period/feudal era Japan.
Feel free to explore around and please give me any suggestions. I would love some inspiration.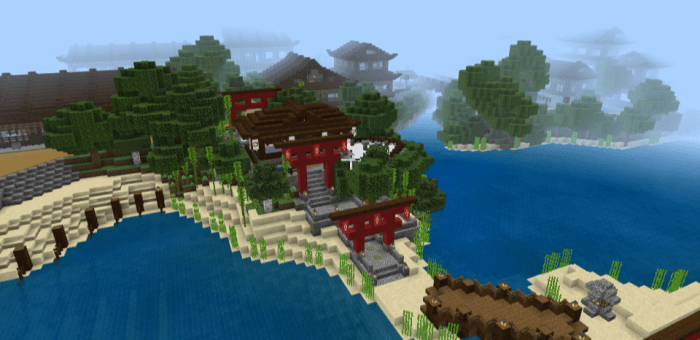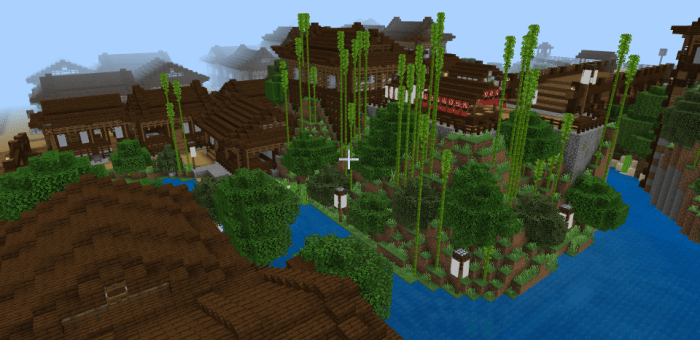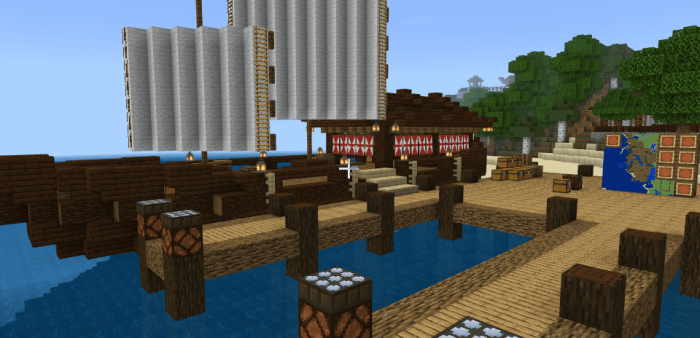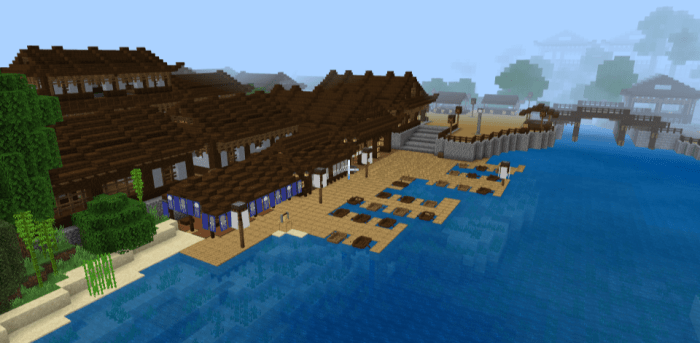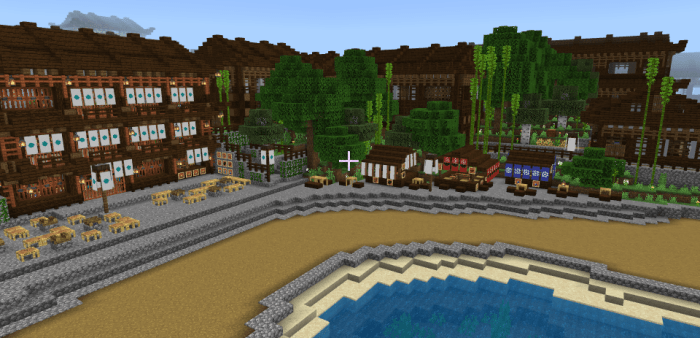 Added further description and images for viewers about Nihon no Hikari creative world made by HikariMae. 
Downloads
Supported Minecraft versions
1.13
1.14
1.15 (beta)
1.16