This map includes 9 different levels divided into 5 different sections. It's an elytra map, so that means you'll be flying around in order to complete the different levels. The primary objective is to fly through the rings and land on an island to advance to the next level. This map works for single player and multiplayer mode (max 2 players).
Creator: CameronTheWolf, Twitter Account
How to play?
Utilize speed and maneuverability to pass through all the rings. Once passed, you will be able to land on the island to arrive on the next level. Remember that you can go up to slow down your speed if you need to make a quick turn. Also keep in mind that you don't have to immediately pass through rings, you can always go back.
Included in this same game there's also another quest and that is to collect all 9 diamonds.
You can find more detailed information about the game in-game by reading the book found at spawn.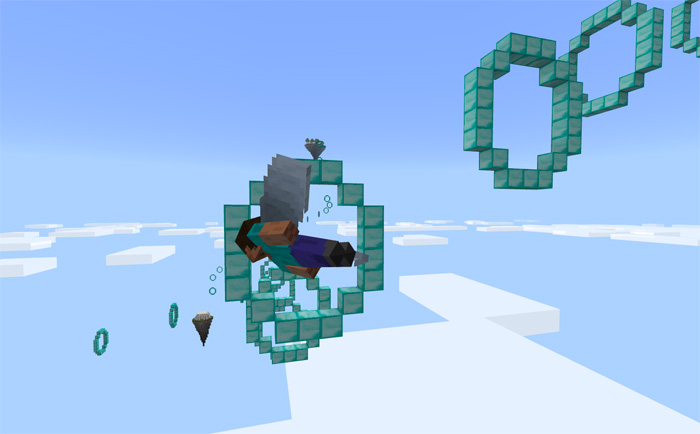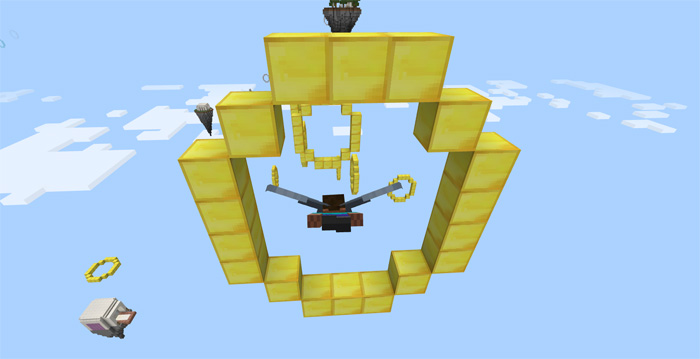 Trailer
Installation