The Silvia series, a name that synonymously goes with "drift". Introducing the Silvia S13, a JDM underdog that can be used for all your drifting and street racing needs. May also be used for motorsports if you're that kinda guy.
Origins
"The S13 Silvia, introduced in mid-1988 the 1989 model year, was immensely popular in Japan. At its introduction in 1988, it won the Car of the Year Japan Award. The Silvia was no longer exported, however; rebadged 180SX were instead sold in most markets. European versions of this car were still known as 200SX. In North America, the S13 (180SX front, all three different bodystyles) was known as the 240SX. In North America, the Nissan 200SX nameplate was on hiatus but would return on a 2-door coupe version of the B14 Nissan Sunny/Sentra (1995–99). Following industry trends, the S13 Silvia switched to relampable fixed headlights. Projector optics were offered as an option." –Wikipedia
Car details
A 2-seater coupe, has medium-high speed, a trunk used as a container slot, animations and sounds.
Car colors
Has 4 colors
White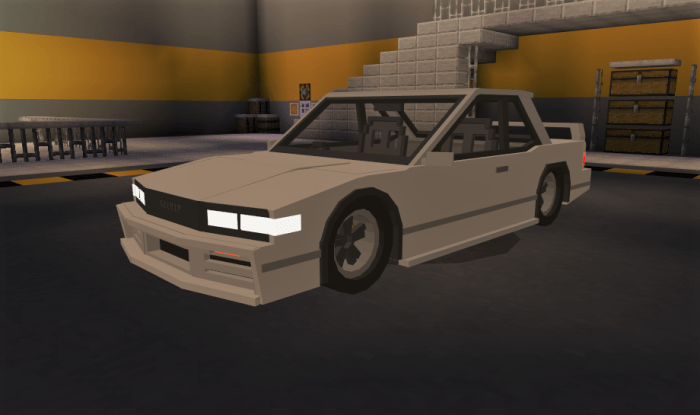 Red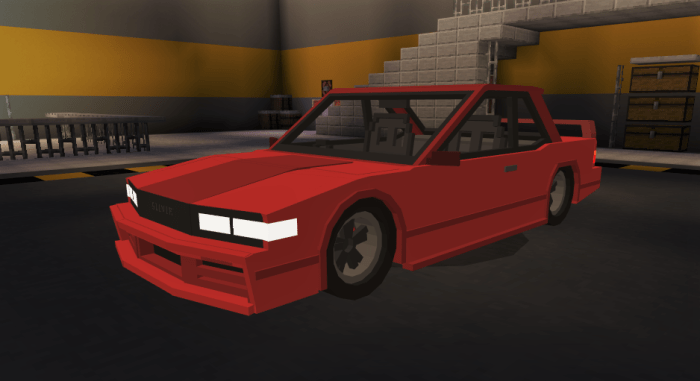 Light blue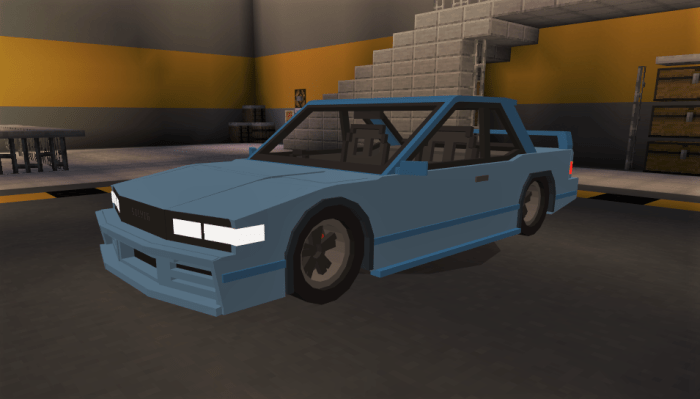 Black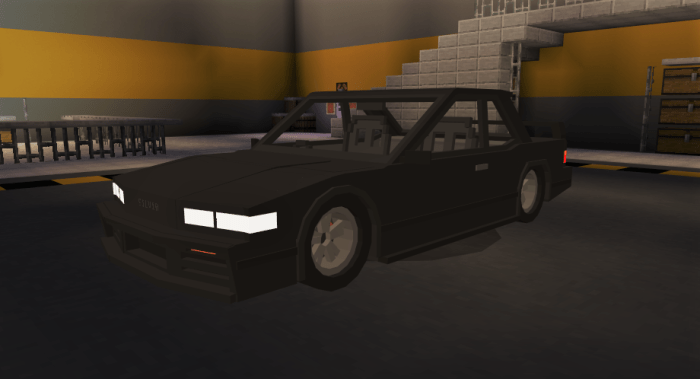 Extra Images
Side view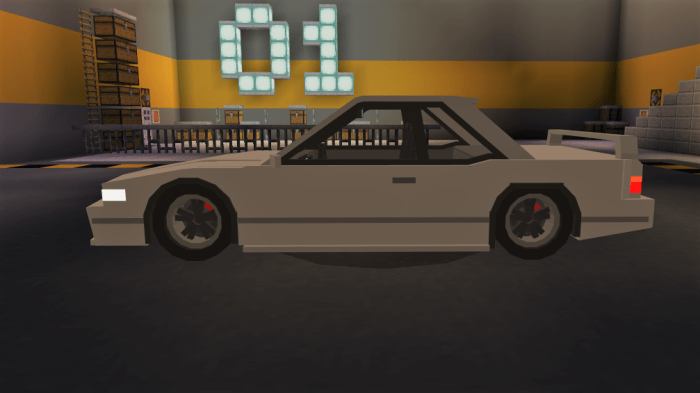 Back view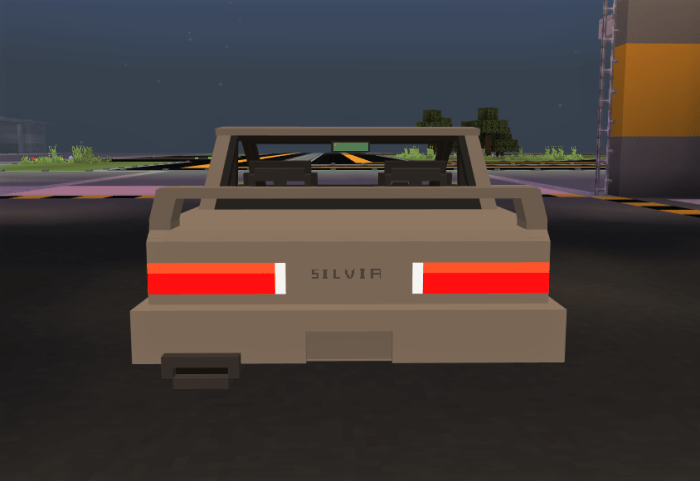 How to obtain
Method 1: Search S13 in the Creative Inventory. They are spawn eggs.
Method 2: Use /summon commands:
/summon ns13:white
/summon ns13:red
/summon ns13:blue
/summon ns13:black
Contacts
Instagram account: @ashminggudev
Twitter account: @ashminggu
Email account: [email protected]
Problem with AdFly?
Contact me through one my socials above and I'll send you a direct download link! No AdFly restrictions! DO NOT ask for direct download links in the comments.
This addon is exclusive for MCPEDL. Any other websites that distribute this addon without my approval are false and are an act of plagiarizing.
Installation
1. Download both Resource and Behavior packs. The files are below.

2. You will be sent to the Adf.ly redirection page. Just wait 5 seconds and skip. (Note: You'll might be ask to allow some notifications, just deny all of them).

3. Wait for another 45 - 60 seconds at the "Please press 'Allow' to continue" page.

4. Download the files.

5. Once downloaded, click on the files and it will automatically open up Minecraft to start importing the files!

Downloads
Supported Minecraft versions
1.14
1.15 (beta)
1.16