One of the top-tier JDM, well known cars, the Skyline is a fast, iconic and sophisticated car that will get you anywhere you want in your Minecraft world in no time! Whatever the situation, the Skyline is great for a midnight street race or just for simple ride.
Origins
The R34 was first introduced back in January of 1999 as the fifth generation of the Nissan Skyline series capable of reaching 259km/h (161mph) in around 12 seconds. This generation (R34) was produced from 1999 – 2002. To read the full details/history click here.
Car Details
This car has 2 seats (1 drivers seat, 1 passenger seat), a container spot and high-speed. The car also has a few variants and comes in a few colors.
Update of 28/5/2020
As of me typing, this car now has sound effects, animations and lights! (I know you can read this in the changelog but I decided to put it up here to go along with the car details.)

Car colors and variants
Currently, there are 3 variants, each with their own colors and details.

Variant 1: Default design
Blue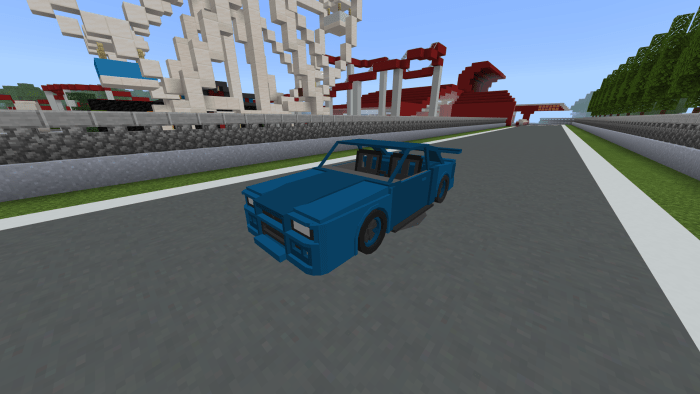 Red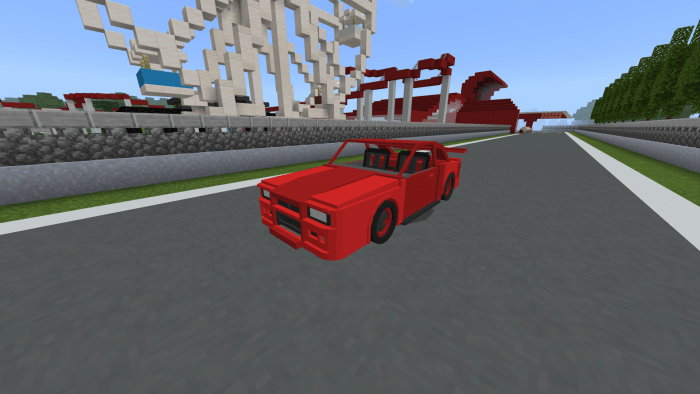 Lime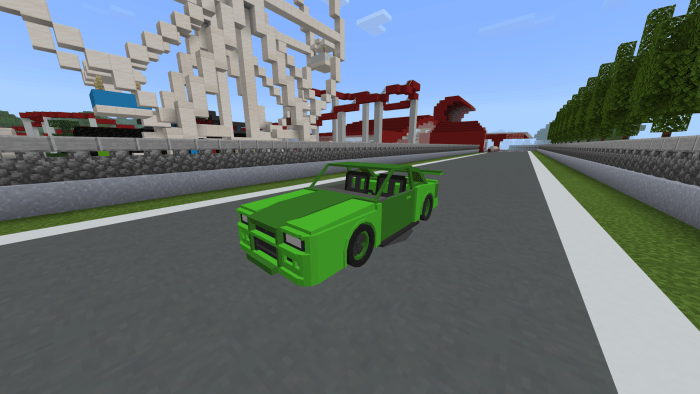 White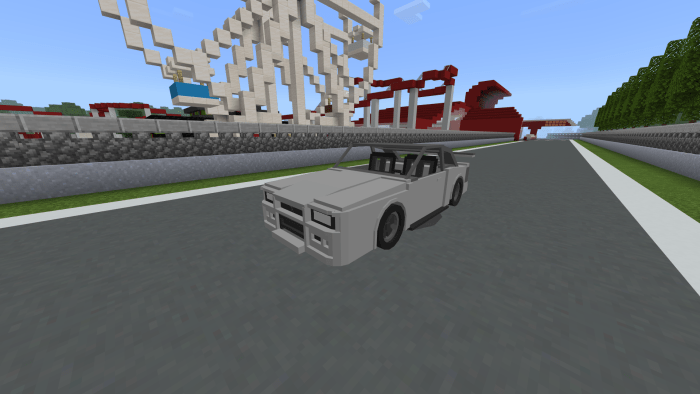 White and gray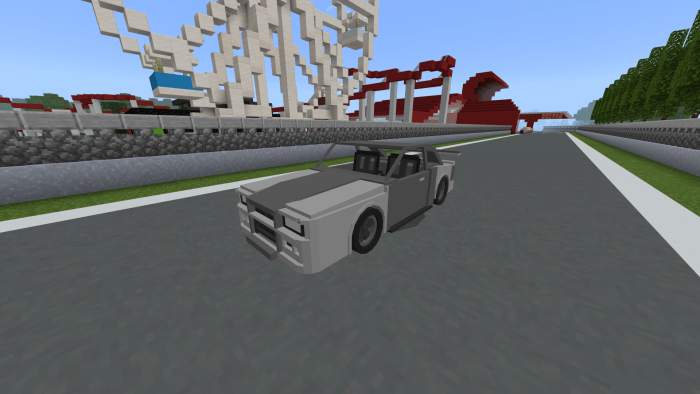 Variant 2: Special Skins
As of now, there is only one edition for this variant. In upcoming updates, I will be adding more special skins. Feel free to request your suggestions below on what skins that you'd think be suitable. (:

Gulf Series
Slightly faster than the others, making it the fastest variant.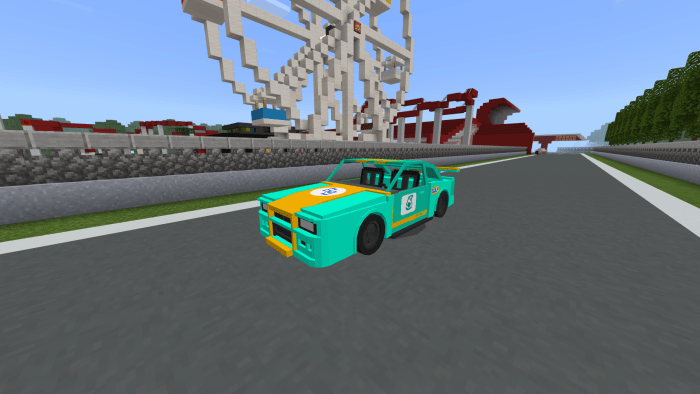 Variant 3: Japanese Police Car
Is a bit slower than Variant 1 (Excluding Gulf Series) and has no spoiler.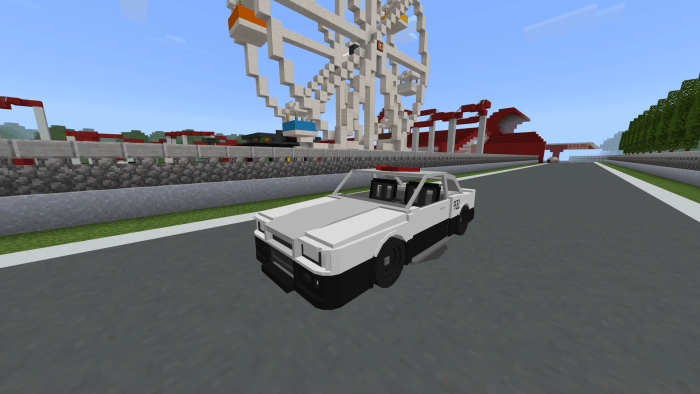 How to obtain
Method 1: Get the spawn eggs in the Creative Inventory.
Method 2: By using /summon commands;
/summon n:r34_blue
/summon n:r34_red

/summon n:r34_lime

/summon n:r34_white
/summon n:r34_white2

/summon n:r34_gulfseries

/summon n:r34_police1

Credits
Map used in screenshots: Hyper Car Racing – By: TGplayz

Contacts

Instagram account: @ashminggudev
Email account: [email protected]m
Update of 28/5/2020 (v1.1)
- Added sound effects when car is moving as well as wheels animation.
- Added lights to the headlights and taillights of the car which will glow in the dark. Same goes for the police siren on the police edition.

Installation
1. Download both the Resource and Behavior Packs (Links are below).

2. You will be sent to the Adf.ly redirection page. Just wait 5 seconds and skip. (Note: You'll might be ask to allow some notifications, just deny all of them).

3. Wait for another 45 - 60 seconds at the "Please press 'Allow' to continue" page.

4. Download the Resource / Behavior Packs.

5. Once downloaded, click on the files and it will automatically open up Minecraft to start importing the files!

Downloads