Are you tired of campfire smoke getting in your view? Then this texture pack is for you. No campfire Smoke is a texture pack that removes the smoke from the campfire and the soul campfire.
This is before the texture pack is applied.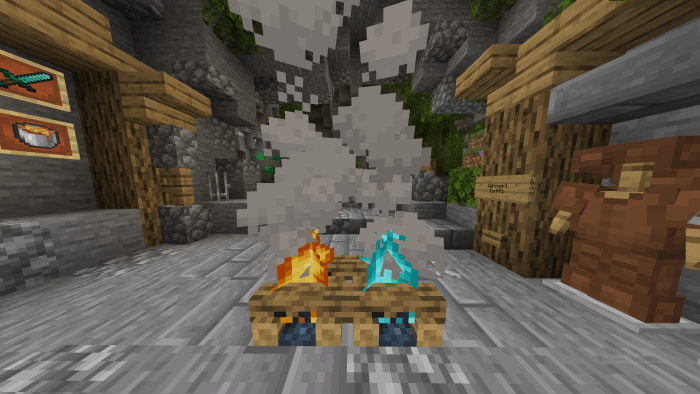 This is after the texture pack is applied.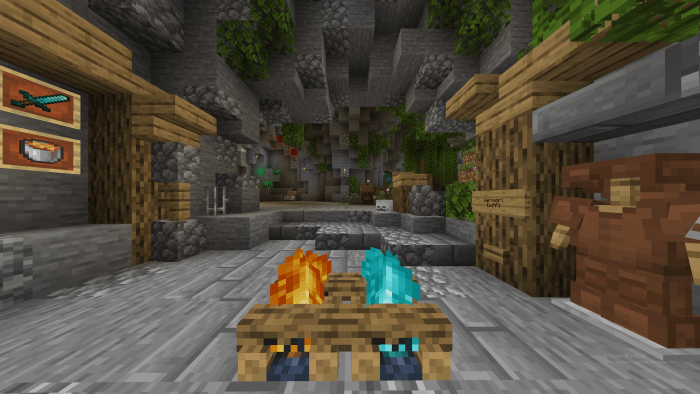 This texture pack does not change the texture of the campfire.
You are allowed to
Share only this website to your friends
Subscribe to me
Use my texture pack in your video but you MUST give full credits and only put the original MCPEDL link. Direct links or custom links are not allowed.
You are not allowed to
re-distribute this pack to other websites
make a profit off of this pack
Claim the pack as yours
Copy the files without my permission
Change the files without my permission
You are not allowed to modify the pack in ANY WAY
I hope you enjoy it 🙂
Updated the Installation description
Added an Adfly Link in the Downloads
Removed Browser Addon From Linkvertise
Removed App Install From Linkvertise
Removed Browser Notifications From Linkvertise
Removed Installer From Linkvertise
Kept Waiting Time In Linkvertise
Kept View Articles In Linkvertise
Installation
Sorry for the ads
Downloads
Supported Minecraft versions
1.16