This pack makes the game more aesthetically pleasing by stopping blocks from being randomly rotated. The examples below show this on top of the Halloween texture pack, as they're the most noticeable, but it works with all packs which have this problem.
Creator: AgentMindStorm, Twitter Account, YouTube Channel
Updated: 26 May, 2018 (read changelog)
Left Image: Original
Right Image: No Random Rotation pack enabled.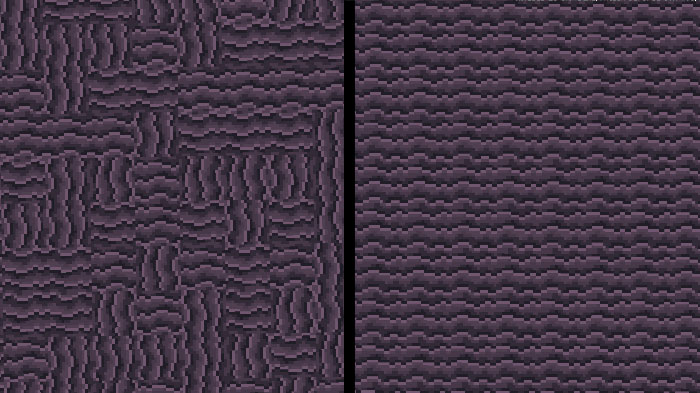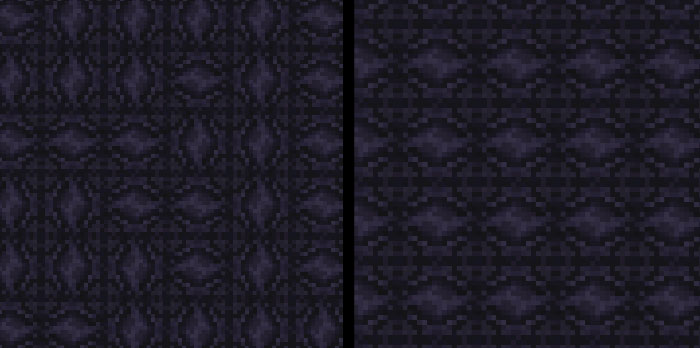 Make sure that No Random Rotation pack is the parent resource pack or else it will not function as intended.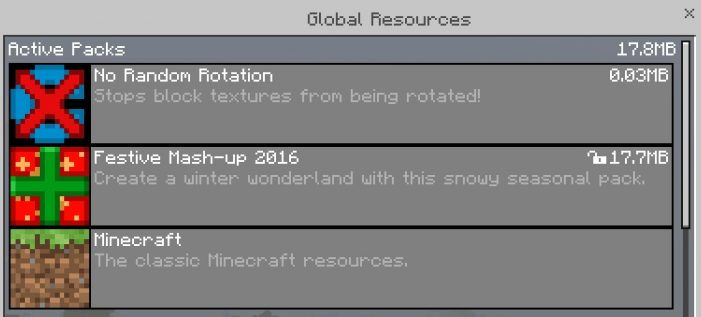 Changelog
Updated the pack to work with 1.4+
Changed the pack icon to look nicer
Fixed a bug causing horses to use their old model
Installation
Start Minecraft
Settings > Global Resources > Activate the pack