A (possibly) multiplayer-compatible, UI-supported, and programmable(yikes!) worldedit-like addon based on Scripting API. Still in early development, so we welcome any advice – join our discord/QQ group!
Developed with ♡ by NorthernOceanS.
THIS PROJECT IS IN EALRY DEVELOPMENT SO IT ONLY HAS FEW FUNCTIONALITIES & MIGHT BE BUGGY.Share your idea & advice!
QQ group: 820683439
Discord: https://discord.gg/HUcknnV
NormaConstructor is a worldedit-like addon that takes advantage of the Scripting API.
Usage: (Right click with the tool mentioned below)
Wooden Axe: Add a Position.
Compass: Add a Direction.
Put down a block: Add a BlockType.
Stone Axe: Remove last Position.
Clock: Remove last Direction.
Iron Axe: Remove last BlockType.
Iron Sword: Open UI.
Golden Axe: Switch to the next generator.
Diamond Axe: Display data saved.
Stick: EXECUTE!!!
Right now it supports :
Create a solid rectangular with two points.
Clone. (Haven't been adequately tested)
Create straight line with intervals.
Create roads.
Taking the line generator as an example:
First, open your UI / use the golden axe to switch to this generator.
Second, do the following( the order doesn't matter:)
Use the wooden axe to select a point

Use the compass to select direction.

Place a block.

Use UI to set Interval( You need the virtual numpad since the Scripting API doesn't support keyboard input.)

Finally, use a stick to click anywhere you like.(The position doesn't matter.)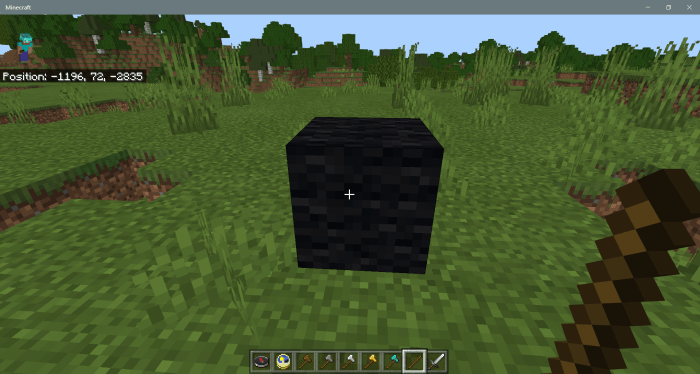 Ta-da!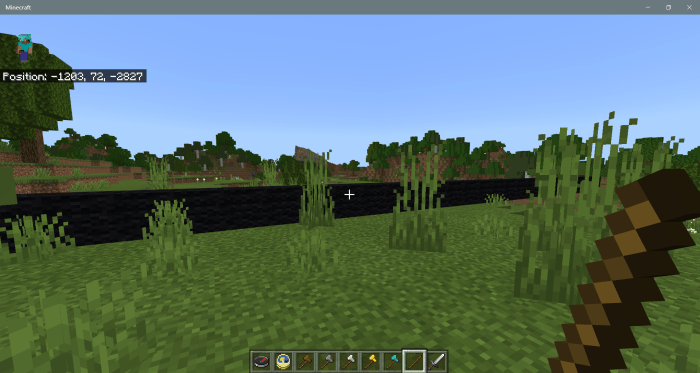 (Yes, I've already received complaints that the procedureis too complicated. There is a workaround now. Turn ON the options on the left side of the UI, so you can get multiple data with one click. For example, by turning all three of them on, you will just need to set the length, place a block and click with the stick.)
I mention that the addon is programmable, but I was too busy providing a documentation. If anyone is interested, contact me through discord/QQ.
Hope you like it.
Update supported generators.
Add more contacts.
Update supported minecraft versions.

Elaborate on how to use the addon & add a picture of UI as featured image.

Update the in-game screenshot as a picture for demonstration .

Downloads
Supported Minecraft versions
1.14
1.15 (beta)
1.16 (beta)