THIS ADOON IS MADE REQUIRES THE "ASIAN ANIMALS PACK" TO WORK!!!
This additional pack adds almost 20 new animals that can be found in the Northern regions of Asia. These animals have gender distinctions, sleep routines and they can all be tamed and many are rideable.
***THIS ADDON REQUIRES THE "ASIAN ANIMALS PACK" TO WORK!!! (link at the bottom)
>ANIMALS AND TAMING
This addon adds animals to the snowy plains, frozen rivers, taiga, frozen ocean and extreme hills. Every cow-looking, goat-looking and deer-looking male animals are rideable. Give them a yellow flower and then ride them. Some jump really high and it is very useful to climb mountains fast. Yaks, Kiang, Muskox and Takin can all wear chests once tamed. Yaks can even wear some beautiful carpets. Some animals such as the Pika and baby marmot can climb on your shoulder when tamed. To get them off, jump while sneaking.
>DEFENCE
Some animals can protect you once tamed. And even attack for you. In fact, Wolverine, Lynx and Snow Leopard attack anything you attack. They also defend you from attackers. Moose also protect you if you are attacked. Walrus and Seal are able to kill fish for you if you attack a fish.
>BABIES
This pack uses time equivalence for gestation and growth. So the females become pregnant after breeding. Every baby can be tamed and will follow you after.
>LOOTS:
Every animals that have horns or antlers drop them on death, but they are useless unless you decorate with them. They also all drop meat and sometimes bones. Some also have leather and fur (carpet).
>SPECIAL ITEM:
The magic ice shard is crafted by using a stonecutter to cut blue ice. It is used in the preparation of things that are sometimes harder to craft.
>EASTER EGGS:
There are 2 easter eggs. One is about turning your wolverine into a super wolverine. The other is about turning your reindeer into a flying reindeer
FOR MORE INFO, click here:
https://docs.google.com/document/d/1vrF5bAejIrDt4YpjF58juGj8QVB8mvmjAzdnFMr3URY/edit
IF YOU DON'T HAVE THE "ASIAN ANIMALS PACK" YET, download it (it is required or the animals will be invisible and you may crash):
https://mcpedl.com/animals-pack-for-your-own-worlds/

IF YOU ENCOUNTER ANY ISSUE,WE HAVE A BUG TRACKER:
https://docs.google.com/forms/d/e/1FAIpQLScEcZQ0J9jaCQYbpuvXBeXNmEue15AcuViBcPVtBBHbisKJYQ/viewform
HERE ARE SOME PICTURES : (or check our YouTube video: https://youtu.be/p84Ldv5PrRk)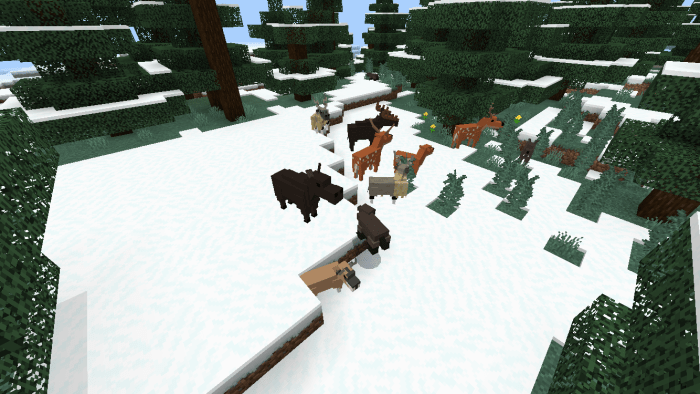 Moose, markhor, lynx, wolverine, deer, muskdeer in Taiga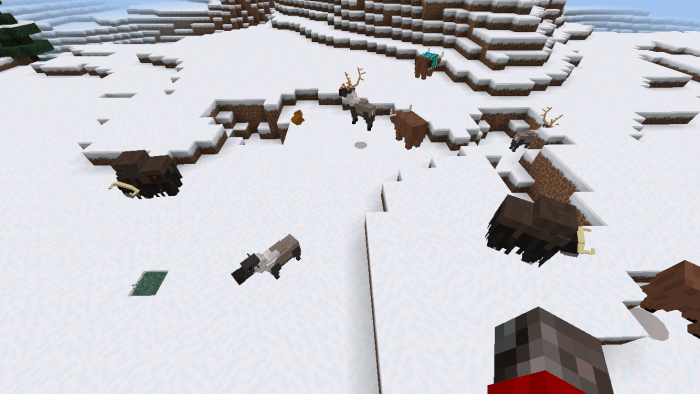 Reindeer (and flying one), Muskox, Yak (one is wearing a carpet), Marmot in the snowy plain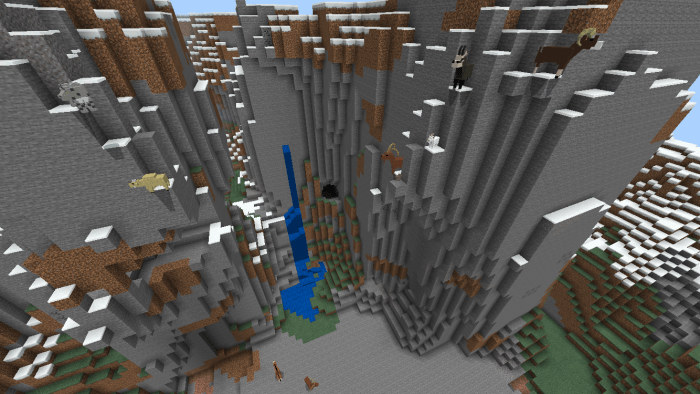 Chamois, Pika, Mouflon, Ibex, Kiang, Snow Leopard, Goat, Takin in the extreme hills/mountains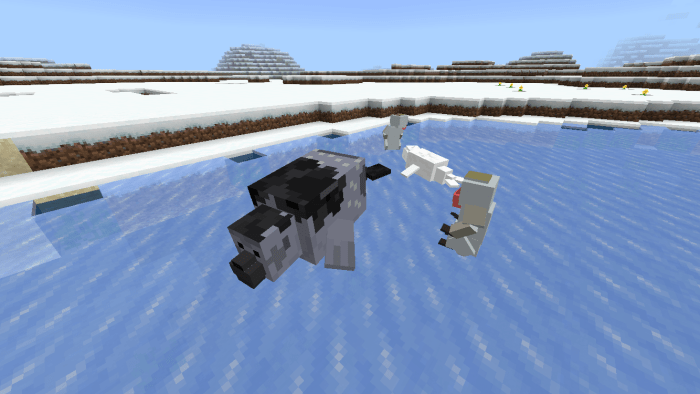 Baikal Seal (with its baby), Japanese Macaque on a frozen river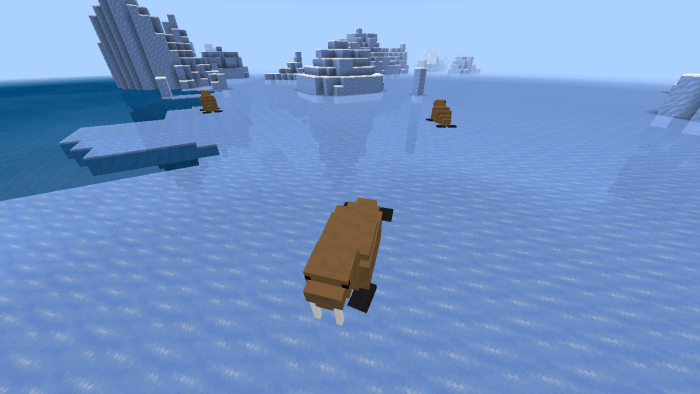 Walrus on a frozen ocean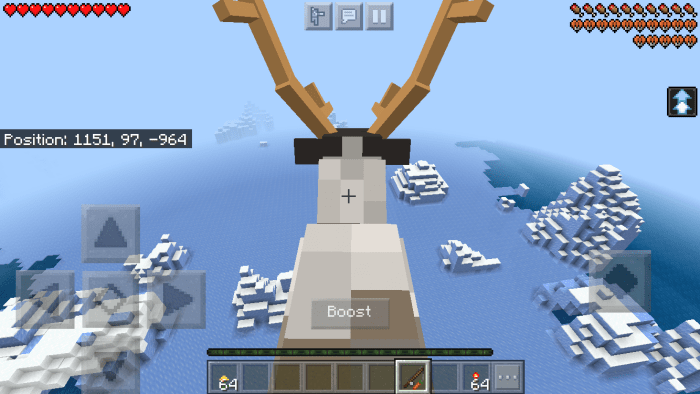 View of the easter egg about the reindeer (once turned into flying reindeer)
Installation
YOU MUST DOWNLOAD THE "ASIAN ANIMALS PACK" IF YOU DON'T HAVE IT YET:
https://mcpedl.com/animals-pack-for-your-own-worlds/
-------------------------
Download one of the choices for Northern Pack
(Mcaddon or Mediafire)
--------------------
Also be sure you enable the Experimental Gameplay in your world settings.


Downloads
Supported Minecraft versions
1.14
1.16