This is a noteblock song map on MCPE. The title of the song is "On My Way" by Alan Walker. I made it manually and this is 1st part of lyrics.
The map is about covering a song to note block on Minecraft.
All blocks I use in this map:
Note Block
Redstone Repeater
Redstone Dust
Stone
Block of Quartz
Button
Glowstone
Cobblestone
Clay
Packed Ice
White Wool
Sand
Barrier Block
Birch Door
You'll spawn in a room, just open the door and click the button so the redstone will active and note block will make a sound. Follow the active redstone till the end.
You might experience some lag, because this map has lot of redstone system. If so laggy you can reduce your graphic setting or you can remove your shader or texture pack if you use it.
I made it on MCPE 1.14.x version. I don't know is this work on the lower version or not, but you can try it.
HOPE YOU ENJOY IT!
Support me to make more note block map by Subscribe and Follow: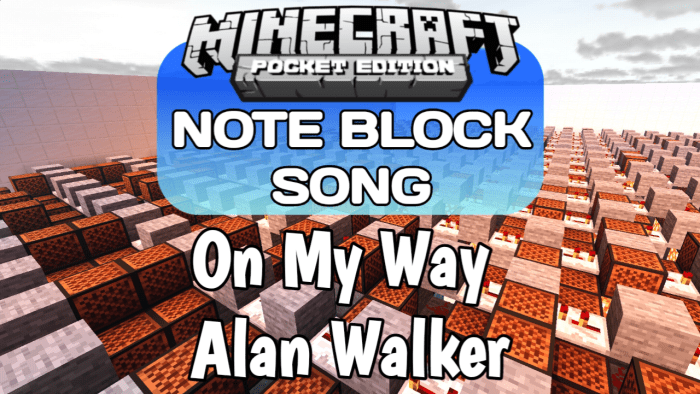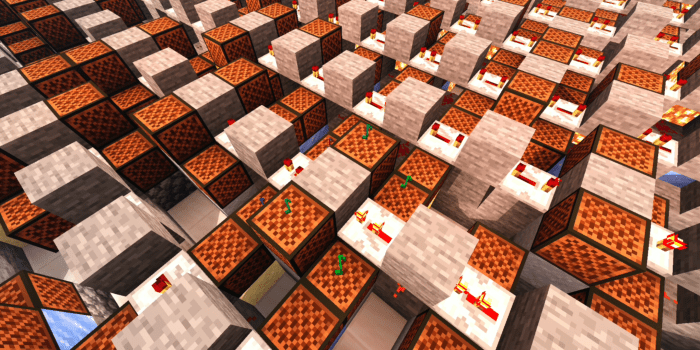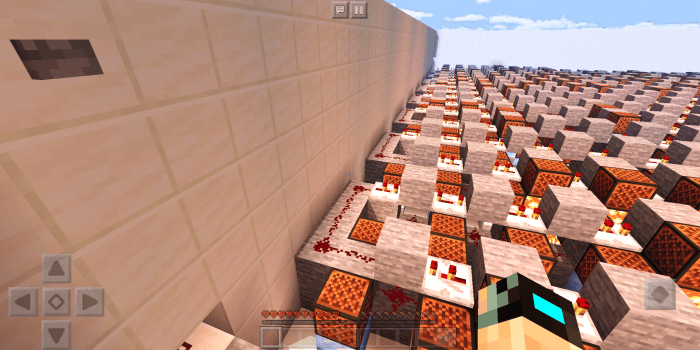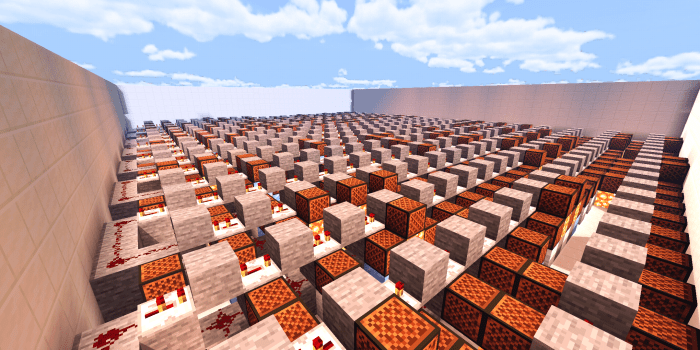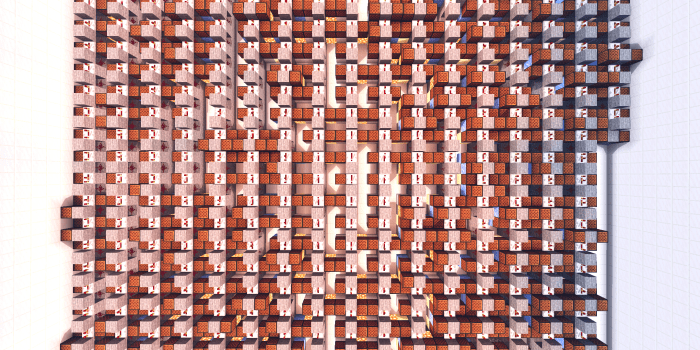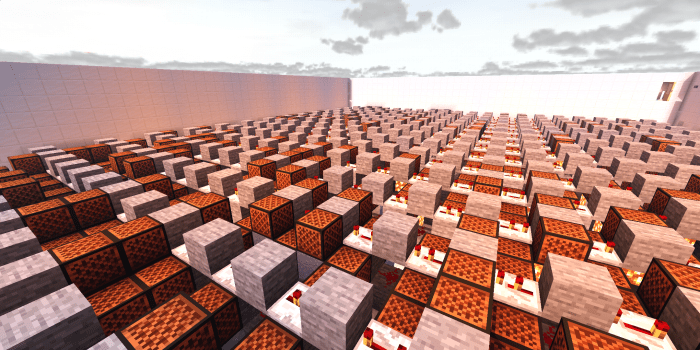 GO TO THE SITE BELOW TO WATCH THE MAP PREVIEW
Add map title in "sign" block on the respawn location.
Change link to more less intrusive (before is interstitial ads who some people don't understand to skip)
Add detailed description so that you can understand this map if you don't understand it before
No specific update
- Fixed some description
- No specific update was added
Installation
ZIP File
Just extract it and place in Internal=>games=>com.mojang=>minecraftWorlds
Mc.world File
Just click and select Minecraft to open the file
Downloads
Supported Minecraft versions
1.14
1.15 (beta)
1.16 (beta)