The Nyan gun sprays rainbow colored arrows and plays the entire Nyan Cat song at the same time. It originates from Garry's Mod but has now been created for Minecraft Pocket Edition too.
The Nyan Cat first appeared 2009 in a YouTube video of an animated cat flying through space leaving a trail of rainbows behind it. Quickly after it became an Internet meme.
Creator: darkvoid021
The gun can be obtained by typing the following command in the text chat: /nyangun
Once you've got the gun tap on the small button in the bottom-right corner to activate the gun. As you do that the Nyan Cat song will start playing and rain arrows firing from your weapon.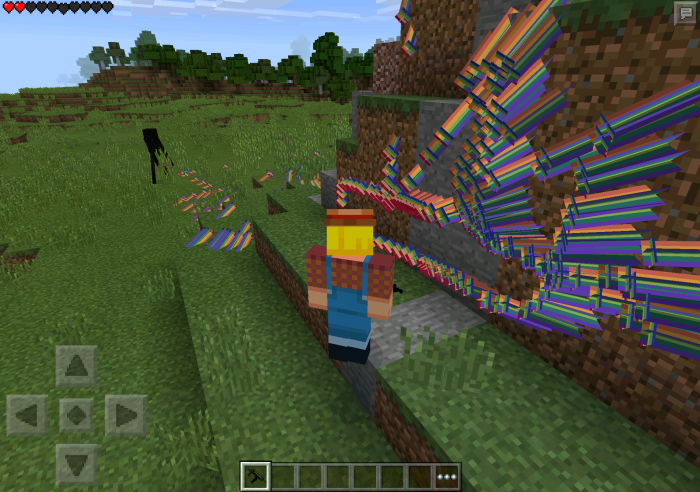 Install Guide
Copy and paste Nyan Cat2.wav and Nyan Cat3.wav to /games/com.mojang/.
Open BlockLauncher and install the textures and the mod file.
If you want to go all in, get the Nyan cat skin by clicking here!