Obsessive compulsive disorder or better known as OCD is a simple, minimalist and clean textured package created by FVDisco for the Java edition of Minecraft, has soft color tones and provides a hungry calm.
So, here I bring you the port of one of the best textures made for Minecraft!, although the port has been made by me, here is the original texture: HERE
/El trastorno obsesivo compulsivo o mejor conocido como OCD es un paquete simple, minimalista y ligero de texturas, creado por FVDisco para la edición Java de Minecraft, tiene tonos de color suaves y proporciona una calma increible.
Entonces, ¡aquí te traigo la versión de Bedrock, de una de las mejores texturas hechas para Minecraft!, Aunque el port fue hecho por mí, aquí está la textura original: AQUÍ
-Creator: FVDisco_ & AntonLandaoALVQ
Ported by: JeridGamer
/Porteado por: JeridGamer
-Plese share for more updates! ,
– If you have some bugs please report on [email protected]
– Here are some pictures of how this looks in the game:
/–Porfavor comparte para más actualizaciones
– Si encuentras algún bug porfavor reportalo en [email protected]
– Aquí hay algunas imagenes de como luce este pack en el juego: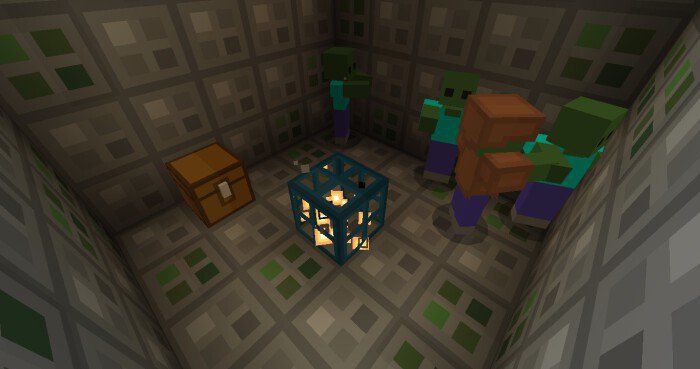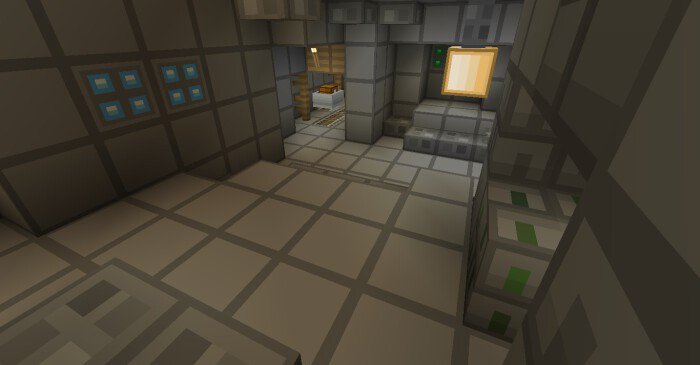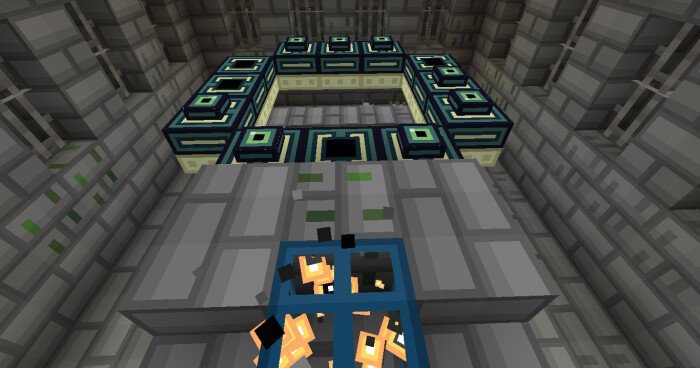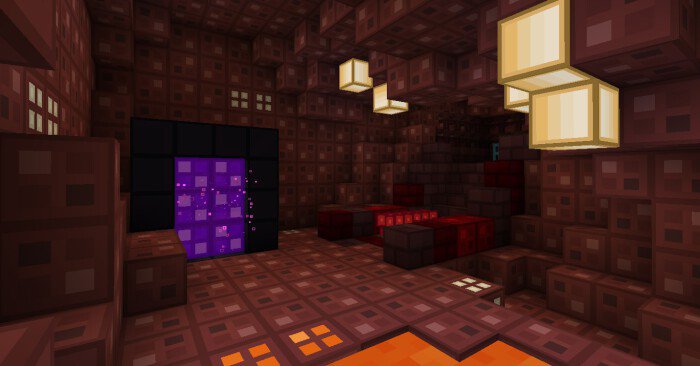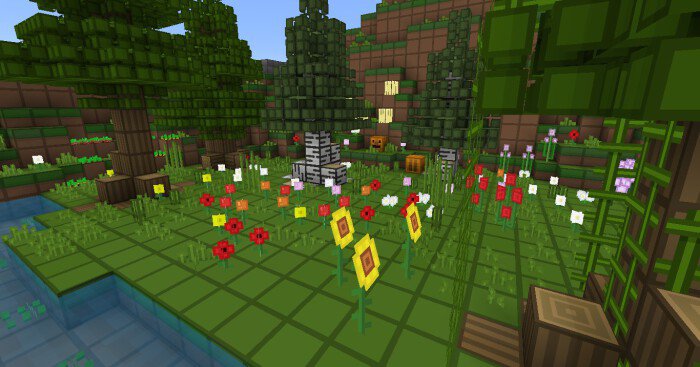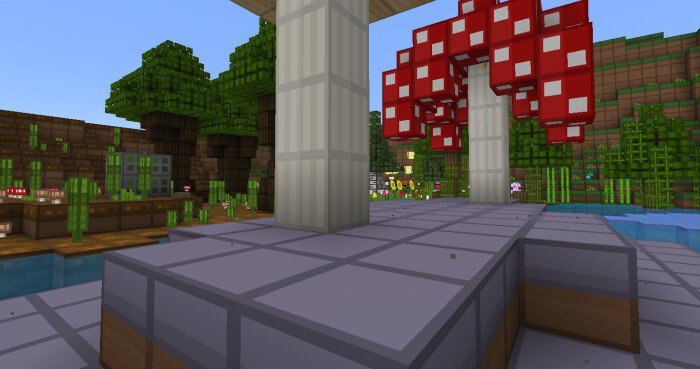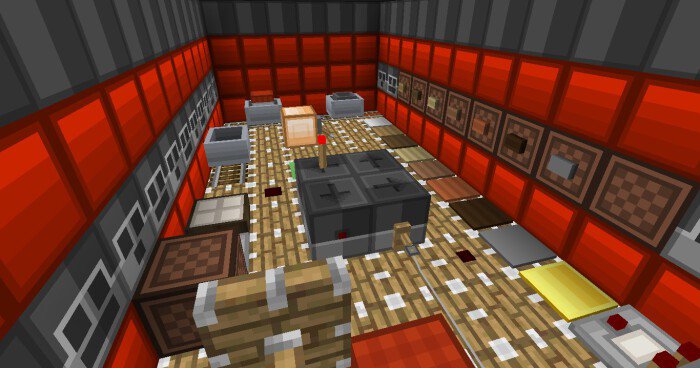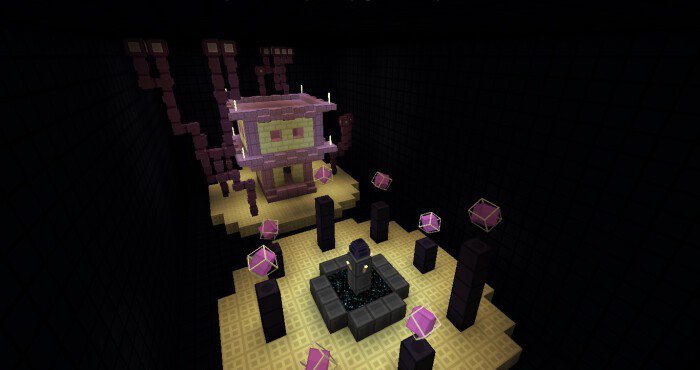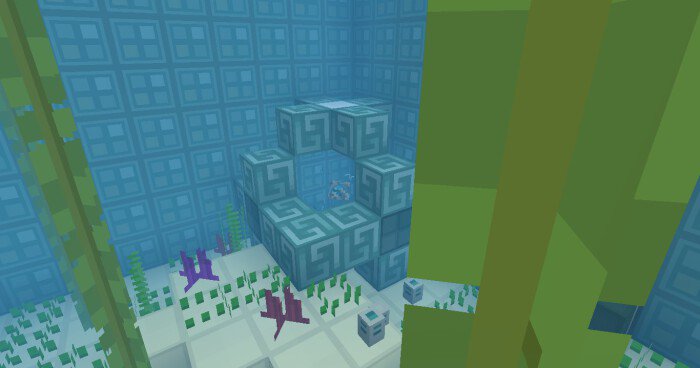 -Here's a screenshots of the creator giving me permission to distribute their content:
/-Aquí hay unas capturas de pantalla del creador dandome el permiso para distribuir su contenido:
1.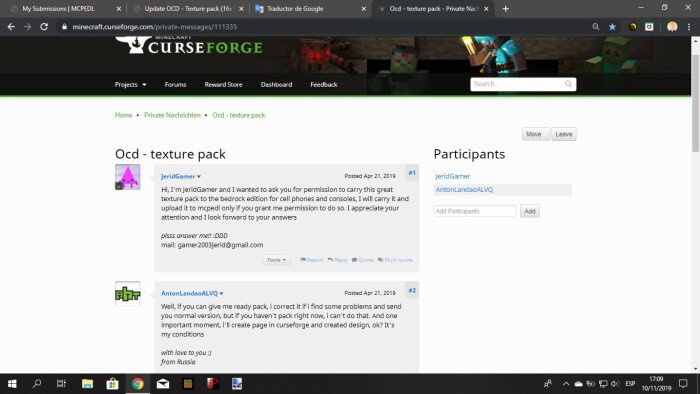 2.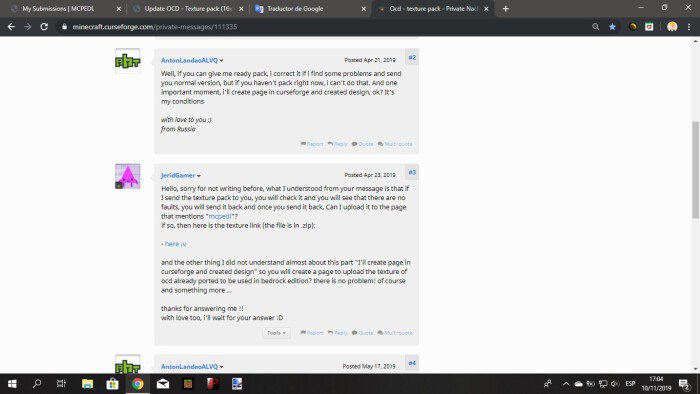 3.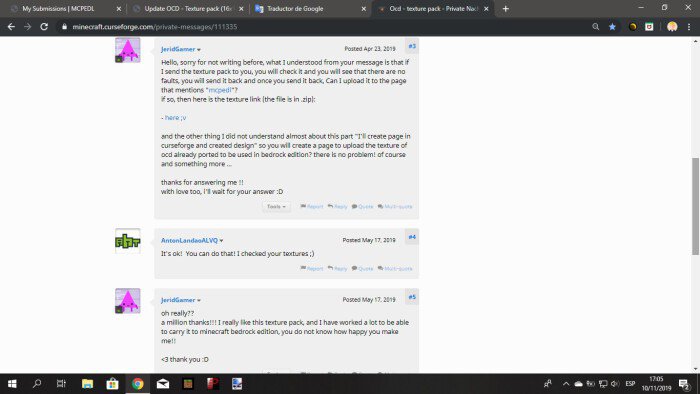 4.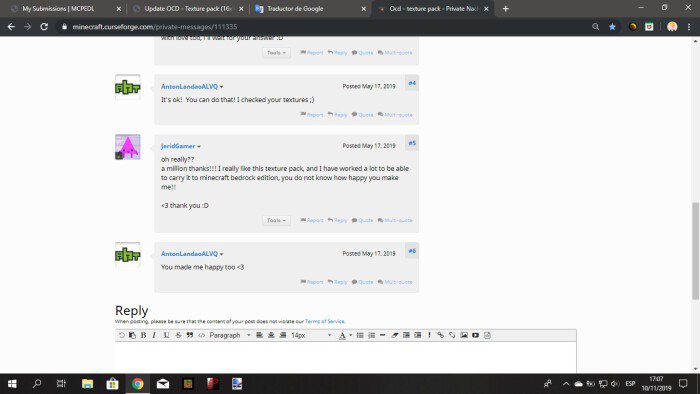 - Some nether textures updated!
-Changed skelenton stray overlay
-New swords
-Piglins updated
-Some bugs fixed
/- Alguna texturas nuevas del nether actualizadas!
-Se cambió la textura de los esqueletos de nieve
-Pligins actualizados
-Algunos bugs arreglados.
- Added a shorter links, to get the pack please skip the shorters
/-Se añadieron acortadores de links, para poder descragar el pack porfavor saltense los acortadores
- Added the spanish language 
/- Se añadió el idioma español 
1.0.4 
- A lot of icons UPDATED!!!!!!!
- Fixed Redstone Texture
- Added poison heart texture
- Added wither heart texture
- Fixed pig saddle texture
- Added new font according to the pack
- Changed the furnaces interface
- Changed anvil interface
- Bubbles texture added
- Empty armor slot changed
- Fire atlas added
- Enchanting table, some icons added
- lily of the valley added
- Stonecutter animation added
- Chest icon added
- Fixed wolf tamed texture
- Villager farmer updated
- Cartography table updated
- Updated the links of download, please share it! :D
Version 1.1 
Animation in minerals added
Cows texture added
Improved bed textures
Cartography table added
Cartography table interface added
Foxes added
Piston arm added
Panorama images added
Horse bars added
Inventory slots added
Some icons added
Campfire smoke added
Signs interface added 
And a lot of things more
From the Admin: i have the permissons of the co-creator, i put the screenshots at the final of the post, please check out! this is a grat texture pack and i just want to share it with everyone, repeat I HAVE THE PERMISSONS TO DISTRIBUTE THIS PACK!
This is a beta version, the package is not 100% complete, I will update this package weekly, so be patient and if you find something wrong with the texture package, tell me so I can fix it!
Downloads
Supported Minecraft versions
1.10
1.11
1.12
1.13
1.14
1.15 (beta)
1.16 (beta)
Resolution
16x