UI rewritten from scratch by: @CrisXolt.
From Win10 user, for PE users ;D
RP description:
An UI Add-on resource pack that brings back some old pocket/desktop UI designs from 2015 (Alpha 0.11.0-0.14-0) for current version of Minecraft Bedrock (Before MC PE/Win10E)!
Some UI screens will be styled, others will be 75% accurate about previous UI design.
Screenshots: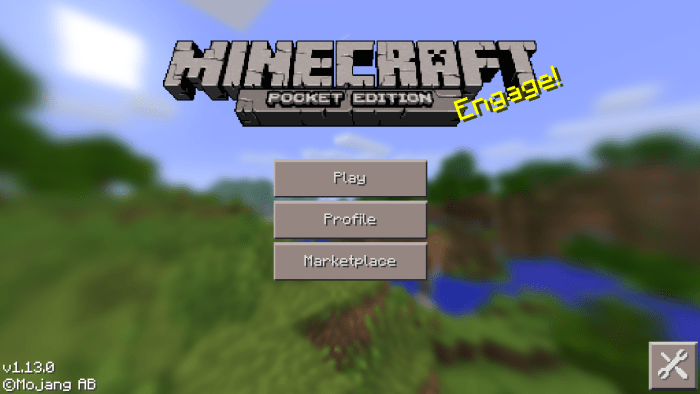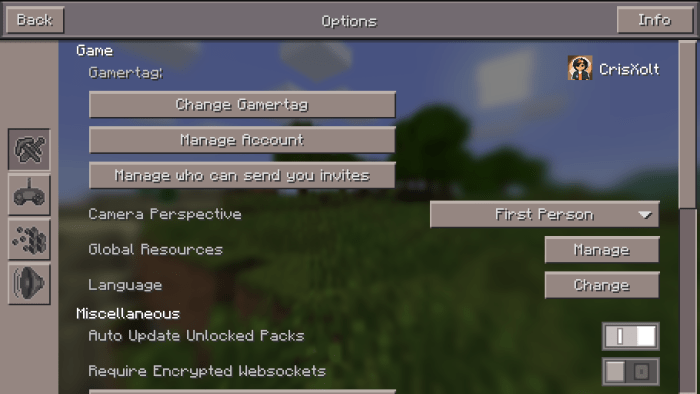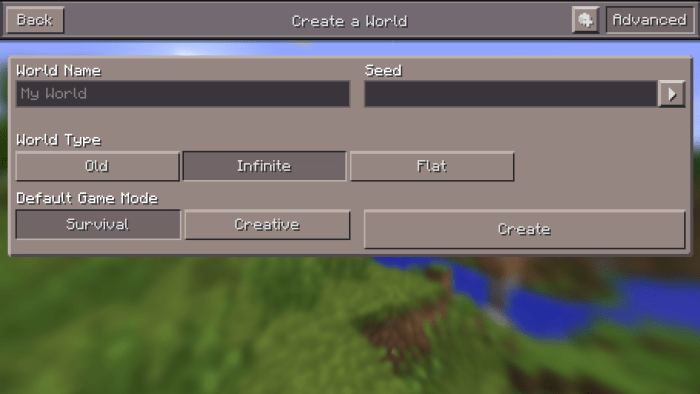 All Features:
Start screen
Play screen
Add external server screen
World template screen
Create and edit world screen
Settings screen
HUD screen
Anvil
Beacon
Brewing Stand
Chest
Enchanting Table
Furnace
Horse
Inventory, Crafting and Creative Pocket
Loom
Redstone
Trade
Chat screen
Pause screen
Skin picker screen
Start screen Desktop
Play screen Desktop
Inventory screens Desktop
Coming soon!
The 2011 Edition! (Still in progress)

Another version of Old Days UI, but with the UI design from Alpha 0.1 to Alpha 0.7. Very nostalgic for very veteran players. ;D
Terms of use:
You're allowed to:
Make review about this pack, as long as you credit me as "@CrisXolt". And put original download link in description (This MCPEDL forum post).
You're NOT allowed to:
Make customized APK/APPX and monetized content (pirate modifications), no one will have the permission.
Steal my .JSON and .UIDX file code claiming this work as your, no one will have the permission. Specially not modify/erase the text in the first line code in each .json file. (Example text: //File Made/Modified by @CrisXolt).
Repost this resource pack made by me in other pages, especially with adf.ly hide link.
Special Thanks:
SirZeus for original ideas!
Final note:
Seriously, those default .json UI files and old UI design is made originally by Mojang, actually are modified and remade by me for entertainment purposes.
Just enjoy and good luck ;D.
v2.0
Added:
Compatibility for current version: 1.12 and maybe 1.13 beta.
Old UI Style for cartography table, Trade v2, Stonecutter and Grindstone.
Re-work some screens, specially Settings and Create/Edit World.
Some bugfixes.
New modified screen: Seed Picker.
v2.1
Updated for 1.13.0 oficial! Also it will work for 1.14.0.X Beta!
Some bugfixes and screens improves/changes:

Settings screen.
Create and Edit screen.
Pause screen.


Installation
Download Old Days UI DX.
Open .mcpack to launch Minecraft and import resource pack automatically.
Settings > Global Resources > Apply the resource pack.
Enjoy with old style of Pocket or Desktop UI.
Note: Recipe book is disabled for Classic/Desktop UI, But you can enable by editing text in file "ui/_global_variables.json" line 32.

Downloads
Supported Minecraft versions
1.13
1.14
Resolution
16x