The One Way Glass Mod lets you create walls of glass which can only be seen through in one direction. A fine example of where such glass is used in real life are in interrogation rooms where detectives can stand outside the room and view the suspect without the suspect knowing.
It's a handy and unique block which makes it possible to build more advanced structures such as an interrogation room or something else.
Creator: wilco375
Block ID & Crafting Recipe
One Way Glass (252, 253, 254, 255) - 7 iron ingots + 2 glass blocks
In the example below we've placed some sponge and lapis lazuli blocks behind the one way glass.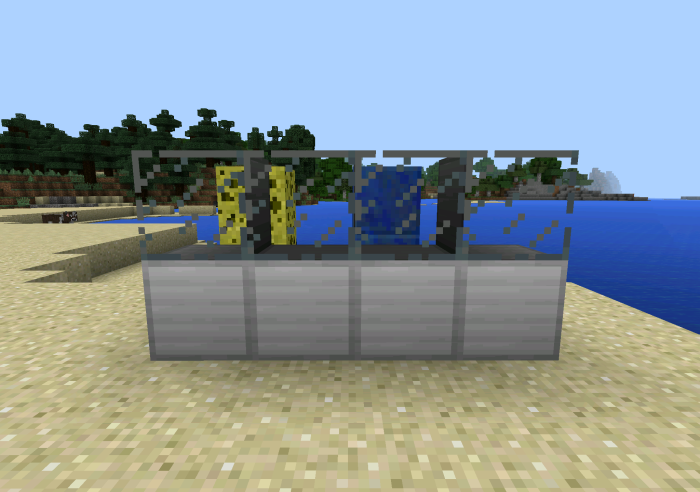 If the sponge and the lapis lazuli block were alive beings they wouldn't be able to watch us, but we would have been able to watch them.