Welcome to my 2nd Creation!!!! this creation is Cursed you might just give up :/. Oyu can play it with PvP, you can Play it regularly like chill and creation making, you can play it as a challenge!!! Well this texture pack does all of that! Yes there is bassically no reason for installing this pack unless you want to mess around and play minecraft… which shouldn't you just get it anyway? :0
you don't even need to support me for this one :((( 
too cursed…
TOO MUCH CURSED DO YOU REALLY WANT TO SEE WHAT'S IN THIS??? yea i thought no!
oh you do? ok here-
There are a list of changes such as…
The Faces of Many Mobs (Not All, some were really hard to change…)
1% of blocks are changed
The End is yellow
Portal is Cursed
so are clouds and rain…
like 3 items are different looking
title screen is different
Armor is different, you have to wait to find out 🙂
Paintings
AND MORE TO FIND OUT ON YOUR OWN
Now for some pictures!!!! cause yall probably want to see some!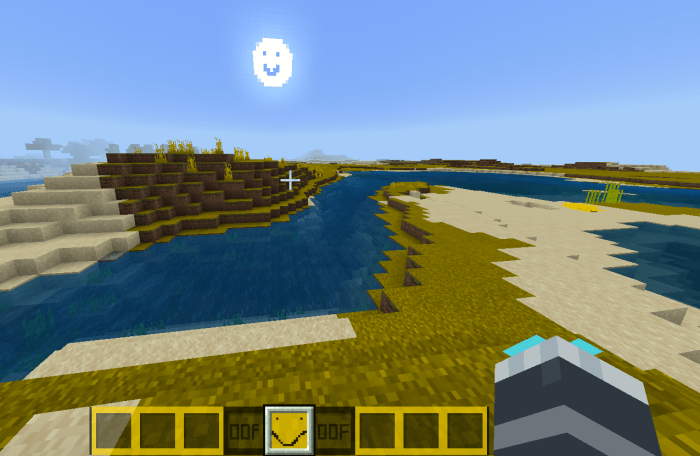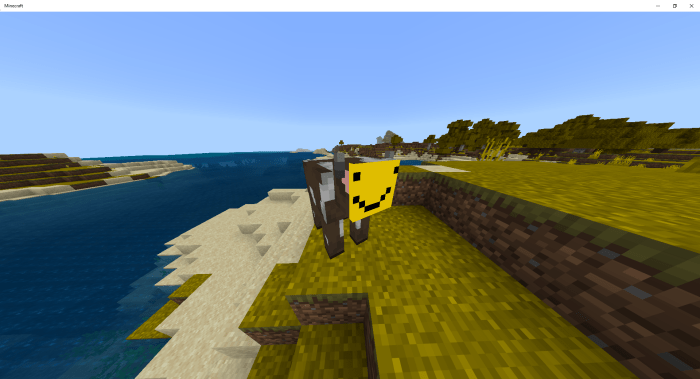 alright now that ta=hats over with i say you download it now that you know soooooooooooooooooooooooooooooooooo much about it 🙂
known bugs:
Some animals dont have the face such as…
fish
horse
horse2
parrot
rabbit
shulker
villagers
ill try to fix these once i can… I Promise, but it may take some time
WHile your at it if you wan to support me support… oh wait i have nothing to promote…
except…
TWITCH!!! ;0 i stream mc on twitch and i may soon do an addon stream my addon and i may do a texture pack stream addon and i may do a texture pack stream
MY TWITCH (go follow)
Alright now that that is over
download it 🙂 thats it for now 🙂
Installation
download the link, don't worry it wont hurt you until you use it
Downloads
Supported Minecraft versions
1.14
1.15 (beta)
1.16
Resolution
128x
16x
256x
32x
512x
512x
64x
8x