Bonus Chests is a new feature for version 1.2 which can be enabled for worlds in order to generate a chest next to spawn with some starter items. By default these items usually include wooden tools, some food and other items. However, with this add-on those items will be replaced by diamond tools, emeralds and other valuables.
Creator: SKAR_Gamer, Twitter Account
How does it work?
This will only work for version 1.2 for Minecraft. You can enable the bonus chest when creating a new world. This is not a default option so you will need to toggle this option yourself.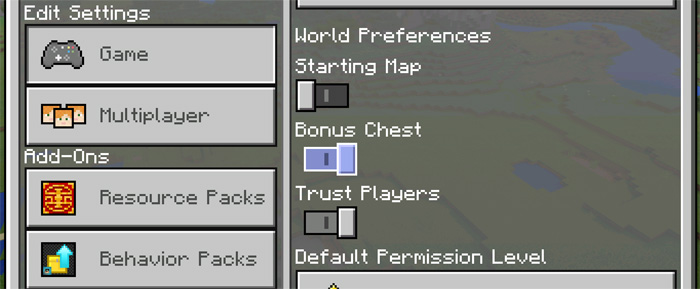 The chest is generated very close to spawn. Open the chest to get the overpowered items!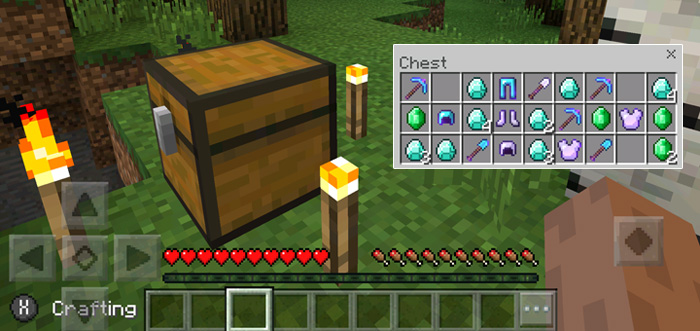 Installation
Important: This requires the 1.2 beta which is currently limited to Windows 10 and Android users only! Find out how to join the beta by clicking here!
Activate the pack for a world in-game
 (We had to replace the download link in order to fix a serious bug which caused error when importing it – SKAR, resubmit!)