OPSSFM Add-On allows you to help your friends which is away from you (in-game) against the dangers of the night! Apply the add-on to your world, and take on simple instructions to try! Also works with Android & iOS, which does not use Scripting API!
created by: r4isen1920
pack version: v3.0
One-Player Sleeping
This add-on implements a feature which only requires a single player to sleep, just to skip to dawn– not all players in the world.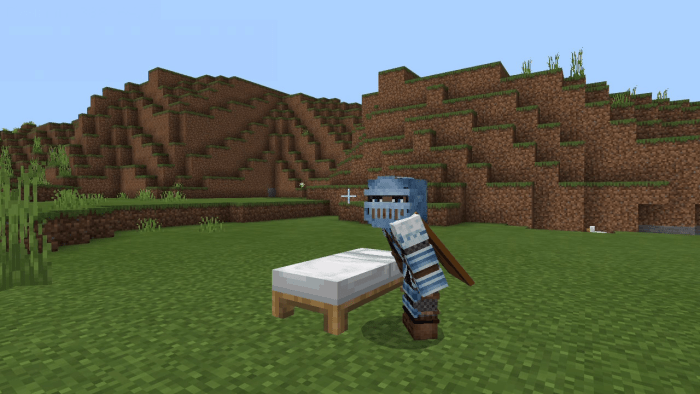 It's just a simple, and cool little add-on but could be useful for Multiplayer in most cases!
In-game Usage
Its just your ordinary Minecraft day. You come back home, and just sleep through the night. Just use any ordinary Bed in the night, and it'll work.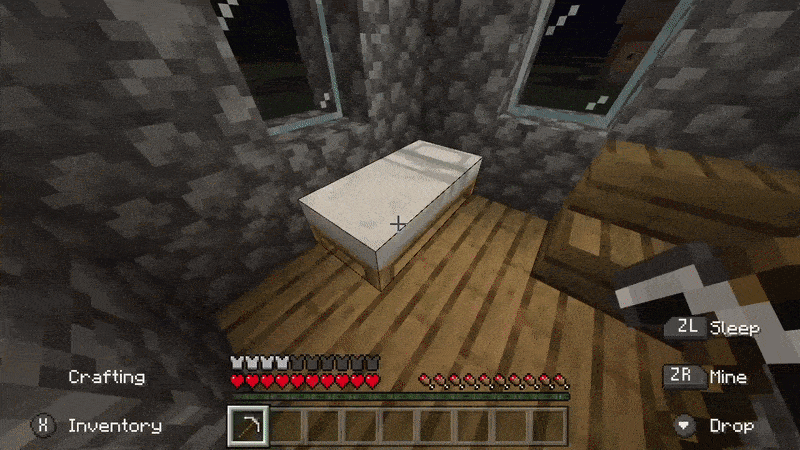 Yeah, I slept through the night, with my other account joined as well.
Here's the compatibility lineup:
In Realms: due to a certain bug, this add-on does not currently work on Realms for now. A bug report has been sent to bugs.mojang.com.
LAN Game: neither requires Experimental Gameplay nor Education Edition. Cheats must be enabled, and can only be applied by the world's host.
Scripting API Version
There is a Scripting API version from which this add-on was inspired from! Currently, I thought of recreating the whole concept but as an add-on, since Scripting API does not work for platforms other than Windows 10.
You can download that version from here, created by BlkCatGmg. It's amazing, please check it out even if its now outdated.
Added Resource Pack: for support with custom messages for when a player is sleeping in a multiplayer world.
Updated pack icon.
Some tweaks, and other changes.
In-app download available! No changes for the Behavior Pack, no need to show this on the main page.
No longer need to stand on the Bed before clicking it to skip to dawn, or to cycle through the Night; and improved stabilization.
Updated description.
Installation
Simply download, import the pack and then apply to your world! See compatibility information from the description slightly above this section.
Downloads
Supported Minecraft versions
1.14
1.15 (beta)
1.16 (beta)