This addon adds 5 new mobs to the game, each of them a different form of the chicken. When killed, they will drop their respective ores. They can be bred with the same type of chicken and they will lay ores as well.
Features
Diamond Chicken
Emerald Chicken
Gold Chicken
Iron Chicken
Coal Chicken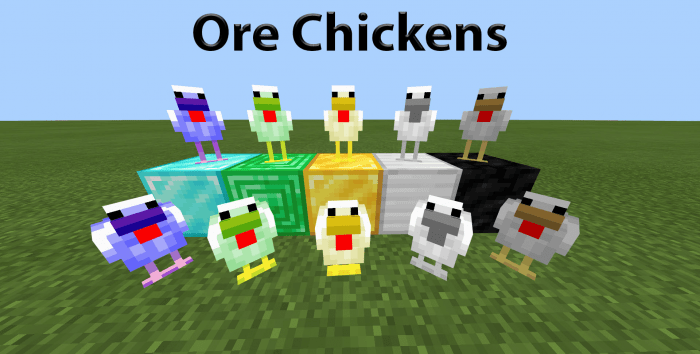 The chickens will drop their ore on death, they will lay ores, and they will breed with chickens of the same type. They will naturally spawn on the surface in the world, rarity dependent on the type of ore.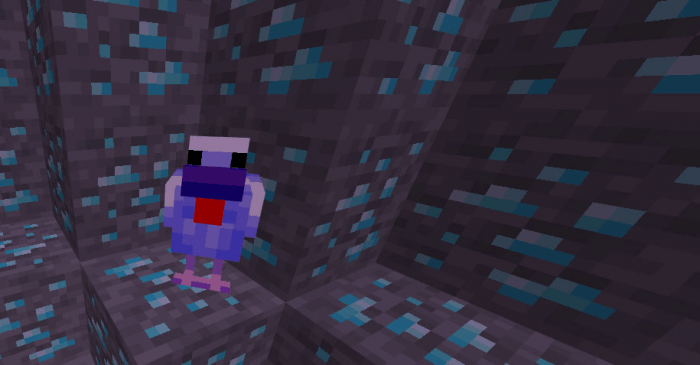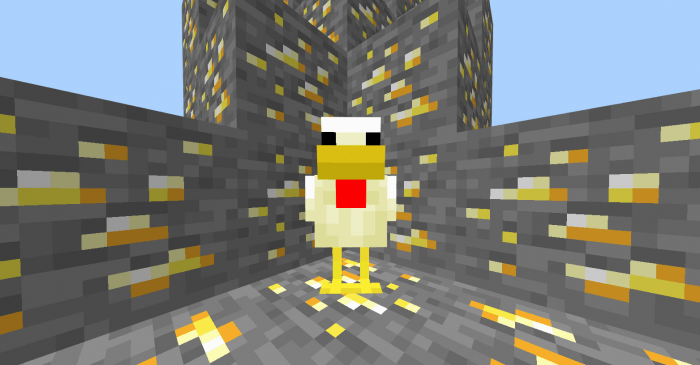 Installation
Download both the resource pack and the behavior pack for the addon to work correctly. When creating your world use experimental mode or the addon will not work!
Downloads
Supported Minecraft versions
1.12
1.13