This is an XRay alternative mod which will scan all blocks underneath every targetted block and if an ore of your liking is detected a sign will be placed there giving you instructions how far to dig to find it.
Creator: MehrzadR
How does it work?
Once you've installed the mod and launched a world type the following command in the chat: /orefinder on (/orefinder off to turn it off)
Next you should see two new buttons in the bottom corners. Tap on the bottom-right button to switch which kind of ore you want to choose from: coal, gold, iron, lapis lazuli, diamond, emerald, moss stone, redstone, monster spawner, cobblestone or rail.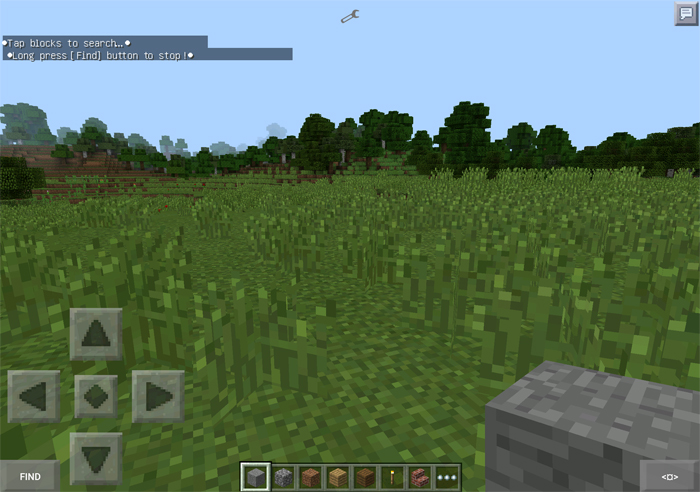 Tap on the ground to search for the ore which you have picked. When you find it a sign will be placed down on the ground telling you how far you need to dig to find the desired ore.
In the following two examples we've managed to find coal and diamonds.