The Ore Pet is a new type of cave monster which spawns only in caves. Even they do look quite unfriendly they won't actually attack you unless you attack them first. If you have diamonds you can tame one of these pets, but it might take several tries before succeeding. Let this cool Ore Pet join you on your next adventures in Minecraft!
Creator: Wartave, Twitter Account, Website
How does it work?
The Ore Pets are only found spawning in caves and they have a neutral behavior by default. This means that they will only attack you if you attack them first.
There are five different Ore Pets and each one is based on a different ore. Their skill level is based on their ore type.
Diamond (7 damage attack)
Emerald (6 damage attack)
Gold (3 damage attack)
Iron (6 attack of damage)
Redstone (4 damage attack)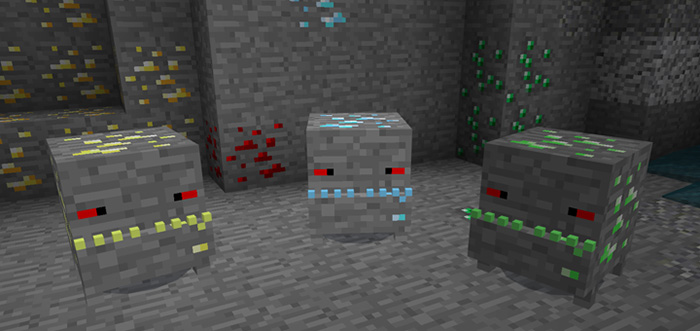 All of the pets are tamed with diamonds. This means that they are extremely highly valued pets.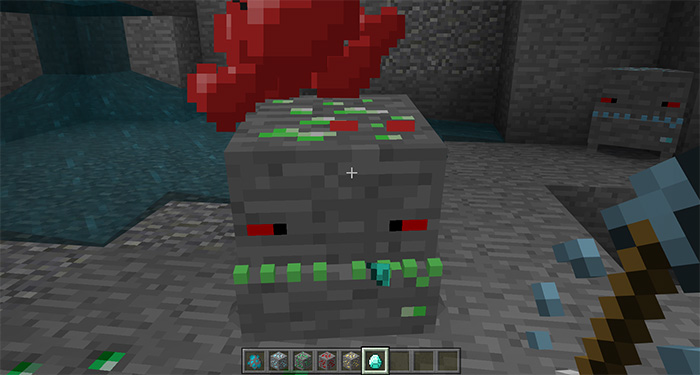 An Ore Pet will always follow their owner and protect you in case you are attacked by a hostile such as a spider.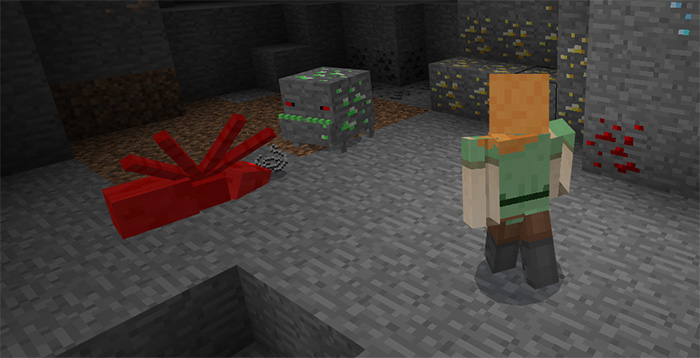 Installation
Apply the packs for a world
Create the world