The Overboards Mod adds six different colored overboards and one segway. The vehicle has many names like mini segway and self-balancing scooter. Some people even insist on calling them hoverboards but since they've got wheels that doesn't really make any sense. If you like the idea then go ahead and give it a try in Minecraft!
Creator: Juan Zavala, Twitter Account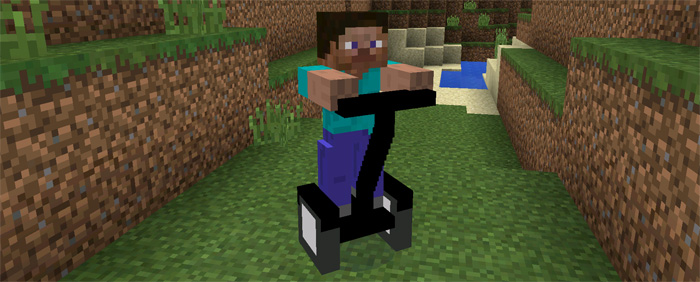 How to ride the overboards?
The overboards and segway can be accessed by using some different commands. At this point there is no possible way to get off it, but it will be a likely feature in the future.
/h - view all available commands
/hred
/hblue
/hgreen
/hgold
/hblack
/white
/s - ride on the segway
Install Guide
Click the download button further down.
Use ES File Explorer (or any other file manager) to extract the downloaded zip file.
In the HoverboardPEMod folder there should be two files: mob.zip and HoverboardMOD.js.
Restart BlockLauncher and you are done!