I am happy to present to you Overcraft, an Overwatch Skin Pack!
This Skin Pack has the skins of all of the Overwatch Heroes, and will be updated when Overwatch 2 comes out with more characters, which should be around 2020.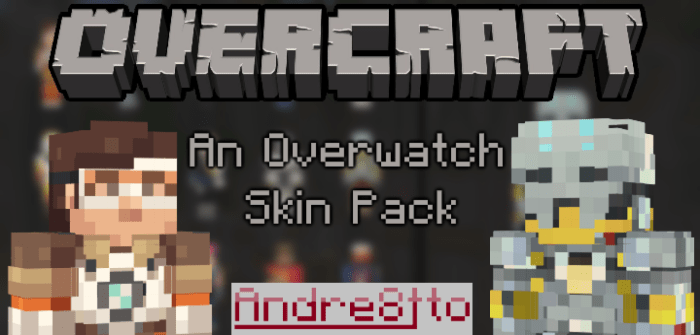 Don't worry, the skins are all high quality! Here's a screenshot: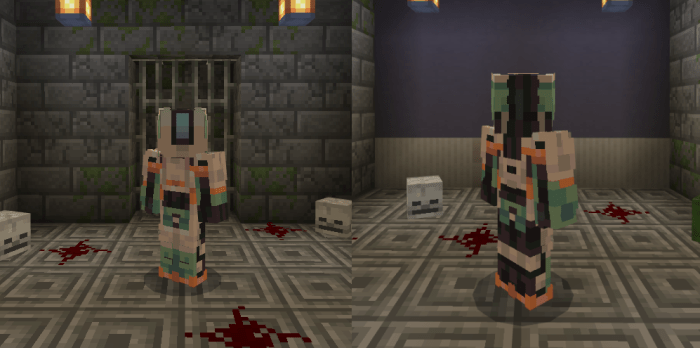 SKINS: 31
Tracer

Reaper

Widowmaker

Pharah

Reinhardt

Mercy

Torbjörn

Hanzo

Winston

Zenyatta

Bastion

Symmetra

Zarya

McCree

Soldier: 76

Lúcio

Roadhog

Junkrat

D.Va

Mei

Genji

Ana

Sombra

Orisa

Doomfist

Moira

Brigitte

Wrecking Ball

Ashe

Baptiste

Sigma




These are all of the skins!

If you like Overcraft, please consider sharing it on Twitter and many other social medias! You're also able to make videos of it, just please put something like "Made by Andre8tto on MCPEDL (link of this skinpack)".
Installation
(.MCPACK)
1. Click "Download .mcpack ⬇️"
2. Wait 5 seconds to get redirected to mediafire
3. Download it
4. When the download is completed, tap/click on it
5. Minecraft will open up automatically and it will say "Importing Overcraft" on the top of the screen.
6. Wait for the import to complete and then..enjoy!

(.ZIP)
1. Click "Download .zip ⬇️"
2. Wait 5 seconds to get redirected to mediafire
3. Download it
4. Watch a tutorial on how to install .zip files on Minecraft for your device.

5. When you've installed it, just open up Minecraft and the skin pack should already be there. No importing needed. Enjoy!
Downloads
Supported Minecraft versions
1.11
1.12
1.13