14 SEARCH RESULTS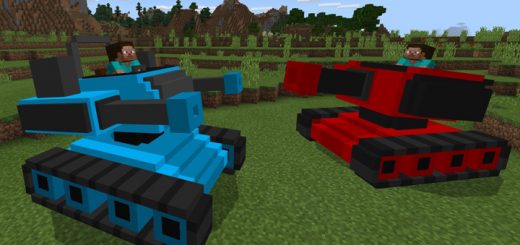 This add-on implements two new army tanks to Minecraft which are meant to use for multiplayer gameplay. You can sit down on a tank and drive around, but also shoot rockets at yo... A battle arena for multiplayer tank battles.1 on 1 or team battles in a medium size arena, the aim is to make it to the enemies stronghold and break in to ring the bell and scor... Hello, It's been so long since the last time I uploaded an addon on MCPEDL. Now, I have made an addon and decided to post it. Lemme introduce you guys The BM Tank Addon! Hello, Today, we would like to introduce you guys The Ultimate Jeep Addon, specially designed for survival gameplay with unique and innovative features! This addon will change h...