The Parachute Mod adds four difference colored parachutes to the game which can be used to safely jump off cliffs and other similar events. It's one of the best parachute mods because it looks quite realistic and it's easy to manage as it adds just one new button to the screen.
Creator: rainbowyoshismbx
Item IDs & Crafting Recipes
Classic Parachute (370) - 3 wool + 2 strings + 1 leather
Red Parachute (371) - 1 classic parachute + 1 rose red
Green Parachute (372) - 1 classic parachute + 1 cactus green
Blue Parachute (373) - 1 classic parachute + 1 lapis lazuli
How to use the parachute?
Begin by crafting a parachute. It functions similar to an armor item so make sure you wear it before trying to use it.
When you jump off a cliff or similar you will be able to tap on a parachute button in the bottom-right corner of the screen to activate the parachute.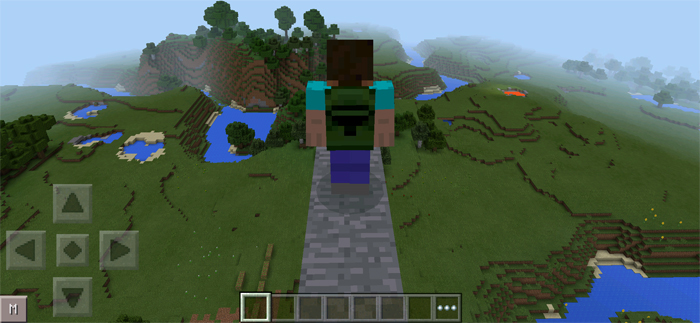 Look in the direction which you want to go. Tap on the jump button to release the parachute and free fall.