Paradise Zoo was created by a teenager who has lots of time! Make sure to follow my Instagram @paradise.zoo_ for sneak peaks and votes for future animals and exhibits! Enjoy!
Welcome to Paradise Zoo! It is not finished, but there are currently 3 exhibits. There are multiple restrooms, eateries, and shops spread throughout the zoo. If any enclosure is empty, that may mean the animals despawned – feel free to add them back in! Also, you can always add your own changes to the zoo!
–
Exhibits and Features:
Temperate Grove: Walk around this forest and you will fall in love. Bears, Deer, and more call this grove home. If you're feeling adventurous, enter the bat cave, a large cave full of bats. Or, you can walk on the northern shores and see Sea Lions and Otters. This and more await in Temperate Grove!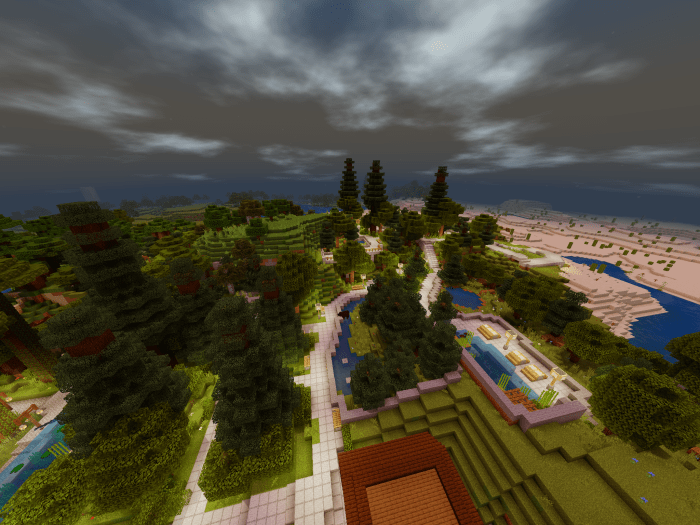 Wild Africa: Explore the savannas and jungles of Africa! From large African Elephants, to cute Lemurs, there are tons of species to discover! Located west of the entrance, you'll be sure to find something. Spare money? Visit the Wild Shoppe and buy souvenirs to remember your time here!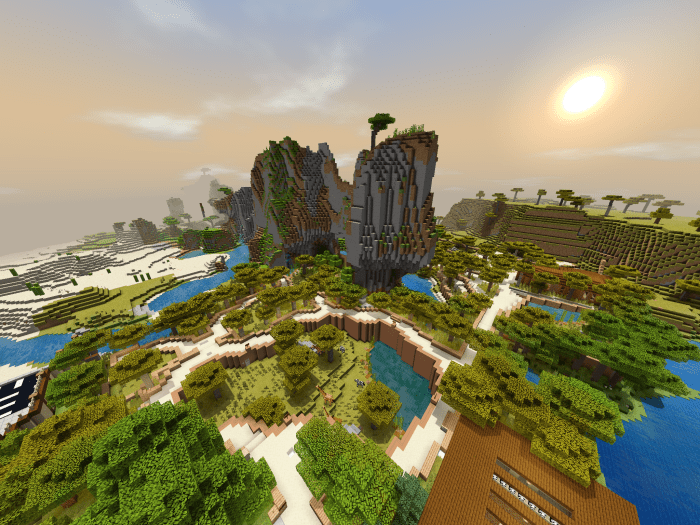 Asian Hills: Pandas, tigers, gharials, and many more mysterious animals await in Asian Hills! Located North from the entrance and Paradise Park, you will feel like you're in Asia! Hungry? Visit the Sushi Bar and enjoy delicious sushi! Pandas Plushies is a large gift shop full of – you guessed it – panda plushies!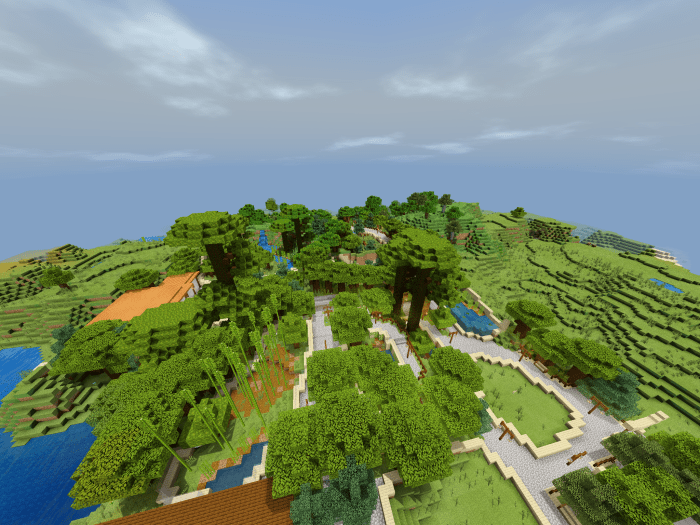 Paradise Park: Tired of walking? Come to Paradise Park, located right in the center of the zoo, making it easily accessible! Here there's a small pond with fish, a playground for the kids, and walking trails! In Paradise Park, there is fun for everyone!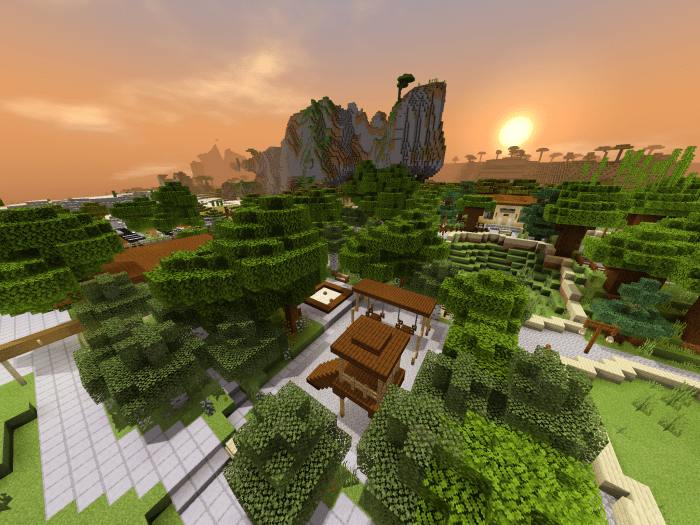 Zookeeper Stations – If you're a zookeeper, these places are for you! Whether you want to pick up your uniform, or research data, come here to do all your zookeeper needs. There are 3 main stations: Wild Africa Zookeeper Station, Asian Hills Zookeeper and Research Station, and Temperate Grove Zookeeper Station and Staff Lounge. There are also mini stations spread throughout the zoo.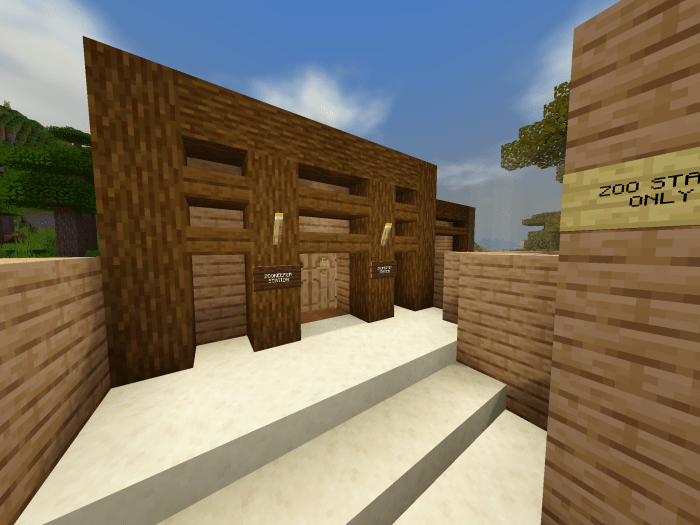 Animal Hospital – The animal hospital is located in Wild Africa, near the Rhinos and Wild Shoppe Bathrooms. Go here if an animal is sick, broke a bone, or just for checkups! There are 4 mini stations inside as well as 2 intense care rooms for more serious problems.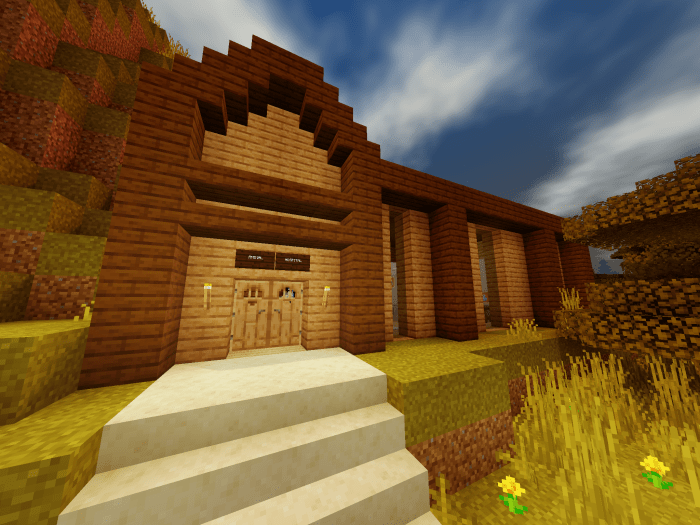 –
Map of the Zoo: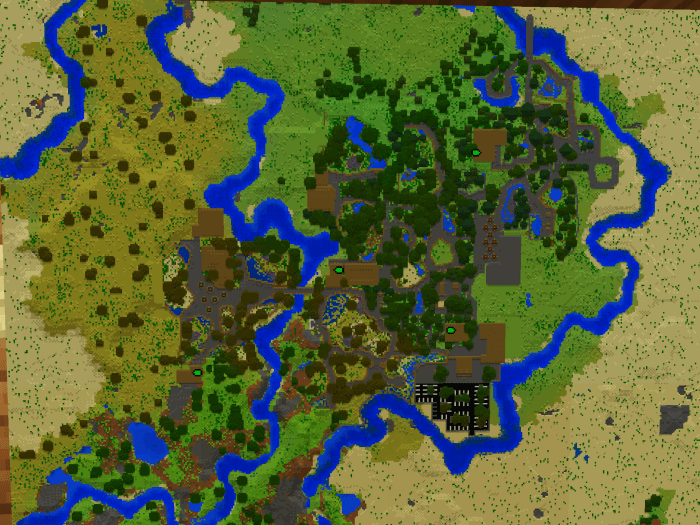 Upcoming Area/Features (These May Change):
South American Exhibit
Australian Exhibit
–
ADDONS AND RESOURCE PACKS USED (IMPORTANT)
Remember, these addons and resource packs already come when downloading the zoo, so no need to worry about downloading these separately!
- Removed two animals: Red River Hogs and Porcupine due to glitches and model problems
- Added two new animals: Flamingos, located near the entrance and Paradise Park. Meerkats, replaced the lemurs.
- Relocated Lemurs to the former Red River Hog enclosure
- Made an entirely NEW fox enclosure by merging the Porcupine and Fox enclosure.
- 4 new buildings: WILD AFRICA Zookeeper Station - located near the lions and lemurs. ASIAN HILLS Zookeeper and Research Station - located near the Pandas and behind Panda Plushies Shop. TEMPERATE GROVE Zookeeper Station and Staff Lounge near the wolves. WILD AFRICA Animal Hospital near the Rhinos and Wild Shoppe Bathrooms
- Added 4 mini Zookeeper Stations in: WILD AFRICA - connecting Savanna, Flamingo, and empty exhibits. WILF AFRICA - African Elephant Enclosure. ASIAN HILLS - Connecting Asian Elephants, Bengal Tiger, and Amur Leopard enclosures. TEMPERATE GROVE - River Otter enclosure.
- Added 3 new food courts: Small food court with FRESH FRUIT stand, near Savanna exhibit. Medium food court in front of Wild Shoppe near Meerkats and Lions. Large food court replacing old Temperate Grove Bathrooms with 2 restaurants - The Tavern and Aves Steakhouse.
- Added Information Panels to each exhibit - Read the books to learn about the animals!
- Removed many trees and lights to make the zoo less crowded.
- Improved many exhibits for realism
- Added a new forest-themed area "Temperate Grove" located next to Asian Hills. Animals include a Bear, Deer, Sea Lion, and more!
- Added a Komodo Dragon in Asian Hills, filling up one of the empty enclosures. This animal was chosen by you guys!
- Made minor improvements to the Ostrich and Boar enclosures
- Other small fixes and improvements
- It is now in the process of being uploaded to the Addons app! For easier download! It might take a couple days.
Installation
Paradise Zoo (REGULAR) - Regular map with ALL behavior and resource packs
Paradise Zoo (LIGHT) - Regular map with some behavior and resource packs (recommended for slow devices)
You can either download it from here, or the Addons for Minecraft app.
Downloads
Supported Minecraft versions
1.14
1.15 (beta)
1.16