What is Parkour Mania? Parkour Mania is a map where you can either play with your friends or by yourself. It currently has 5 different parkour maps and if you play with your friends you can compete against each other to see who is the best at parkour of your friends.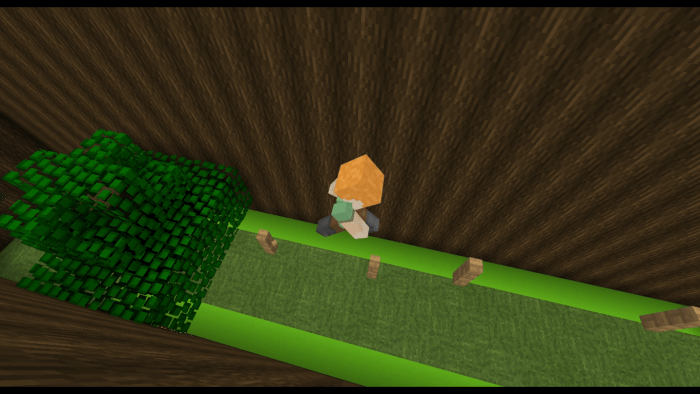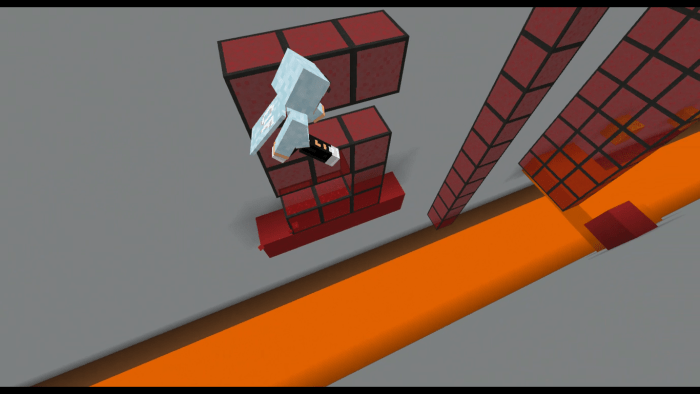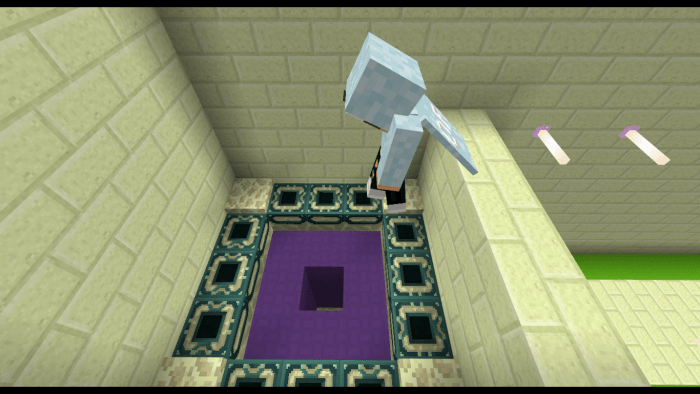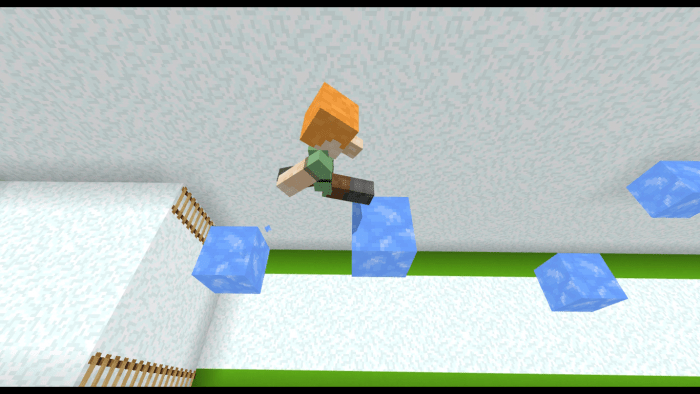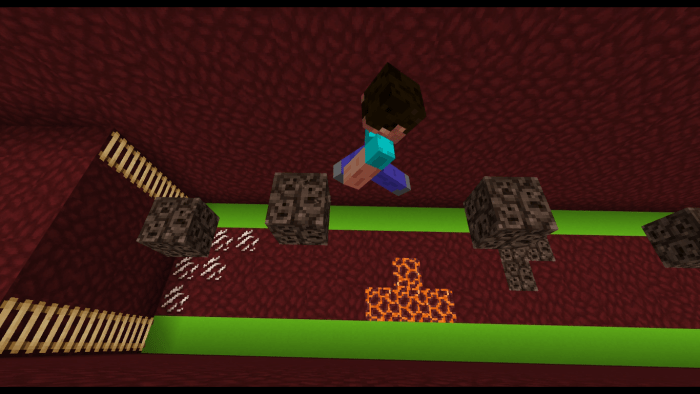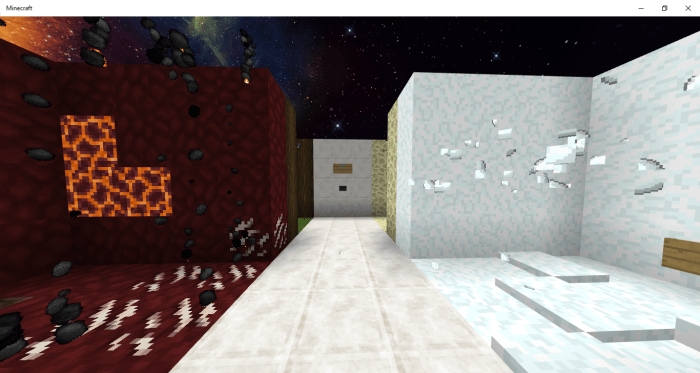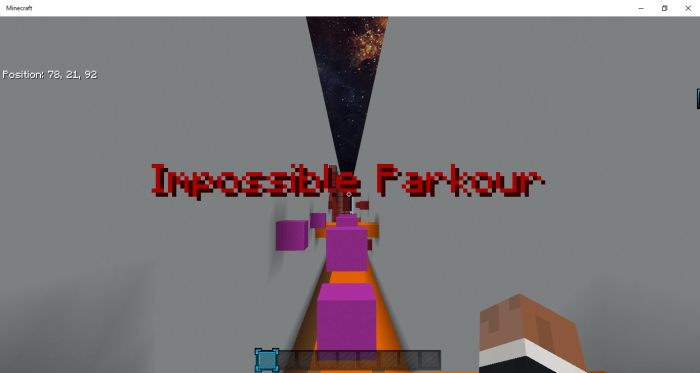 Like I said earlier this map has 5 different levels
Snow Biome
End Biome
Grasslands Biome
Nether Biome
and it has a last parkour map called Impossible Parkour and in this parkour it has blocks that give you special effects such as blindness, Slowness, Speed, and more to make it harder to finish. If your up to the challenge I would recommend you to download this map and try to complete every level!
I added more pictures to the description area of a player in the middle of jumping to the next block.
Installation
Windows 10/PC: Click on the link and it should take you to Media Fire and you'll see a button that is in green and say DOWNLOAD click that and it should start downloading and once its finished click on it and press open and it should open your Minecraft and start importing the world and then your done.
Android/iOS: Click on the download under "Android / iOS" and it should download and then go to your ES File Explorer and click on downloads --> long hold Parkour Mania.mcworld --> Hit 3 dots in top corner --> Open As --> Click Others --> Select Minecraft --> then it will start importing then your done.
Downloads
Supported Minecraft versions
1.14