Hey, my name is CatAstrophe and welcome to the YouTuber Head Parkour Map! I have been working to bring you guys this map, which consists of 20 of our favourite YouTubers incuding Unspeakable, RageElixir, BrandonCrafter, LogZotZip, AGHQ and more! The levels of this map will get harder as you go further in the map. Do you have what it takes to win?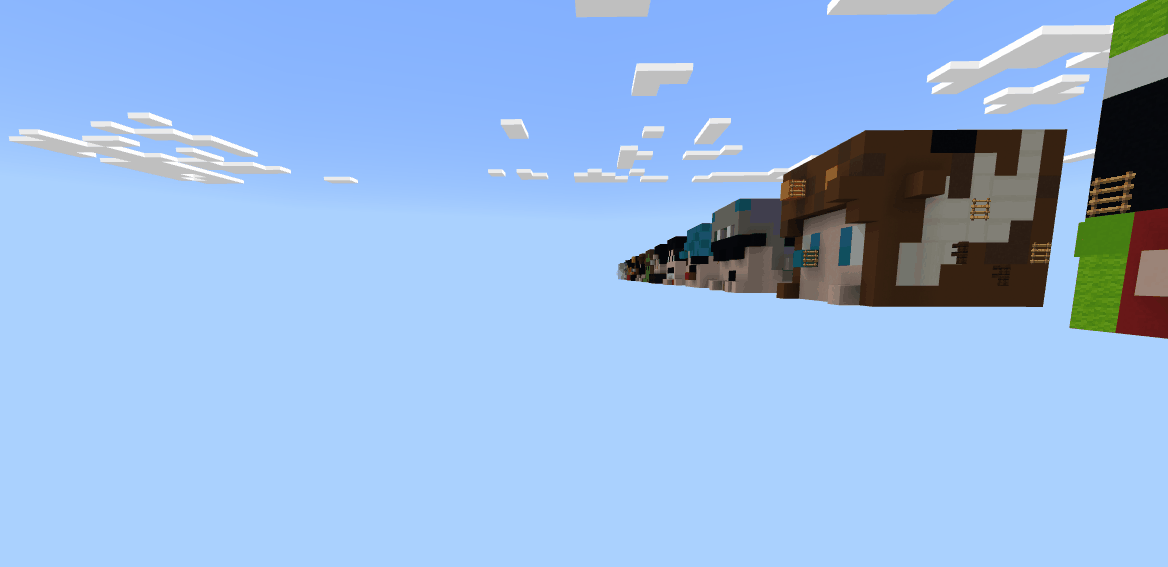 Each Head is 8×8 blocks with parkour around it, for you to jump and climb to the top, where you will press a button and be teleported to the next level! The map is situated in the middle of the sky, with a cloudy-themed lobby, where you can find a board of instructions so you know what to do. You can also play this map with your friends!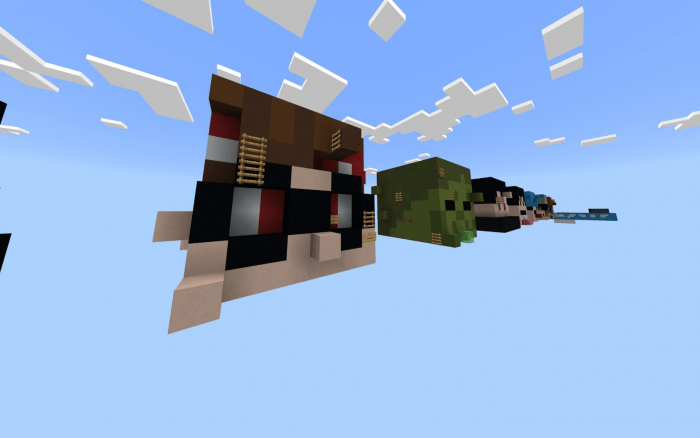 New Update: Levels have been made slightly easier, and you die quicker when you fall to save time and keep the pace of the game!
Downloads
Supported Minecraft versions
1.7
1.8
1.9