With Noxcrew's MC Championship on the rise, did you ever wanna play the Parkour Map, but don't have a PC or Laptop to play on? Well, not anymore! Here's MCC Season 10's Parkour Warrior Map for Bedrock Edition!
Note:
This is NOT TAKEN from Noxcrew's Website. Infact, there is NO official map that Noxcrew has made for the public audience. All recreations of the Parkour Course from public map websites are fanmade and are NOT 100% accurate or endorsed by Noxcrew, and yes, this includes this map.
All courses of this map has been gathered from VODs and Highlights from streamers that play the tournament, therefore is a fanmade recreation, and not a one-to-one replica.
Another Side Note:
The GUI Texture Pack will be linked within the Video Description (I can't give out the Bare Bones Texture Pack b/c it's not mine. Please download it manually here: https://mcpedl.com/bare-bones-be/)
Here's a quick video of what to expect!
There are timer options!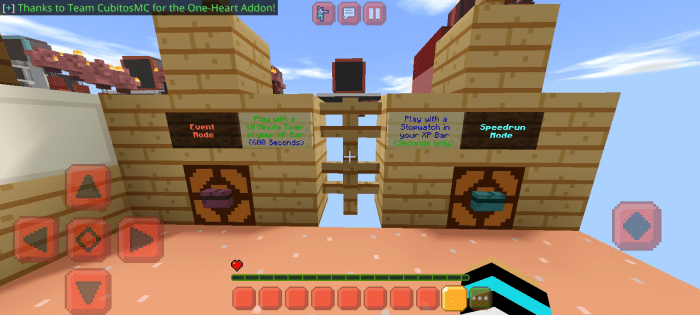 Here's a showcase of the Map!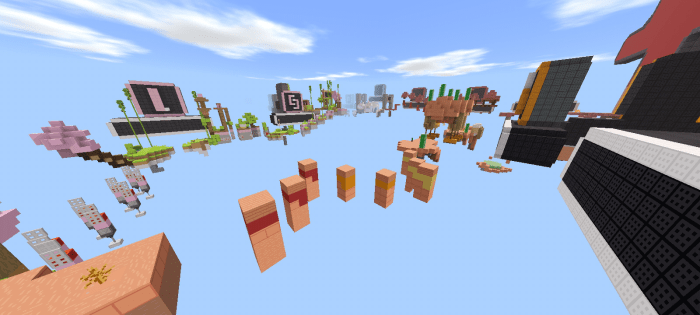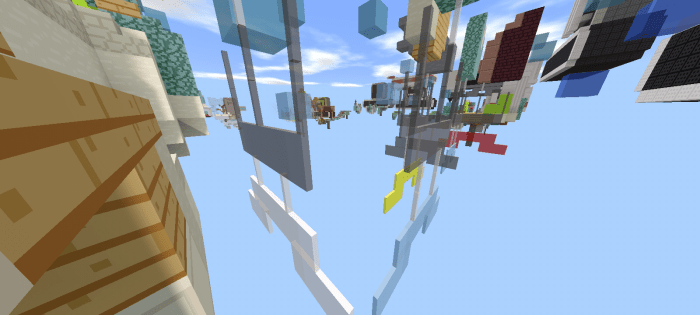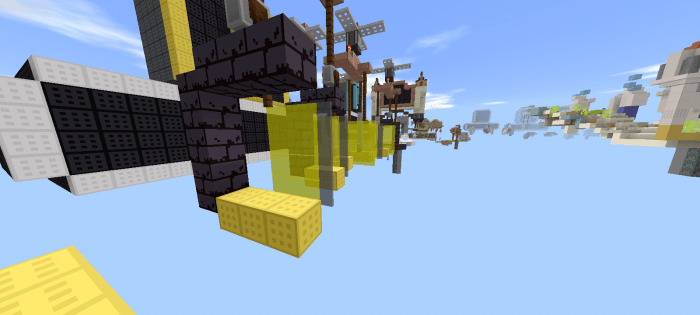 It's pretty straightforward! Check the Download Instructions below to see the 2 variations of the map.
Fixed some of the command systems where player is randomly teleported to a different mini-course.
Modified jumps at Stage 5-3
Tweaked command system where the actionbar tells the wrong mini-course
Added a note about the Texture Pack used in the sample photos.
Removed links with ad-based downloading systems, as requested by the administration.
Added a Note telling the viewer that this map is a RECREATION and not a replica (which was my mistake for not looking up the word "replica")
Downloads
Supported Minecraft versions
1.16