Experience Patriotville in a NEW way! Adventure, Everything. Roleplay the life of a city life citizen. As I'm keeping this map updated I'd like you to enjoy what I've changed and built so far. Thanks for Downloading, Have a great one! Please 😎.
Preview
ALL PHOTOS WERE CAPTURED BY REALDAJUAN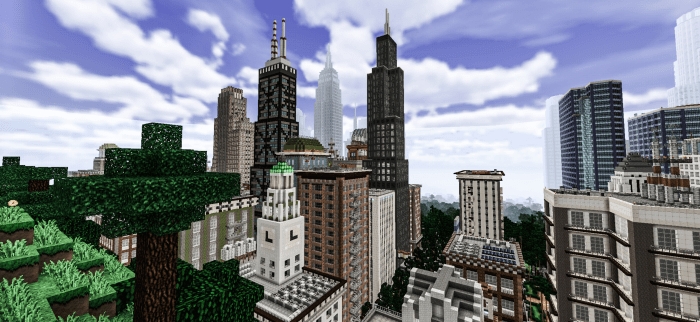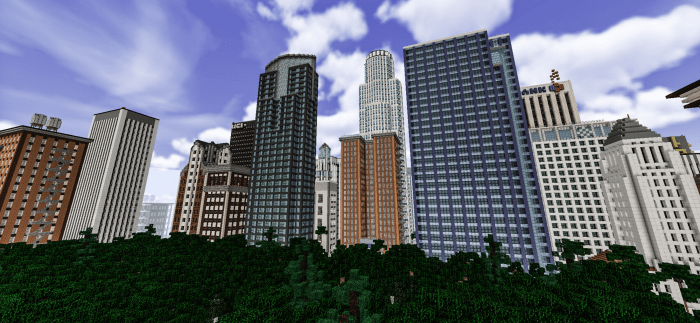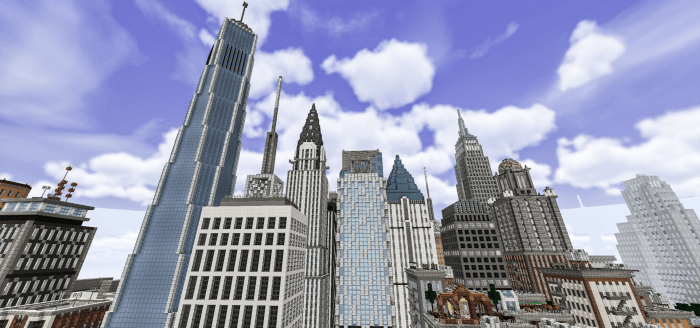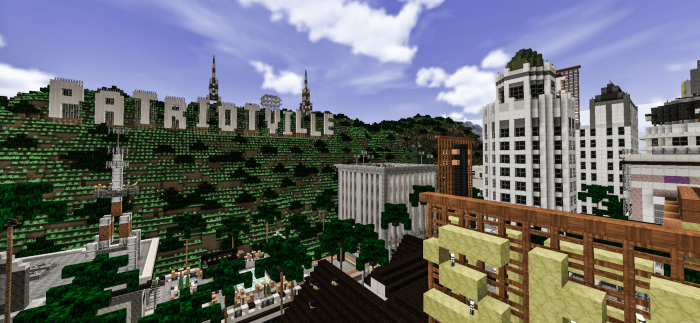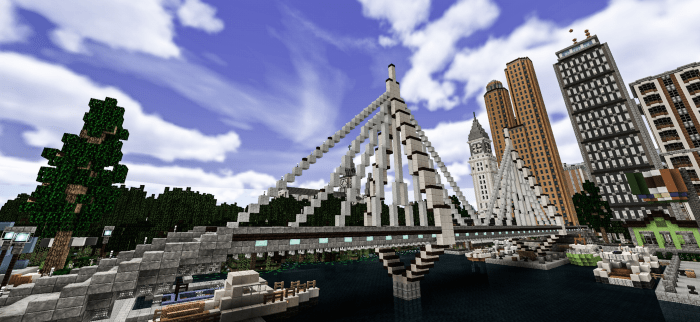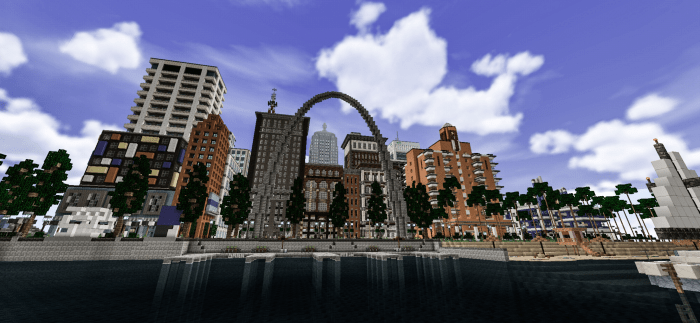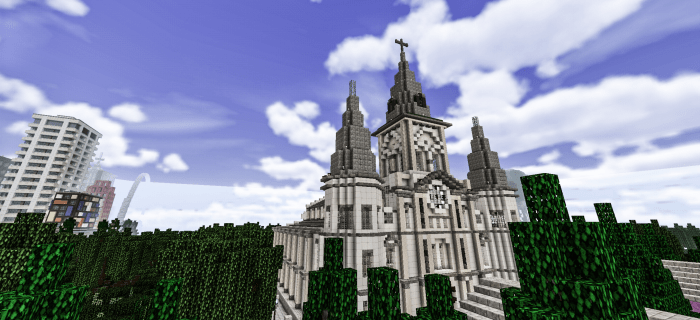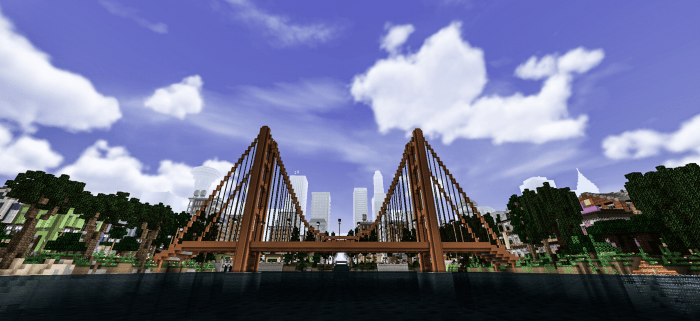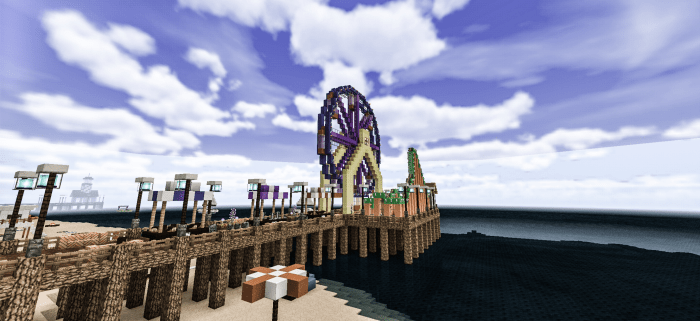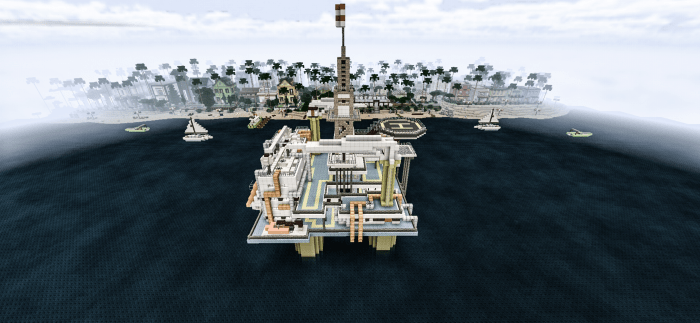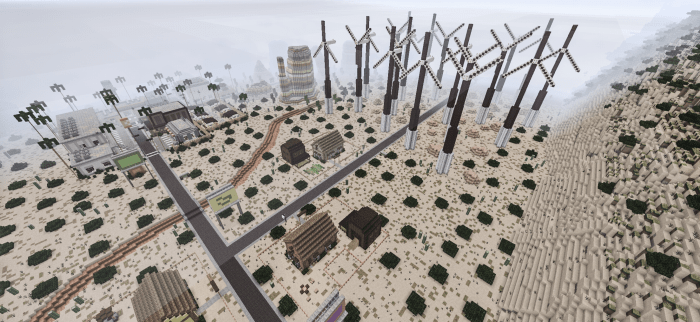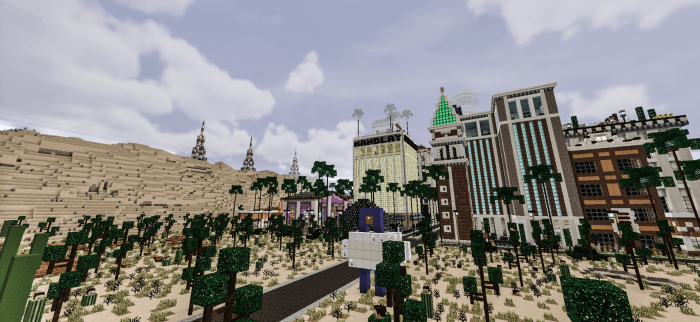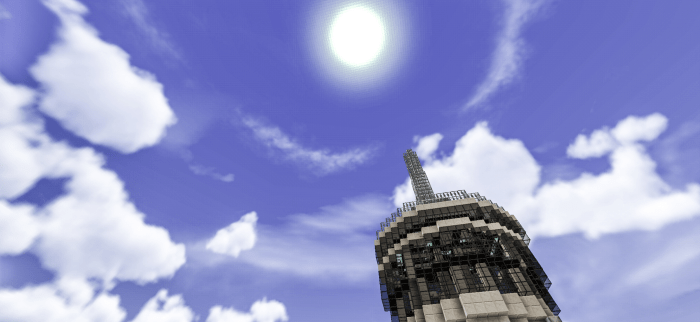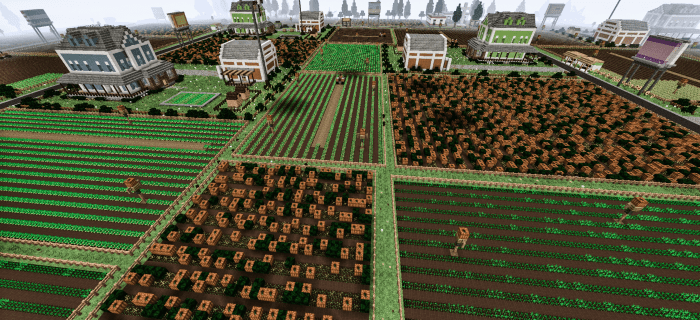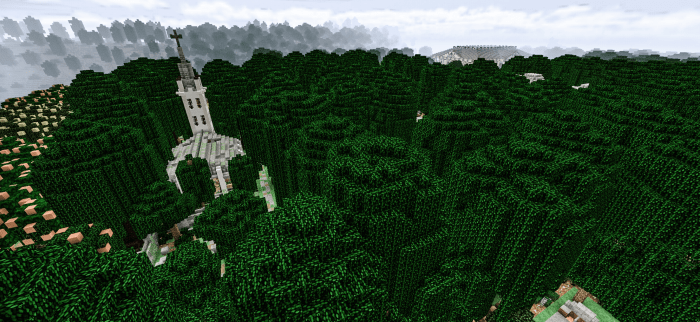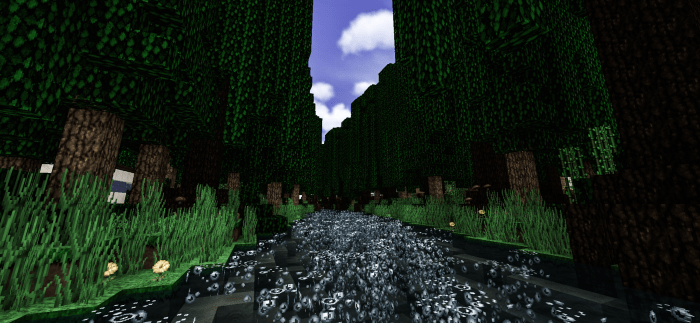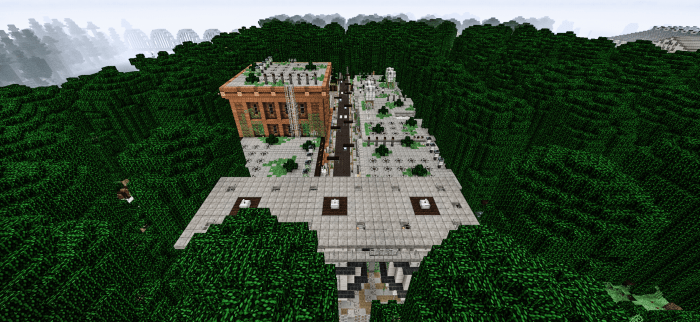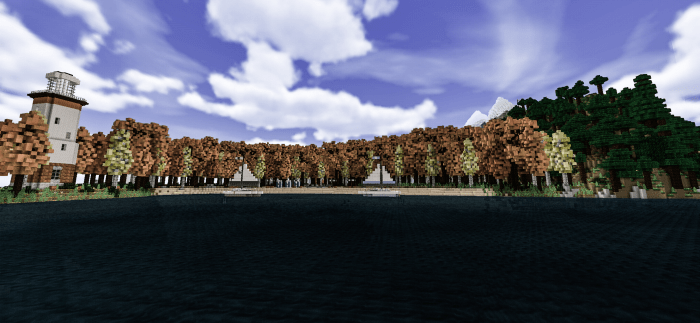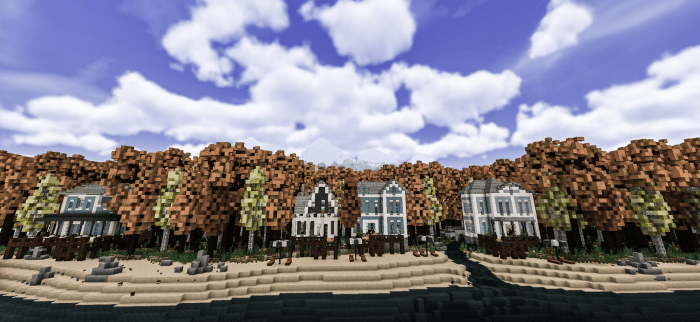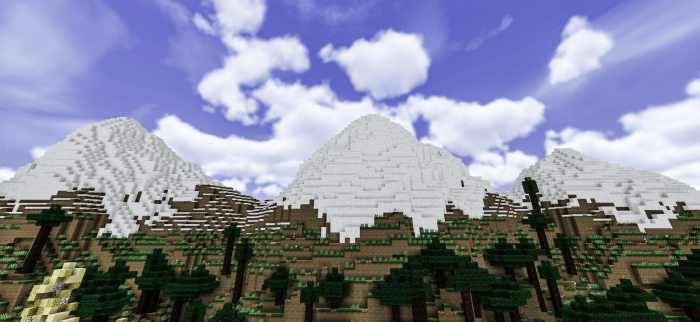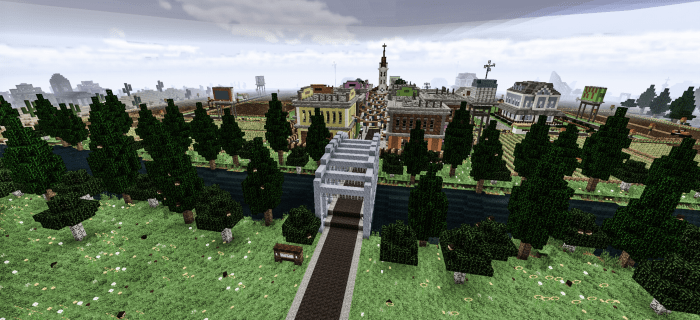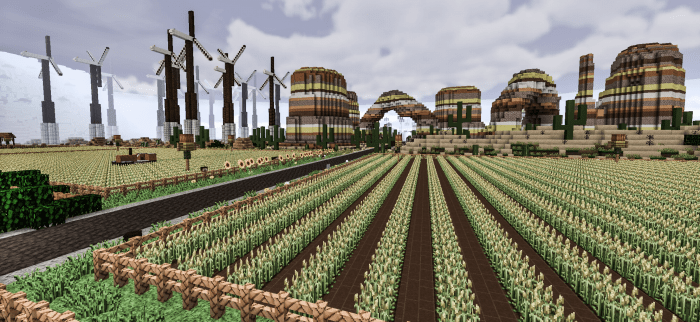 Main
Welcome to Freedom County, Home of Patriotville & many other new Cities in development. We are an ambitious project named in dedication to our many great American cities🗽. I plan to do some big time to make our Bedrock world come to life and look fantastic while doing it. I plan to build Transit, Church Homes, more Community, Schools & a lot more Cities for the suburban areas. I'm going to feed you updates every 3 days and make sure we craft in quality for you.
I am RealDaJuan. The Leader & Enhancer behind the Patriotville Bedrock Edition. I'm truly an enthusiastic traveler. A bunch of crafters contributed to this world on Java & on Bedrock, they are mentioned below.
Credits
Freedom Counties Patriotville Downtown areas are truly Minecraft Pocket Edition's hugest city around with a mass amount of jurisdictions to adventure with legendary monumental views and skyscrapers. Please, Download & Enjoy!
Patriotville Javascript Edition Leader
Patriotville Bedrock Edition Leader
Built-in Resource Pack By
M7MOGAMER – aero star modern texture pack
Special Contributors Involved:
QueenNiNi
MenchiGirl
Myrtle_
Windy
Tanisha Marie Lewis
Aleta3
Dynastic
Alley Marie Carter
Smoky717
MistahBlaze
Malayah Sanchez
Invidious
BoxGhostz
Innovator
Magus
Brianna Marie Sanchez
Ishytarus
GhettoFabChick
TheRealMineman
MrMVBPE
Jackson Lewis
Aidan_Pierce
Sebastian Lewis
IONICBOOM
MiyukiZuchini
Yvonna_CraftyRoss
Aspergius
BIMB
Heads.Freshcoal
Elsweyr
Followed by more than 3000+ more from crafters like you, Thank You!
THANK YOU FOR YOU CONTRIBUTION TO ALL PATRIOTVILLE CRAFTSMANSHIP!
(SEASON 1 ADVENTURE 1)
*Minor Update, I've changed the link via the credits section for my nickname RDJN.
*I've had to fixed a few mistakes and reword some sentences. Nothing major for now. Thanks for Downloading! I plan to give a lifetime of support to keep Patriotville Bedrock Edition Modern :)
*Minor updates to the description.
*Performed a download link quality check.
*Added Brand New Buildings.
*Added 2 New Cities on the East Side.
*Performed a download link quality check.
Updated the description for quality.
Updated my Main Photo.
Added new Buildings.
Nothing Major, I made sure to update the credits for all of you that are contributing towards Patriot creativity.
*I've given the easiest way for IOS visitors to download with Mediafire.
*Not a major update guys, I've decided to stay loyal and exclusive to ONLY MCPEDL so I've removed the Planet Minecraft Link.
*I did a final check and totally made downloading easy for you guys by giving you 2 different installation options 🤓.
*I'll be updating the files to give you guys the latest crafts I'm building.
*Village of Union Pacific will be making it's way to Eastern Patriotville.
You guys can now choose to DOWNLOAD one of these files:
*.mcworld
*.zip
*Finally figured out the issues with my links and they've been fixed.
*Union City will be coming soon.
*Patriotville Transit Authority in Progress.
*Patriotville Farms will be coming soon.
You guys can now easily access the DOWNLOAD files now 🙂
Made a MAJOR update to my DOWNLOAD link, you guys should have no issues when unzipping. 😎
*Added the ability to choose a .mcworld or .zip
*Added BETA support. I'll be updating the maps files on a daily for you.
*Added the BETA version to Planet Minecraft.
*Changed the name to Patriotville Bedrock Edition [BETA]
Have a wonderful day and stay safe from the horrible virus 😷.
Fixed the Photo issue. 😎
Nation City Hotel is in the works.
A lot of good things are happening here. I'm currently in the process of finishing the Teen Titans Tower East of Patriotville in Nation City.
You can see the Nation City Vintage Billboard going down.
I'm in the process of updating the look and Natural feel of Patriotville Bedrock Edition.
Demolition of Nation City Billboard has begun and you will start to see me destroying blocks 😎.
I plan to turn Nation City into the world's most wealthiest Home Development.
I'm once again happy to feed you daily Freedom County updates.
.mcworld files are now available! 😃
Updated to a new Photo Design.
I fixed the problem many of you had when installing. You can now conveniently download via .mcworld as recommended by the MCPEDL Team.
Started constructing PTA.
Started constructing Patriotville Campus High School.
Updated the description for quality.
In the process of digging and patching more of the Statue of Liberty. 
Statue of liberty basement is in demolition for the new PTA Station.
Changed the map logo to the new Lady Liberty design.
Fixed a big that happens with the PTA Motor District.
Photos have been restored in the description.
Description was updated for quality.
Problem when downloading bug fixed.
Thank you MCPEDL Team for noticing my images disappeared 😅
Description Updates
Added Photos to the Description
Added 33 Photos to Phoenix.airsite.co/PATRIOTVILLE
Patriotville Community Church coming soon...
Patriotville Campus High School coming soon...
Patriotville Transit Authority coming soon...
We now support on Apple Bedrock Edition
.mcworld updated to version 1.2
Page Featured Image Updated
30+ new photos by PHOENIX
Patriotville Campus High School Coming Soon...
Patriotville Transit Authority Coming Soon...
Patriotville Cathedral Coming Soon...
Updated our website for Patriotville Bedrock Edition.
Edits to the description to fit a better wording.
Thank you MCPEDL Team for making this all happen!
--------------------------
Installation
Download Instructions
To Install this map, I've given you 2 options. Choose one. You can DOWNLOAD the .mcworld file or .zip

For the .mcworld edition you should be able to import it. For the .zip edition you can download it, unzip it and move the folder inside to your MinecraftWorlds folder. Hopefully this was convenient for you.
Downloads
Supported Minecraft versions
1.16