This is a ported version of Patriotville which was originally created for Minecraft: Java Edition. Patriotville is a huge world with many different cities and interesting landscapes. The main city is called Patriotville and the surrounding countryside is called Freedom County. You can literally spend hours walking around exploring it and even then you'll have lots more to explore. The attention to detail is overwhelming and it's just pure joy to play it!
Creator: Poison__Ivy (Original Java Edition Map)
Ported by: MrMvBPE, Twitter Account (Porting permission in PlanetMinecraft comments)
Patriotville is the largest city and it has plenty of different districts to explore with amazing skyscrapers and other structures all around.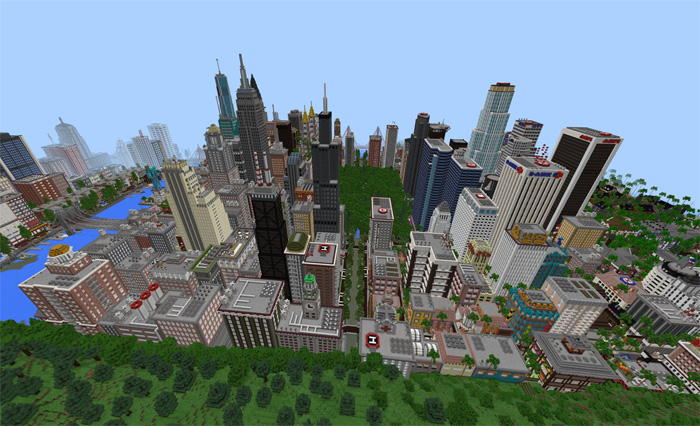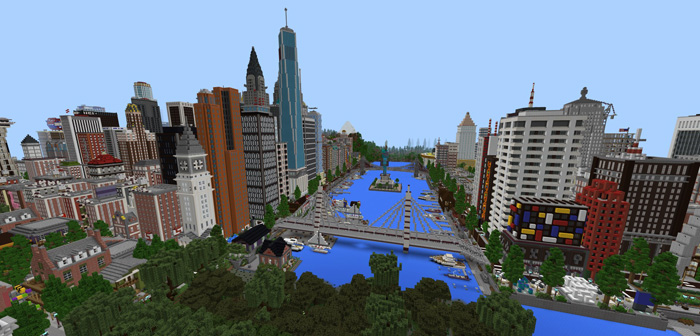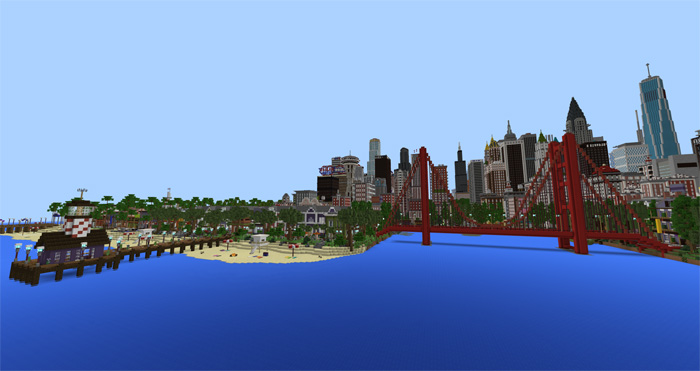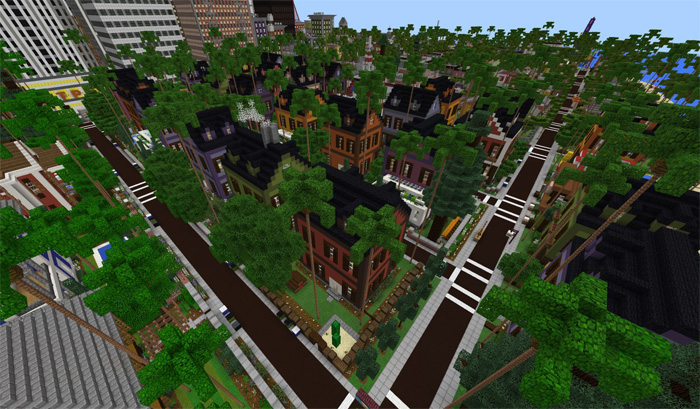 Welcome to Las Vegas! It sure can't be anything else, right?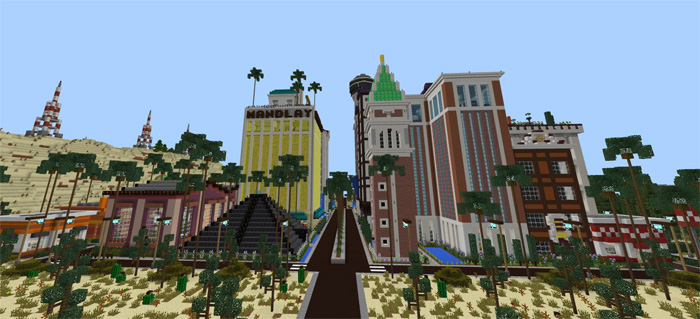 A huge part of the map is the countryside and it's really cleverly designed with lots of fun details. I really like the tractors and scarecrows. It really makes it seem so much more alive.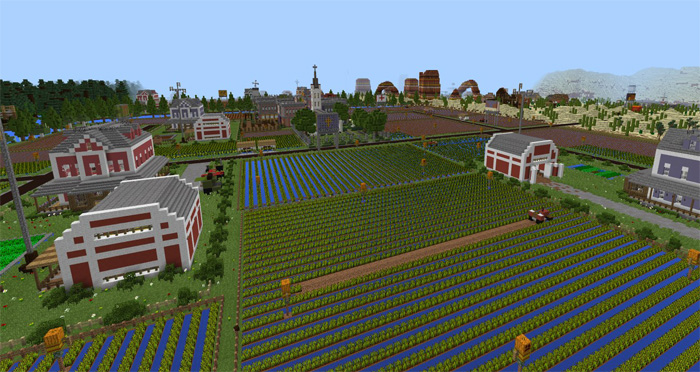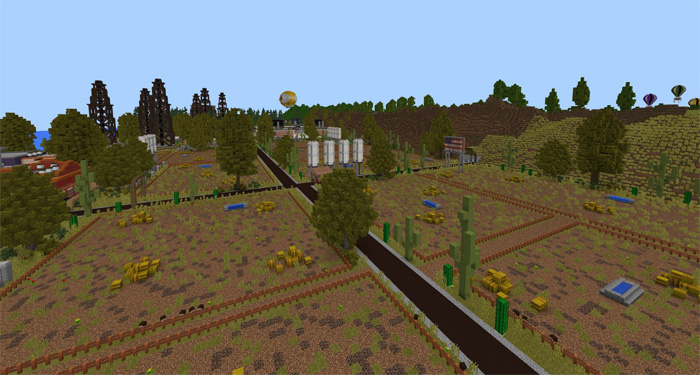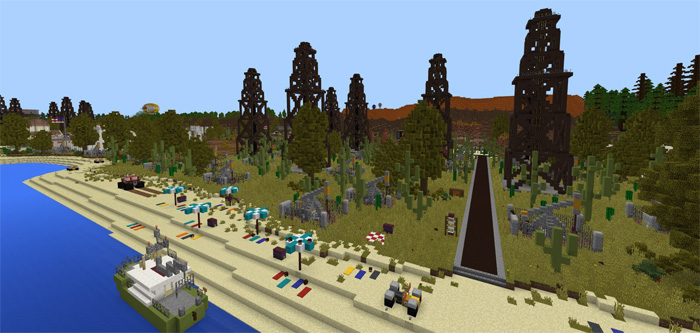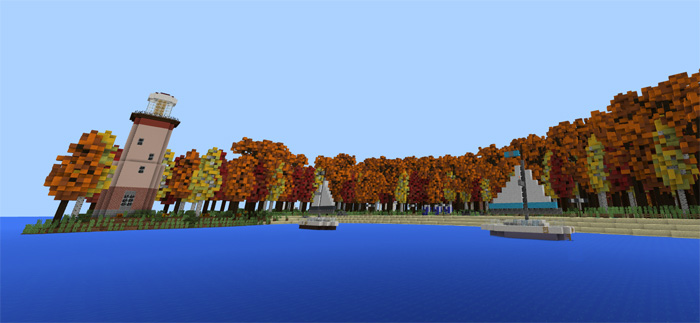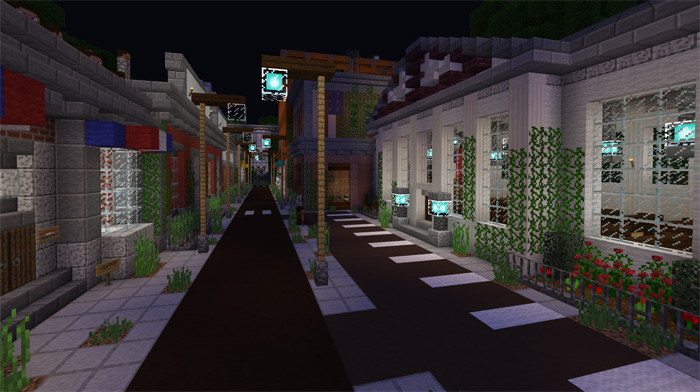 NASCAR!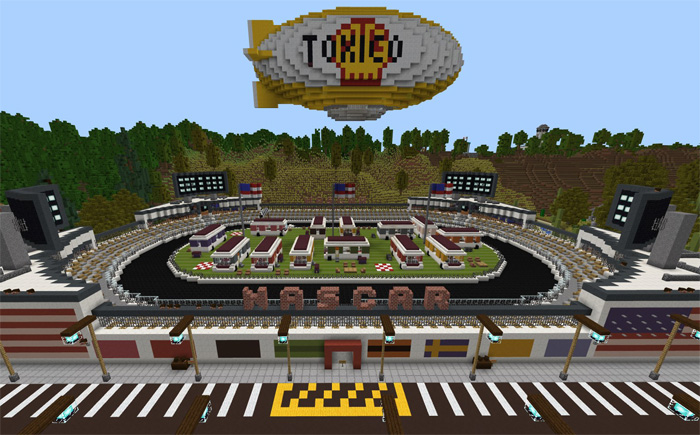 Even the ocean surrounding the creation includes some creations such as this huge ship.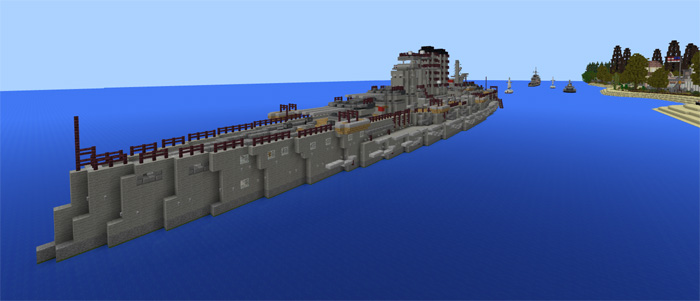 There are plenty more areas to explore. Make sure to check it out for yourself!
Installation