The PE Computers Mod adds four new blocks to the game which can be crafted with unique recipes. You can then put the computer parts together to create a usable computer. It's still in early development which explains its limited usability but in the future it is planned to be very advanced but still simple to use.
Creator: Andr3w246
Block IDs & Crafting Recipes
Tower (23) – 5 iron ingots + 4 redstones
Computer Screen (25) – 7 cobblestones + 1 glass block + 1 redstone
Keyboard (28) – 1 dropper + 2 stone slab + 3 redstones
Internet Port (29) – 3 gold ingots + 2 redstones + 4 glass blocks
How to use the computer?
Begin by crafting a Tower, Computer Screen, Keyboard and an Internet Port. Place them down to create a computer setup as seen in the image below.
Tap on the keyboard with a free hand (don't hold anything!) and then type /start in the chat to use the computer.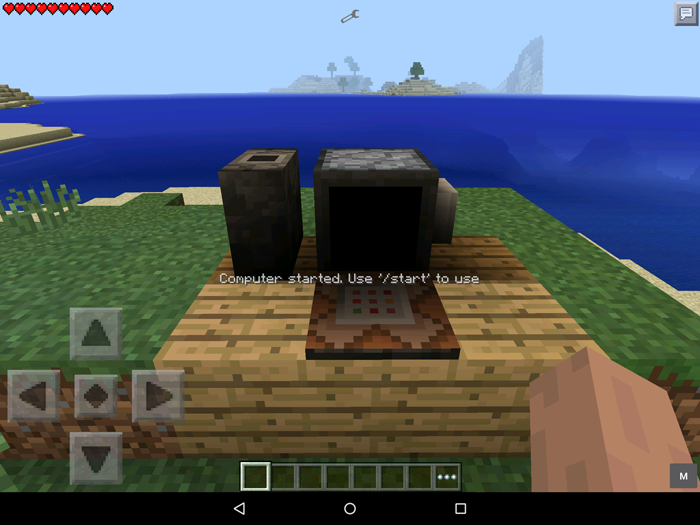 Once you've loaded up the computer a text message will be displayed welcoming you to your computer. Type /menu in the chat to go to a menu where you can view more options.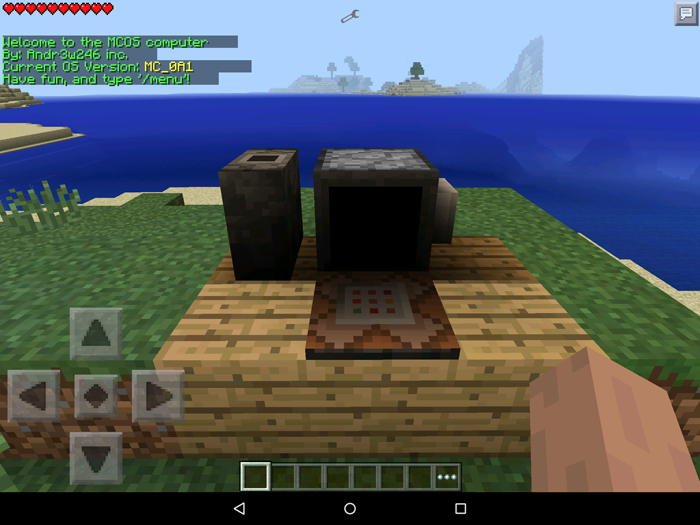 There are three useful commands while using the computer:
/off – turns it off
/app – view all available applications
/app <appName> – launch an application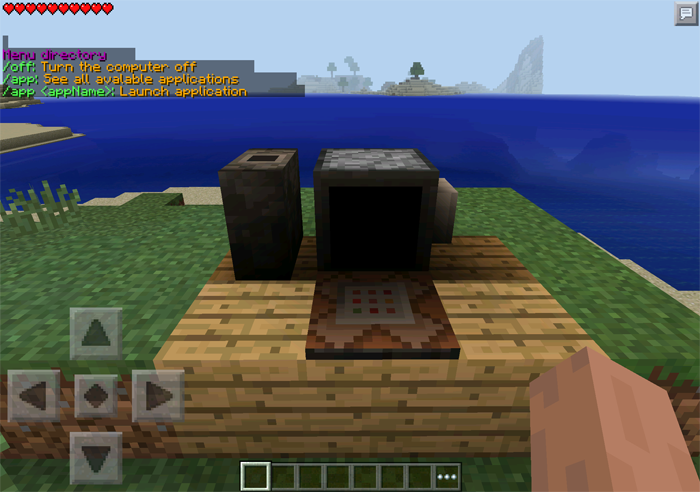 Currently there are two available applications but in the future there will be more added to the operating system.