This mod adds the ability to throw spawn eggs to spawn mobs. It's really useful to be able to throw them as you will be able to much quicker spawn a bunch of mobs over a much larger area than if you had to go each single location to spawn them.
Creator: peacestorm, Twitter Account
How to use the eggs?
The throwable spawn eggs can be obtained by using the creative inventory. Scroll down to the bottom to find the throwable ones. To get the items in survival mode you will need a mod such as X-Commands and then type /give to receive the items.
To use throw a spawn egg just hold down your finger on the screen. It works similar to throwing an ordinary egg or snowball.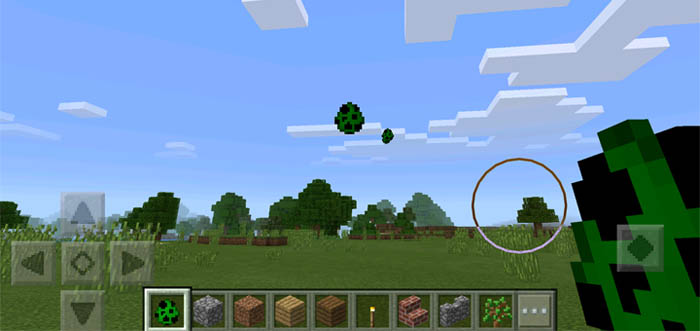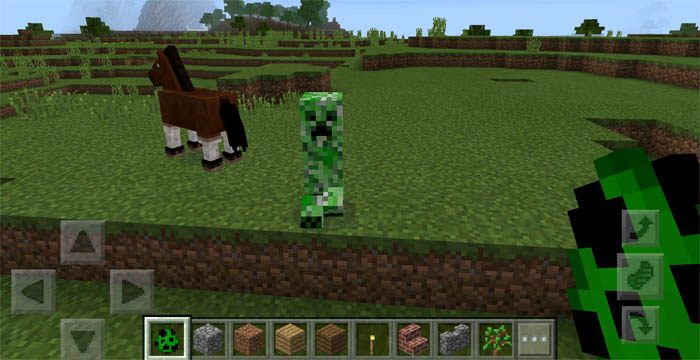 Throwable Spawn Egg IDs
Villager (700)
Chicken (701)
Cow (702)
Pig (703)
Sheep (704)
Wolf (705)
Ocelot (706)
Mooshroom (707)
Bat (708)
Rabbit (709)
Horse (710)
Donkey (711)
Mule (712)
Skeleton Horse (713)
Zombie Horse (714)
Creeper (715)
Enderman (716)
Silverfish (717)
Skeleton (718)
Wither (719)
Stray (720)
Slime (721)
Spider (722)
Zombie (723)
Zombie Pigman (724)
Husk (725)
Squid (726)
Spider (727)
Witch (728)
Magma Cube (729)
Ghast (730)
Blaze (731)