Rush Kart Racing is here!
Challenge and play this along with your friends and race toward the end and see who's the fastest of all!
What's more?
A Mario Kart takes version into Minecraft!
It also have its Background Sounds and music to listen while on the race for better and competitive gameplay for everyone!
Challenge your friends and race towards victory with this Race Track and know who's the fastest of all! Are you up on the challenge with your friends?
Creators: PhantomHiveTeam, Members ( mikkeeeyyyy , RaxtusDragon , ItsMeJacob21 )
Features:
Kart! Race wouldn't be a race without them!
Awesome yet Tricky Track inspired by Mario Kart Race!
Background Sound and Music for the best gameplay!
And more to come for further updates!
Creators Note:

This is our first map that is unrelated to Horror norm of our future projects,
Please let us know your opinions and suggestions about the map, and we will look forward to bring more fun maps like this in the future!
Enjoy!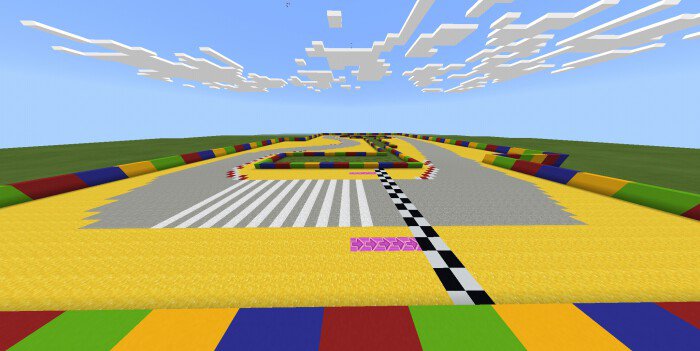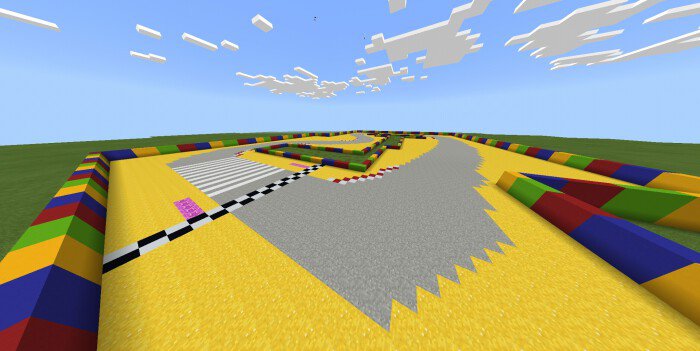 Checkout also our first horror map: "The Asylum"
More contents to come!
Note:
Download original first for better gameplay! If you think your device can't handle it, You can proceed to download the less particle version of the map.
Thanks to @BluKnightMC for reporting this issue!
For any bugs or errors throughout the map, you can press the RESET button in the lobby. If the error persist, please contact us @PhantomHiveTeam and we're always here to solved it for you!
Gameplay:
Fixed known issue regarding particles in-game, 
Added new download link for less particle version of the map for devices that can't handle it
Fixed MCWORLD Original downlad link
Reduce the lag in-game.
Downloads
Supported Minecraft versions
1.14
1.6
1.7
1.8
1.9