Do you wish you could walk through walls without using a hacked client? If you did then you went to the right place. Phase is a hack that allows the player to pass through what it hits, or clip through blocks. In this world with a function pack, the player has the ability to phase through blocks without a hacked client.
How to phase
To turn on phase, type in chat /function Phase
(Make Sure the First letter is Capitalized)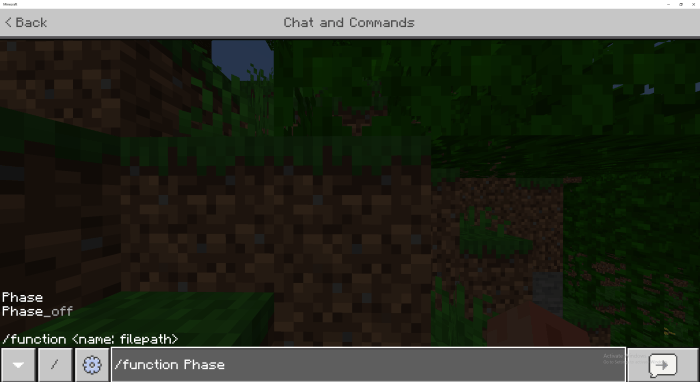 To turn off phase, type in chat /function Phase_off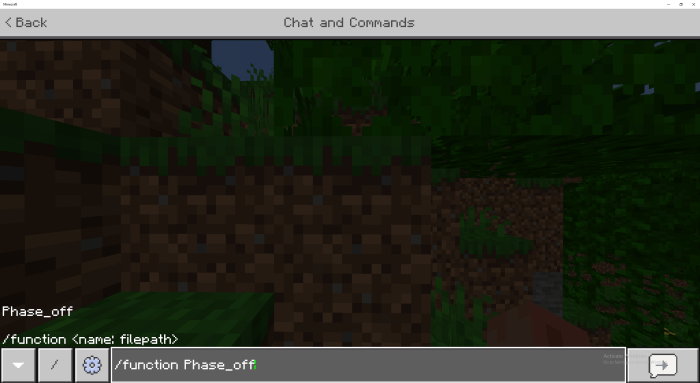 Here is a video on how to phase.
If any of you are wondering what the semi-flat world looks like, then take a look at this.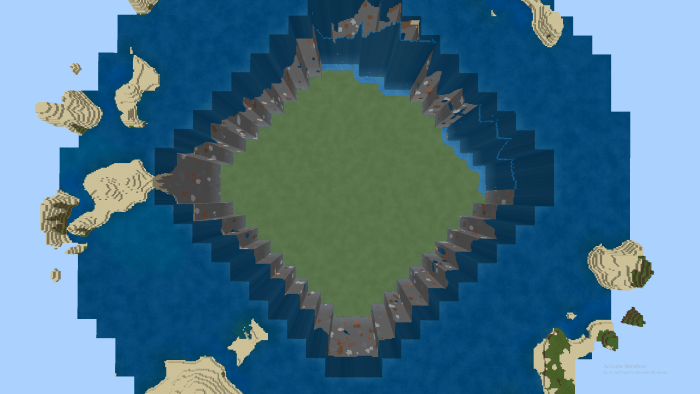 Sometimes you will turn invisible when Phasing.
The function pack depends on the world because files had to be modified for this to work.
You are allowed to
Share only this website with your friends
Subscribe to me
Use my creation in your video but you MUST give full credits and only put the original MCPEDL link. Direct links or custom links are not allowed.
You are not allowed to
re-distribute this creation to other websites without my permission
make a profit off of this creation
Claim this as yours
Made by Minecraft Pro. Hope you enjoy it 🙂
Changed the Description a tiny bit
Added a Flat World Download
Made Download Text easier to read
Changed the Installation description 
Added  a semi-flat world because the flat world didn't work
Added a semi-flat world photo
Changed title to Phase World
Added an Adfly link . .  . .  . .
Installation
As you can see there are many download links.
If you want to play in a normal world, choose "Normal World Download"
If you want to play in a world with a mix of flat and normal land, choose "Semi Flat World Download"
If you want to play in a completely flat world choose "Flat World Download"
Any of the links you click on will support me :)
Downloads
Supported Minecraft versions
1.16 (beta)
1.6