Pistons are blocks which can push and pull blocks by the use of a redstone. According to one of the developers of Minecraft Pocket Edition it's expected to be an official feature in the next version of the game (0.14.0). But if you can't wait and want access to pistons right now then you can use this mod. The mod is more limited but it does provide a taste of what's to come.
Creator: Zhuowei, Twitter Account
Block IDs
Piston (199)
Sticky Piston (200)
Demonstration
At this point the pistons can only be obtained by using the creative inventory or if you are in survival mode you can install the SimpleCommands mod and use a give command to get the pistons.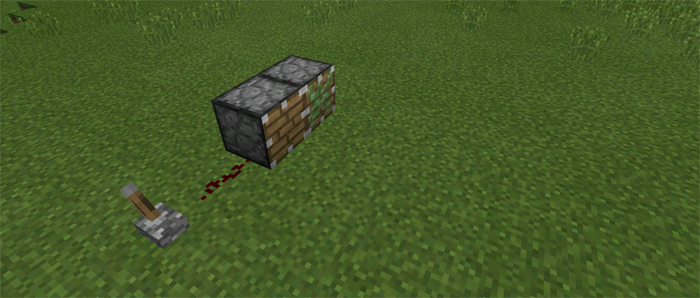 The pistons can only be used to push and pull blocks. In the PC version of Minecraft it's also possible to use pistons to push and pull entities such as mobs. Hopefully that's something which will work for the Piston Mod for Pocket Edition in the future as well.
There are two types of pistons. The difference between the two is that the ordinary piston only pushes blocks while the sticky piston will pull back the block when turning off the power component.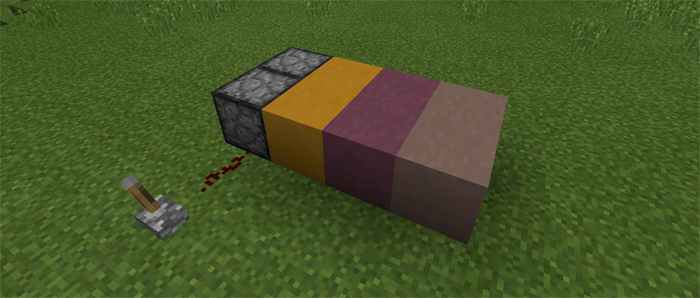 Here you can see the lever being toggled on and the redstone transmitting power to the pistons which cause them to push forward the colored blocks.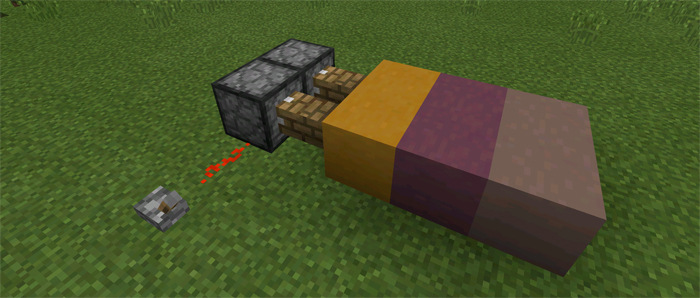 When turning of the power combonent (or the lever) the sticky pistons pulls back its yellow block.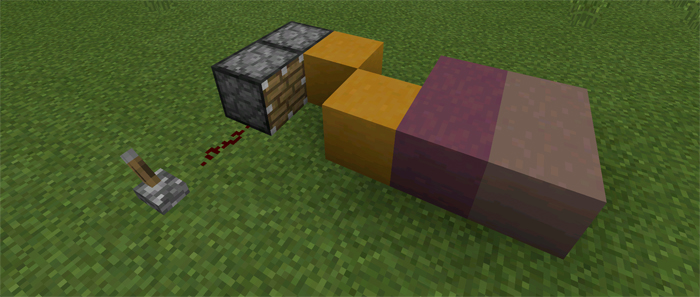 Video Preview
Install Guide
Click one of the download links further down to download the Piston mod.
Open the BlockLauncher beta app and import the Piston mod.
[download label="Direct Download (MCPE DL)"]http://mcpedl.com/wp-content/uploads/2015/11/piston.js[/download]
Download (GitHub Source)