Planet Ephixa is an adventure map where much of the gameplay consists of parkour. The story goes that you've been abducted by aliens to a planet unheard of and have to complete a set of challenges to be freed. Each of the levels in the map look unique from one another and by every level which you complete the difficulty will inch up a little.
It's a fun map which combines great parkour challenges with cool creations. It's definitely worth exploring further if you enjoy adventures mixed with parkour.
Creator: wafflekitteh, Twitter Account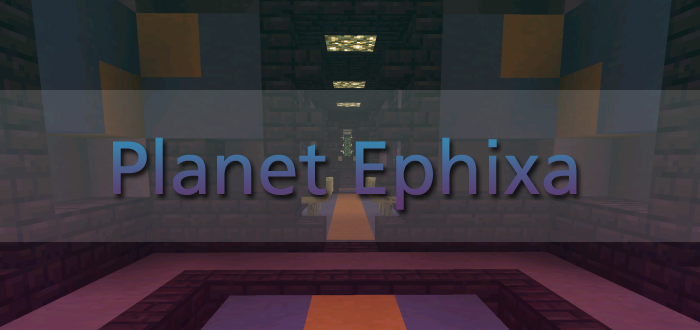 Story
You wake up in a room exhausted. Confused you look around, trying to remember the last thing happening. But your memory is lost. Nothing makes sense.
A sharp voice drowns your thoughts: "You may have noticed that your memory is blank. You are on another planet called Ephixa. We brought you here, or to be literal, abducted you. If you want to get free you have to complete all the levels and find all the crystals. Let's see if you can do it to deserve your freedom!"
Rules
Never break blocks unless to so
Set spawn in beds (checkpoints)
Set difficulty to peaceful