This mod is part of a new project which is called Pocket RPG which is a mod adding new mobs, weapons, NPCs and a lot more, but that one is only halfway finished yet. In the meantime, you should check out the gauge system which is included as a single feature in this mod release. It's basically a way to much easier keep track of your own health status, and of that which you attack.
Creator: Mhafy.1016, Website
How does it work?
First off, you'll need to import the .modpkg file into you game using BlockLauncher. Once all that's done and you've entered a world you will notice a new user interface in the top left corner of the screen. This displays your current health, saturation level and so on.
HP Bar
Hunger Bar
MP Bar
Exp Bar
Level

If you point or attack at another entity then you will see their health status in the top right corner. Here's example of it showing the total health of the pig is 10/10. It would go down if you were to attack the pig.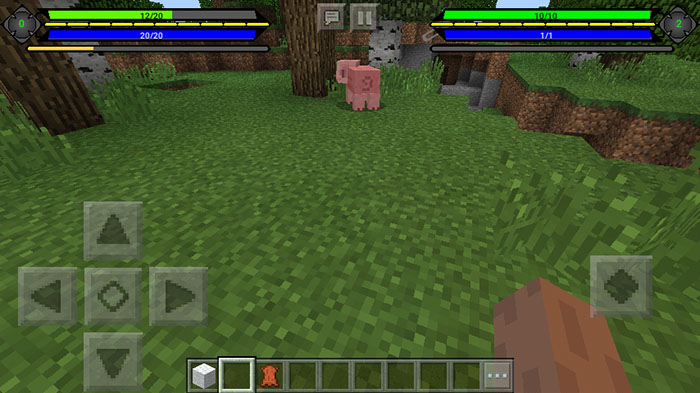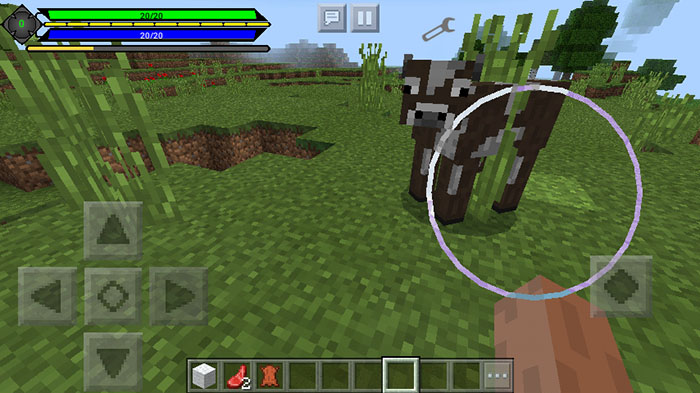 Installation