This addon is perfect for you who like Pokemon! It adds 39 Pokemons for your world Bigorna, computer, healer, apricric tree and several other things like Rare Candy!
Creator details:
YouTube channel: https://www.youtube.com/channel/UC4WpoPPY66a0lraaZmUkXeg
Twitter account: https://twitter.com/Ma_J_Games?s=09
With this addon you can power the featles of your Pokemon, to evolve them or get to the maximum level, in addition to you you can also have battles against other Pokemon.
How do I do Pokeball?
And very simple just do everything to assure you:
You'll have to get in the minimum 3 red apricorsn they are very important, so you can find yourself a finder Apron, after that you will make you a furnace and cook all the apricorns; now just put together three bone apricorens on the craft table as the image shows. So you have the POKEBALL DISC.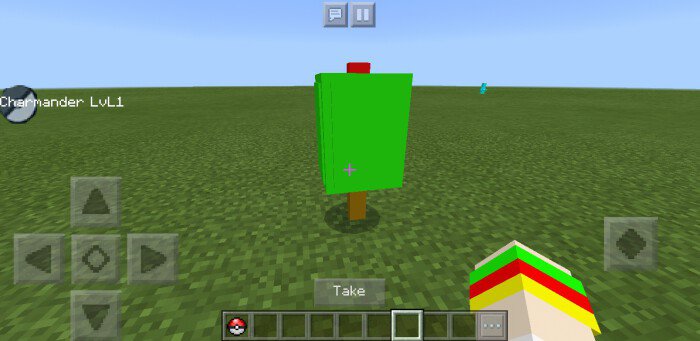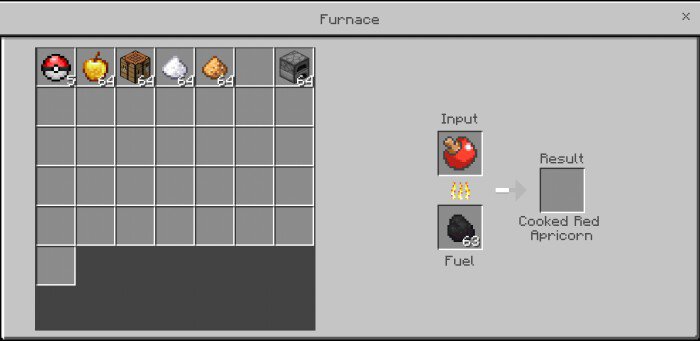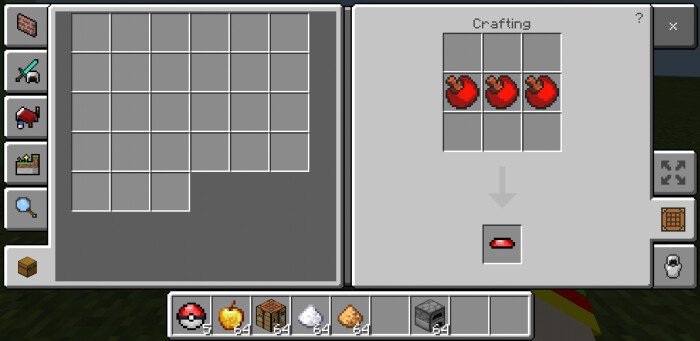 Made to Pokeball Disc now you need the Iron DISC I can find it just how to make the image assure: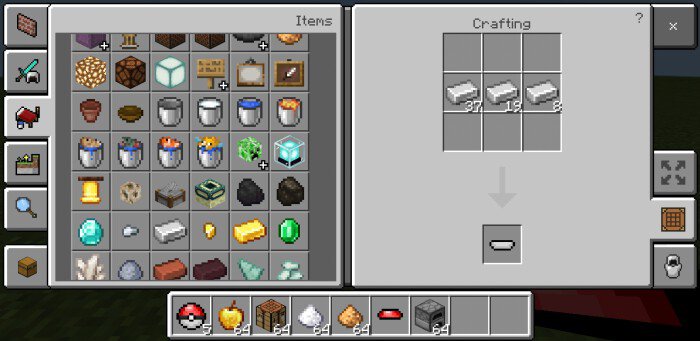 After that you will have to do the Anvil, just do as the image assure: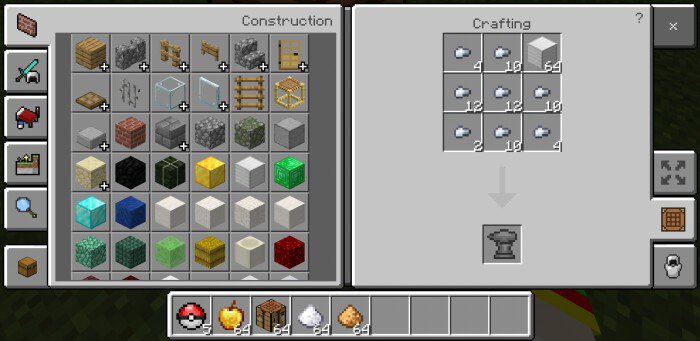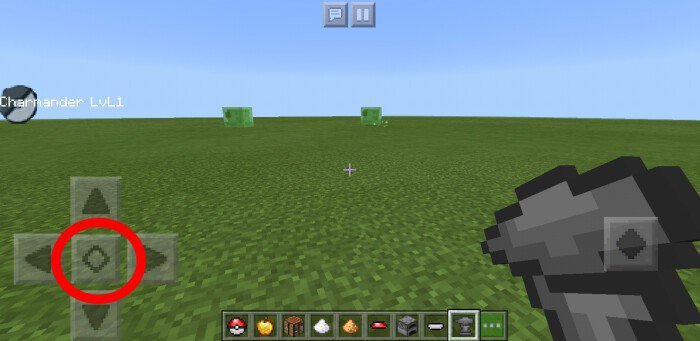 Now you will tear that discarded the disks, you are just you equipped in the Anvils.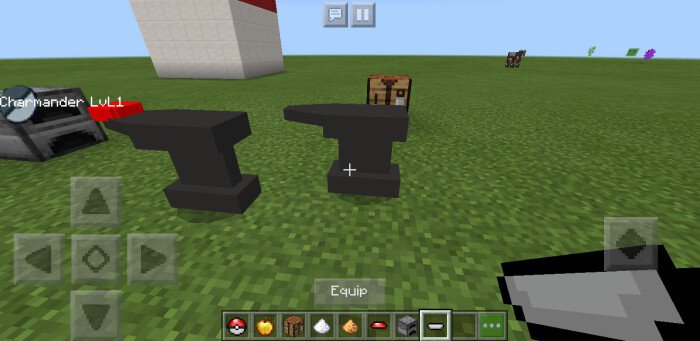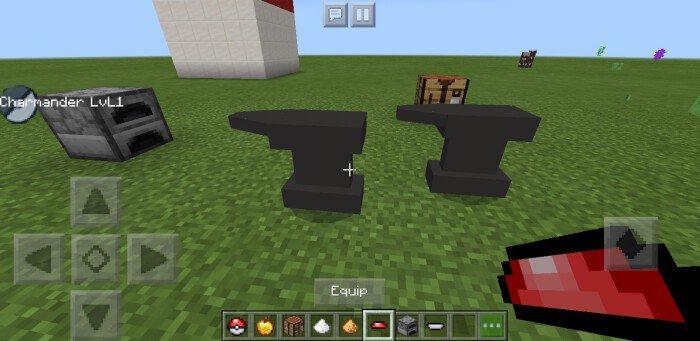 For rounds you need iron hammer for this how it shows you image to ensure: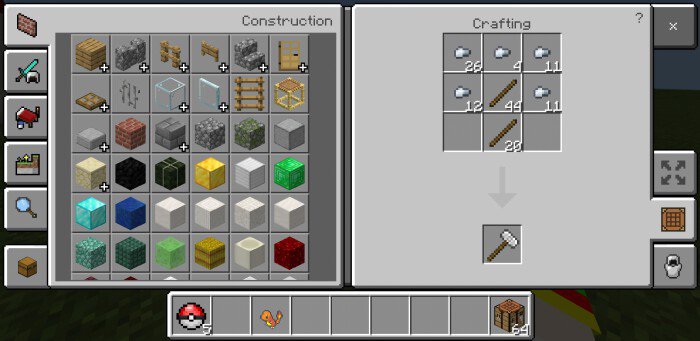 Made the hammers now you can round all the discs.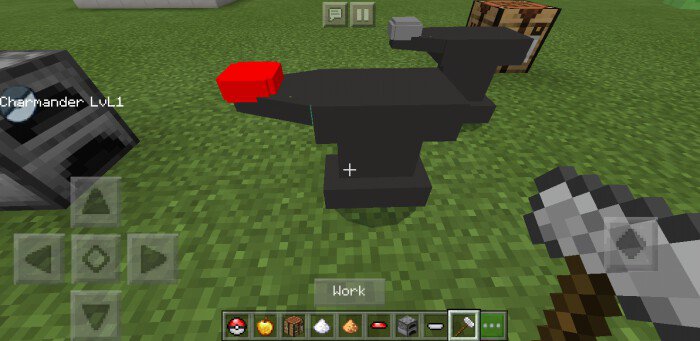 After rounding the discs you got the bases, so you can finally do your Pokebola, so you had a stone button. Made it just do how the image shows: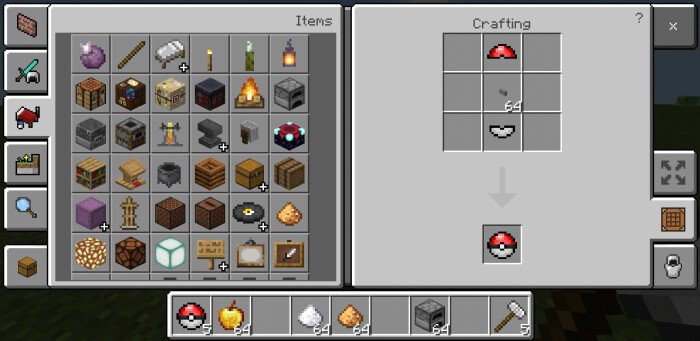 To capture the Pokemon you will tear it to the desired Pokemon and click on capture, as the image is displayed: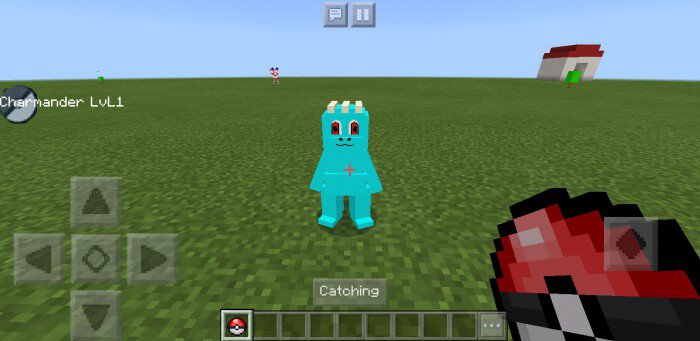 To choose your captured Pokemon you will have to go to a center Pokemon La Tera two computers, then it just slightly to the computer with the desired Pokemon item and click Choose, as the image shows: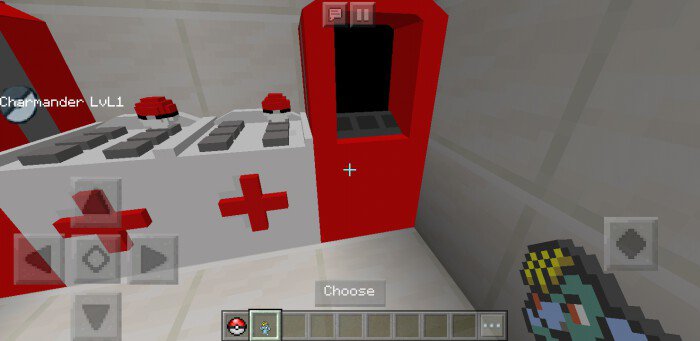 To upset your level Pokemon you had to make Rare Candys after you have Rare Candys just aim to your computer and click on LVL up: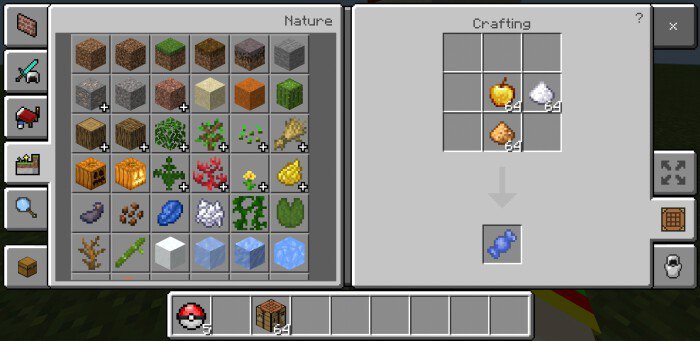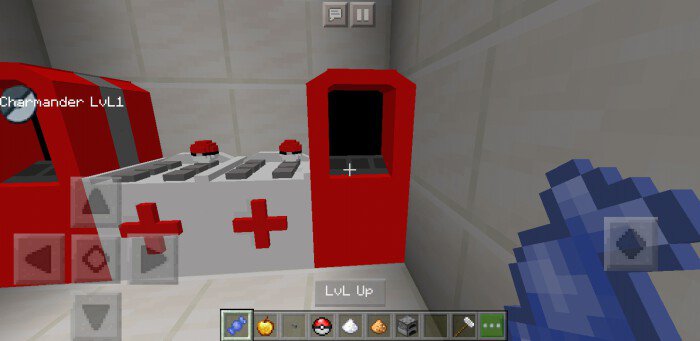 To battle you need to mimic to the Enemy Pokemon and click Battle, so the battle had started; for you to attack the Enemy Pokemon just firing in battle.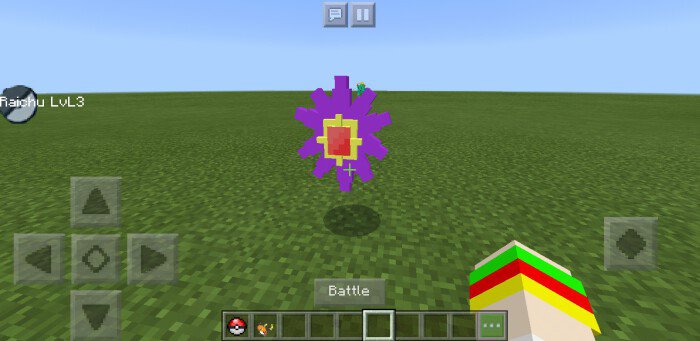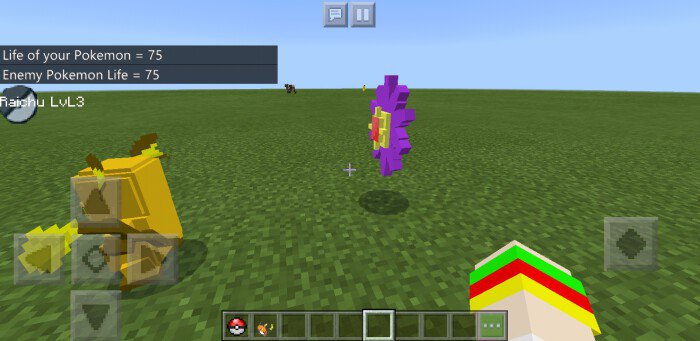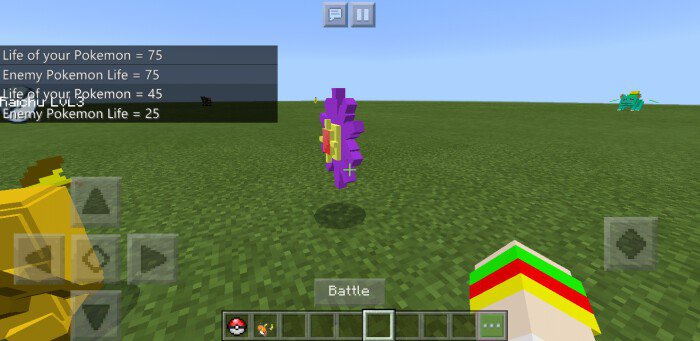 To cure your Pokemon just to give to the healer and click on heal.
Evolution system Every two levels uploaded using the randy Cream you evolved your Pokemon.
Example: Charmander LVL 1 When it is for LVL 3 He evolved to the Charmeleon, when the Charmeleon is for the LVL 5 He evolved to Charizard, which can go to the LVL 10 which is the maximum LVL.
Table of all Pokemons are in Addon:
Bulbasaur
Ivysaur
Venusaur
Charmander
Charmeleon
Charizard
Squirtle
Wartortle
Blastoise
Caterpie
Metapod
Weedle
Kakuna
Ekans
Arbok
Pikachu
Raychu
Jigglypuff
Zubat
Golbat
Oddish
Diglet
Dugtrio
Meowth
Poliwag
Machop
Magnamite
Drowzee
Hypno
Voltorb
Electrode
Hitmonlee
Staryu
Starmie
Mr. Mime
Mewtwo
Mew
Celibe
Rayquaza
Photos of Pokemons: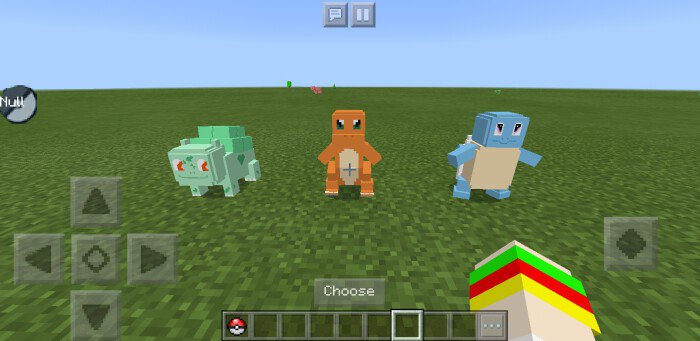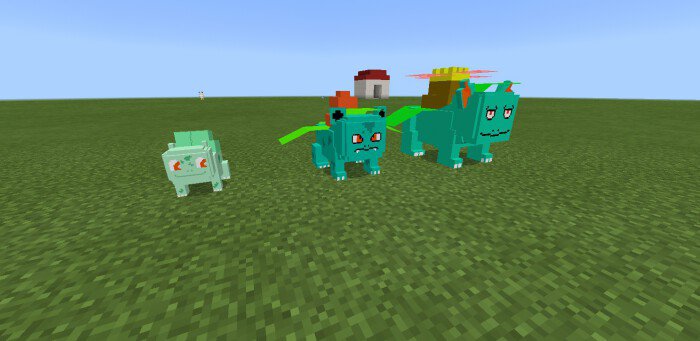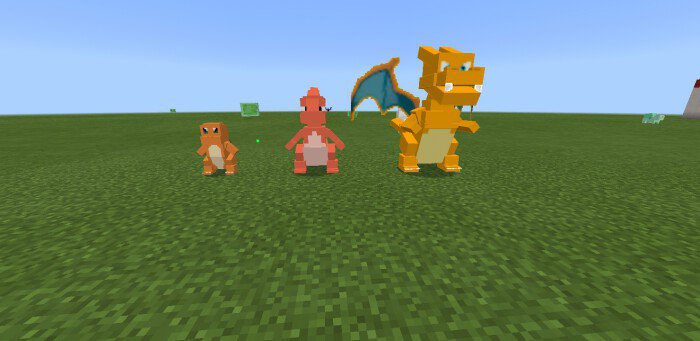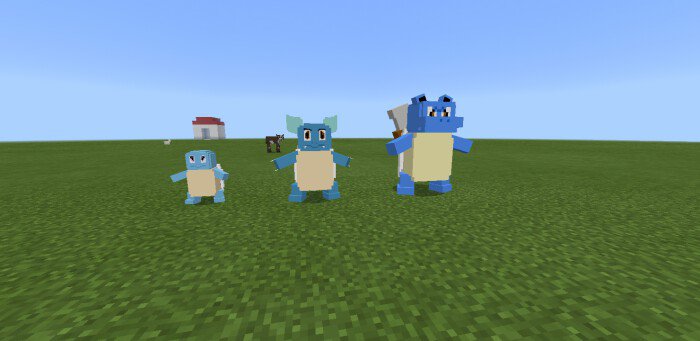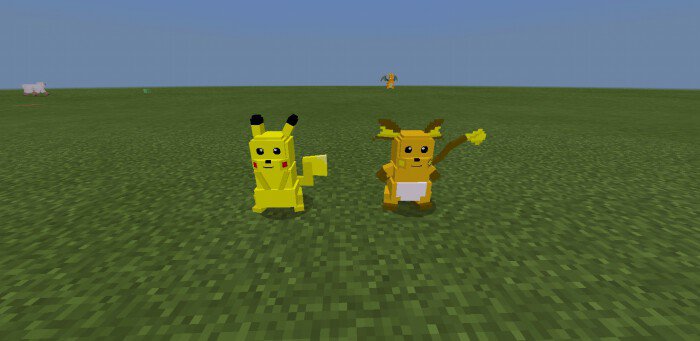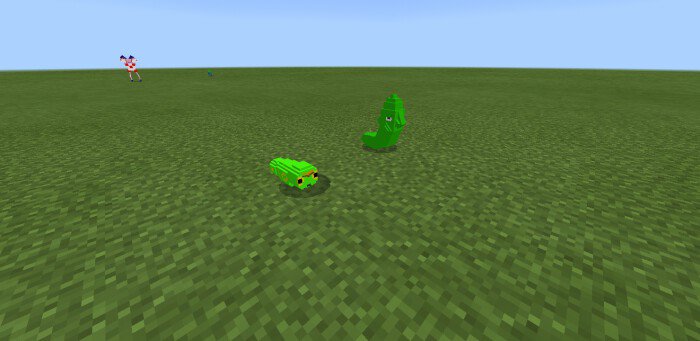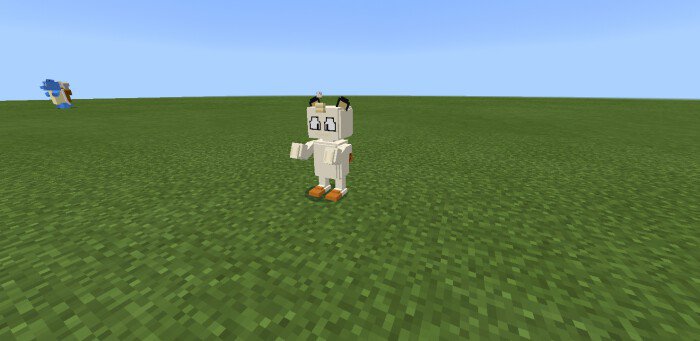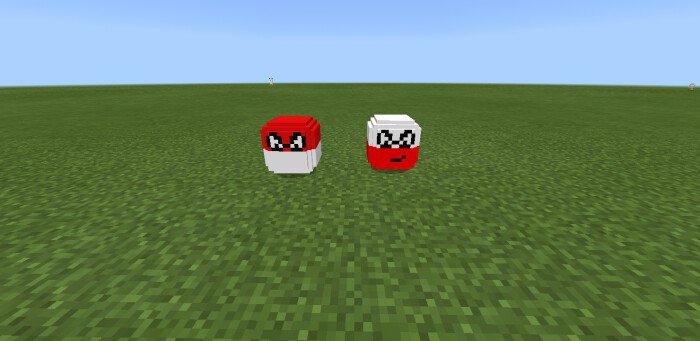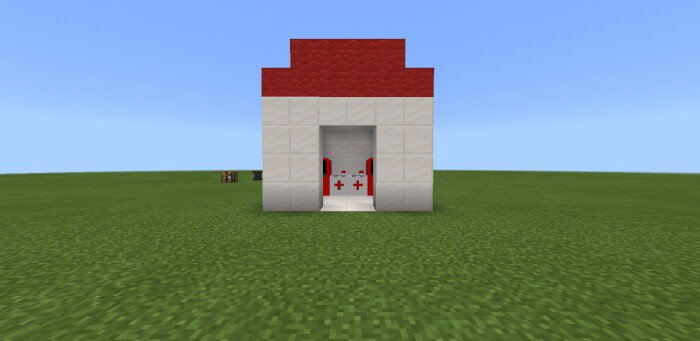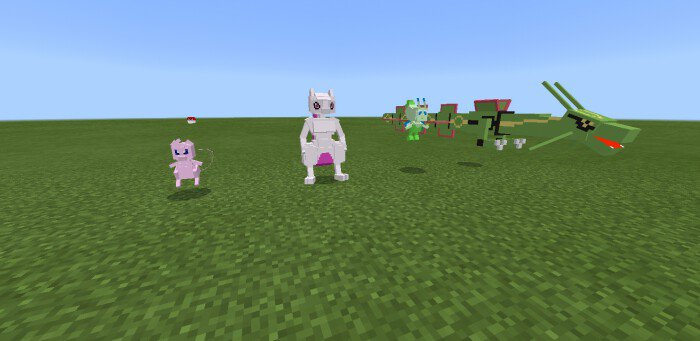 Installation
.

Downloads
Supported Minecraft versions
1.12
1.13