The PokeSimulator mod gives you the opportunity to shapeshift into 70 different Pokémon where each one got its own special ability. The ultimate goal of the mod is to experience the world of Minecraft as a Pokémon. Every model of each Pokémon is taken from one of Minecraft Pocket Edition's most popular mods: Pokécube.
Creator: Hexdro
Commands
/list1, list2, etc up to /list15 – lists of all pokemons you can shapeshift into
/pikachu – type the pokemon which you want to shapeshift into
/stats – view kill points
Pokémon
More than 70 different Pokémon can be shapeshifted into and each of them belong to one of five different types (normal, fire, water, thunder and grass) where each type got its own unique special ability.
Type /list1 (etc up to /list15) to find every Pokémon you can shapeshift into.
Lets have a look at each of the five different types and the special abilities.
Normal
A normal Pokémon can cut grass and leaves which can be picked up and retrieved.
One example of such a Pokémon is Golbat. Golbat is a large, blue creature which can hover its wings slightly above ground to maintain it's position in the air.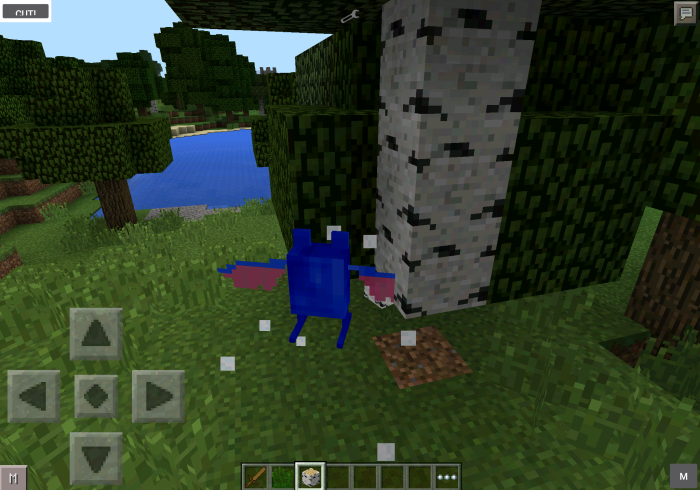 Fire
A Pokémon of the fire type will be given a flint & steel which can be used to set things on fire.
The Aerodactyl is a well known creature which resembles a reptilian dinosaur a lot with its broad winges and its savage eyes.
Water
The water Pokémon's special ability is to spit water. A fountain of water will be spawned on the location you are standing, forcing anything close to you out of its original position.
Blastoise is a blue and hefty Pokémon with a thick, brown shell covering its back. It looks in fact a lot like a mega turtle.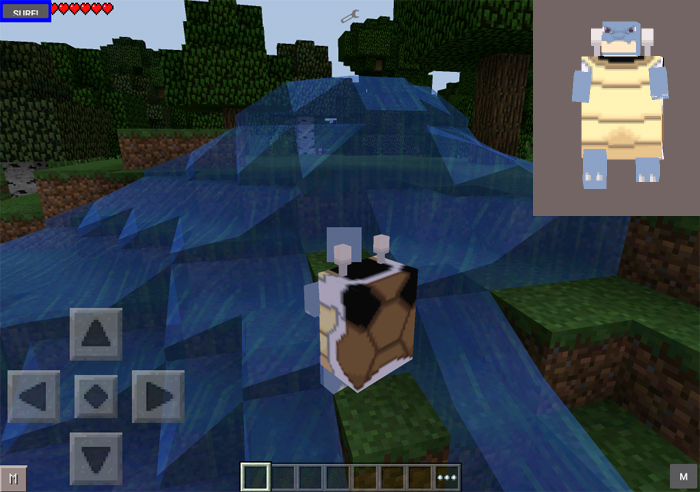 Thunder
A Pokémon of the thunder type can use its magnificent mind to call for thunder. Based on their usually small sizes the damage they can inflict is great.
The most well known such as Pokémon is Pikachu which is a little creature covered in a yellow fur.
Grass
The grass Pokémon can generate chunks of grass blocks at its location capturing enemies attacking in its generated structures or using it as defend base for themselves.
Bulbasaur is a small Pokémon with what looks to be a green plant of some sort growing on its back. The rest of the body is covered in a blue or turquoise color.